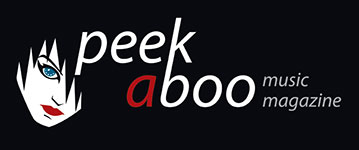 like this cd (ep) review
---
MASSIVE EGO
Noise In The Machine
Music
•
CD (EP)
Dark Wave
[90/100]

Out Of Line
06/07/2015, Britta Tabrit
---
Do you know MASSIVE EGO?
Well, in case you don't, let me tell you something about this UK project: Formed in 1996 by Marc Massive, today the band is Marc, Lloyd Price, Scot Collins and Olly Frost.
Marc Massive? Does this name ring a bell? Yes, it's the former stage dancer of Boy George's band "Jesus loves you" and also an ex-model. With Massive Ego Marc creates his own empire of Dark Wave and New Romantic, show bizz and glamour. Something the dark scene really needs in times of being a more and more monotone unified culture.
"Noise in the machine" comes as a 9-track EP, released on the German label Out of Line. Besides three new songs, it contains two remixes by Leaether Strip and Aesthetic Perfection as well as several self-mixed versions.
"I idolize you" (Modification Edit) is definitely a well-chosen opener and an ear-catcher! A caustic tone of voice, combined with softer elements during the chorus. As Marc Massive knows a lot about the music and model business, he is surely no stranger to the idea of idolizing someone. The instrumentalisation reminds me a bit of the 80s/early 90s when band such as Project Pitchfolk were crashing into the scene. Makes me curious and I want to listen to the rest of the record.
The next track "Generation V (Frixion Mix)" is very different from the first one. It's a mix of Dark Wave and Pop Music. And this mixture turns out be quite an interesting one. An electronic voice and children's voices for the refrain, a flowing rhythm, catchy synths, …. This will definitely unite generations, I'm quite sure about that! What else can I say? Simply a song perfect for the clubs around the world waiting for new creative sounds.
"Dead silence rising (Frixion Mix)" is a bit flat compared to the first two jewels, but a danceable beat and a melody that is easy to grasp save the song from being the odd one out.
Let's talk about the two remixes of "I idolize you" on this EP.
The first one is done by LEAETHER STRIP. The two Danish icons of EBM slow down the song by taking away some synth elements and using other ones, making the song sound more liturgical and mystical than the original. The track clearly bears Claus Larsen's hallmarks, but it's not a mix one would call "typical Leaether Strip" though and I guess that's the delicate distinction that separates the wheat from the chaff. Really a good job!
The second remix by AESTHETIC PERFECTION is a great one, too. The US-American rarefies the song with his individuated background sound elements which make the track more declamatory, but nevertheless the original shimmers through in no uncertain manner.
This remix is followed by two extended versions of "I idolize you" and "Generation V" and the "Hellfire Mix" of "Dead silence rising" which is quite a reasonable one.
The last track is called "Low Life (Zarkoff Remix)" and is a joint venture with EMPIRE STATE HUMAN from Ireland. It's a slow, contrasty song, basically dominated by drums, sterile but weird acoustic patterns that sound a bit out of tune and clear, artless vocals. I really enjoyed this one a lot!
I have to say that this was my first time dealing with Massive Ego and this project convinced me of its brilliant artistic realization! I guess, I'm already addicted and I need more of this! ASAP!
Tracklist:
1. I Idolize You (Modification Edit)
2. Generation V (Frixion Mix)
3. Dead Silence Rising (Frixion Mix)
4. I Idolize You (Leaether Strip Remix)
5. I Idolize You (Aesthetic Perfection Mix)
6. I Idolize You (Modification Extended Mix)
7. Generation V (Frixion Extended Mix)
8. Dead Silence Rising (Hellfire Mix)
9. Low Life (Zarkoff Remix) Massive Ego & Empire State Human
Homepage: http://www.massiveego.co.uk/
Facebook: https://www.facebook.com/massiveego?fref=ts
Britta Tabrit
06/07/2015
---