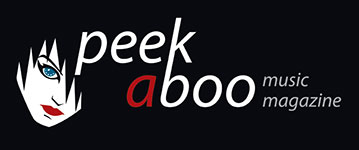 like this cd review
---
G.B. PERGOLESI
Stabat Mater (Anna Netrebko, Accademia Nazionale o.l.v. Antonio Pappano)
Music
•
CD
Classical
[80/100]

Deutsche Grammophon
03/12/2014, William LIÉNARD
---
25 years after the CD release of the Stabat Mater of Italian Baroque composer Giovanni Batista Pergolesi, performed by Margaret Marshall, Lucia Terrani and the London Symphony Orchestra, conducted by Claudio Abbado, the German label Deutsche Grammophon launches a new version of the work with two female singers and the Roman Orchestra dell'Accademia Nazionale di Santa Cecilia, conducted by Antonio Pappano. In 2011 this CD/DVD was the best selling classical releases in Western Europe and North America.
The Stabat Mater (literally: the mother stood full of sorrow) is one of the most successful classical compositions and therefore very important in a sector covering less than 5 percent of the CD market. Since the invention of the gramophone record the Stabat Mater has been recorded a great many times and since the launch of the CD (1982-1983) an avalanche of new performances has hit the market, because any self-respecting classical CD label wants to have at least one version of G.B. Pergolesi's Stabat Mater in its catalogue. Meanwhile, there are about 30 to 40 versions available, including several that until recently were only available on LP. The new Deutsche Grammophon release is a great record with two of the best contemporary female voices: the Russian soprano Anna Netrebko and her Italian colleague Marianna Pizzolato (alt).
G.B. Pergolesi wrote his Stabat Mater in 1736 for the Confraternity of the Knights of San Luigi di Palazzo in Napels who had been using Alessandro Scarlatti's Stabat Mater for many years and wanted something new for their Easter service of that same year. It is a sacred work for guys voice (soprano) and male voice (contra-alt), accompanied by an orchestra. The text is derived from a 13th-century anthem about a weeping Mary at the foot of the cross with the lifeless body of Christ. There is sadness and intense suffering. Composers such as Palestrina, Vivaldi, Haydn, Schubert, Rossini, Verdi, Dvorák, and even contemporary figures such as Penderecki and Pärt composed their own version of the Stabat Mater. J.S. Bach heard Pergolesi's Stabat Mater in Leipzig somewhere between 1741 and 1746 and he was so impressed by the genius of the work that he decided to make a German version for which he used the text of Psalm 51: Tilge, Höchster, Meine Sünden, based on Martin Luther's Gnedig nach deiner Güte, Sadiq mir Gott. Pergolesi's original was an instant sensation and bestseller, because the printed version easily found its way to interested music lovers all over Europe.
The Deutsche Grammophon recording was captured live in Baden-Baden's Festspielhaus (a former train station with 2500 seats) in July 2010. Anna Netrebko is less known than her Italian colleague Cecilia Bartoli, but experts predict her a golden future and according to The Independent (UK) her decision to work with Pappano for this project was a masterstroke. The Italian mezzo Marianna Pissolato was suggested by Pappano for this recording and that is a good choice as well, because the two voices blend nicely in het heavenly duets and in the solos they sound powerful and convincing, but no less endearing and compassionate. The collaboration is a unique and emotional partnership between two of the greatest voices of our time.
The documentary on the DVD lasts 34 minutes and provides the interested viewer a look at the preliminary rehearsals with soloists and orchestra. Four duets and solos are shown all the way, other songs are presented partially, with commentary of the conductor on the intentions, the mood and tone of the Stabat Mater. A smaller role is played by Marianna Pizzolato who incidentally only speaks Italian. Netrebko and Pappano speak English and all interviews are subtitled in English, French and German. In the last ten minutes of the documentary one gets an impression of the two secular cantatas Nel Chiuso Centro and Questo è il Piano, followed by the Sinfonia zum Geitlichen Drama by the Accademia Nazionale di Santa Cecilia conducted by Antonio Pappano.
The quality of this production (CD and DVD) is outstanding in terms of image and especially in terms of sound, and via the documentary on the DVD you learn about the artists and what motivated them to bring this tour de force to a successful conclusion. If you are interested in classical music, but don't know where to start, we recommend you the Stabat Mater by G. Pergolesi as a prudent initial step.
William LIÉNARD
03/12/2014
---
25 jaar na de cd-release van het Stabat Mater van de Italiaanse barokcomponist G. Pergolesi in een uitvoering van Margaret Marshall, Lucia V. Terrani en het London Symphony Orchestra o.l.v. Claudio Abbado, lanceert het label Deutsche Grammophon een nieuwe versie, opnieuw met twee operazangeressen en dit keer met het Romeinse Orchestra Dell' Accademia Nazionale di Santa Cecilia o.l.v. van de Italiaanse dirigent Antonio Pappano. Dat het om één van de belangrijkste releases uit 2011 gaat in het klassieke genre bewijzen de verkoopcijfers, want sinds de release in april 2011 staat de cd én de cd/dvd in zowat heel West-Europa én Noord-Amerika aan de kop van het peleton. Omdat we u deze belangwekkende uitgave niet willen onthouden, draaien we de rollen om en bespreken de bijgeleverde dvd van de zgn. Special Edition en stoppen de cd voor het gemak in de afdeling Extra's.
Het Stabat Mater (letterlijk: de moeder stond vol smarten) behoort tot de meest geliefde muziekcomposities uit de klassieke muziek en is bijgevolg belangrijk in een sector die minder dan 5 procent van de markt bestrijkt. Sinds de uitvinding van de grammofoonplaat is het werk ontelbare keren opgenomen en alleen al sinds de lancering van de cd (1982-1983) is er sprake van een echte explosie, want elk zichzelf respecterend klassiek cd-label wil graag z'n eigen Stabat Mater van Pergolesi in de platenrekken zien schitteren. Ondertussen zijn er zo'n 30 à 40 versies verkrijgbaar, waaronder verschillende die tot voor kort alleen op langspeelplaat verkrijgbaar waren en die dus bijna uitsluitend uit plakkerige tweedehands bakken moesten worden gevist. De uitgave van Deutsche Grammophon is een klepper in z'n soort, want het is heel lang geleden dat een bezetting met een dergelijke faam zich nog aan Pergolesi's compositie waagde. We denken dan aan de versie met David Daniels (Virgin Classics, 2006), met Andreas Scholl en Barbara Bonney (Decca, 1999), met Gérard Lesne (Virgin Classics, 1997) en met Cecilia Bartoli (Decca, 1993) en uiteraard de aantrekkelijke versie o.l.v. Christopher Hogwood met Emma Kirkby en James Bowman (Decca, 1989) als sopraan en contratenor. Eén van de mooiste versies blijft evenwel die met René Jacobs en de jonge Sebastian Hennig (Harmonia Mundi, 1983), de meest authentieke versie, want G. Pergolesi schreef z'n Stabat Mater anno 1736 voor een jongenssopraan- en een mannelijke contra-altstem. Voor vrouwen en meisjes was er op dat moment nl. nog helemaal geen plaats in de uitvoeringspraktijk. Bovendien gaat het om een uiterst sobere interpretatie die beslist naar vorm en geest helemaal aansluit bij de bedoelingen van de auteur.
De tekst van Pergolesi's Stabat Mater is afgeleid van een 13de-eeuwse hymne over een wenende Maria aan de voet van het kruis met daaraan het levenloze lichaam van Christus. Er is sprake van verdriet en intens lijden en dat sprak ook componisten zoals Palestrina, Vivaldi, Haydn, Schubert, Rossini, Verdi en Dvorák aan en zelfs eigentijdse figuren als Penderecki en Pärt hebben hun eigen versie van het Stabat Mater gecomponeerd. In Leipzig maakte J.S. Bach kennis met Pergolesi's compositie tussen 1741-1746 en hij was dusdanig onder de indruk dat hij besloot om een Duitse versie te maken, waarvoor hij de tekst van Psalm 51 Tilge, Höchster, Meine Sünden, gebasseerd op Martin Luthers versie (Gott, Sey mir Gnedig nach deiner Güte), gebruikte. Maar Pergolesi's origineel was al veel eerder uitgegroeid tot een sensatie en een bestseller, want de snel op elkaar volgende oplagen van de geprinte versie vonden probleemloos hun weg naar tal van geïnteresseerden, waardoor ze tot de werken behoort die het meest aangetroffen worden in historische bibliotheken uit die tijd.
Het meest recente Stabat Mater van Deutsche Grammophon is live opgenomen in Baden-Baden in juli 2010 met Anna Netrebko in de hoofdrol. Bij ons is haar naam nog niet zo bekend en ligt ze nog mijlen achter op bijv. Cecilia Bartoli, maar kenners voorspellen haar een gouden toekomst. In Baden-Baden is de Russische sopraan in elk geval al jarenlang een naam die het Festspielhaus met z'n 2500 zitjes (een voormalig treinstation) moeiteloos vol laat lopen, meestal voor uitvoeringen van Italiaanse opera's. Voor het seizoen 2010-2011 besloot de Russisch-Oostenrijkse diva om het over een andere boeg te gooien en gezien de 300ste geboorteverjaardag van Pergolesi gevierd werd, viel de keuze op zijn wereldberoemde Stabat Mater. Nu is Anna Netrebko niet echt gespecialiseerd in barokmuziek – hoewel ze ervaring opdeed met het genre in het begin van haar carrière – en dus werd op haar suggestie de Italiaan Antonio Pappano, muziekdirecteur van The Royal Opera House, Covent Garden en de Santa Cecilia aangetrokken, die meteen een barokspecialist meebracht, want z'n Accademia Nazionale is op haar beurt weinig vertrouwd met barokmuziek, is een vrij groot gezelschap en gebruikt moderne snaarinstrumenten. Sopraan en dirigent werken overigens al eerder samen, met name op de cd met het Stabat Mater van G. Rossini (EMI), dat vijf sterren kreeg in de Financial Times omdat het de mooiste opname van het werk is sinds de versie van Luciano Pavarotti uit 1971.
Volgens The Independent (UK) was Netrebko's beslissing om met Antonio Pappano in zee te gaan een cruciale meesterzet, want samen met barokspecialist en concertmeester Alessandro Moccia zorgt hij ervoor dat de Accademia Nazionale di Santa Cecilia zich perfect van de opdracht kwijt. Daartoe is het orkest verkleind, maar de toch nog aanzienlijke groep muzikanten – meestal wordt het Stabat Mater uitgevoerd door een vijftal instrumentalisten – past zich met succes aan de oorspronkelijke arrangementen aan. Voor de tweede zangpartij is een beroep gedaan op de Italiaanse mezzo Marianna Pissolato en ook dat is een goede keuze (een suggestie van Pappano overigens), want de samenzang van de beide diva's in de duetten is van een hemels niveau en brengt en uniek emotioneel én muzikaal partnerschap tot stand. Beide zangeressen waren er zich overigens van bewust dat ze hun zangstijl behoorden aan te passen om dit project tot een goed einde te brengen, want belcanto en barok liggen nu eenmaal een heel eind uit elkaar. Het resultaat heeft bijgevolg meer overeenkomsten met de Abbado-versie uit 1985 (zelfde label) en met de Dutoit-versie uit 1993 (met Cecilia Bartoli) dan bijv. met de veel soberdere versies van Andreas Scholl of Gérard Lesne en helemaal geen met de Jacobs-versie uit 1983.
De documentaire op deze dvd duurt 34 minuten en biedt de geïnteresseerde kijker een blik op de voorbereidende oefensessies met de solisten en het orkest. Een viertal duetten en solopartijen krijgt u helemaal te zien, van een paar andere krijgt u een fragment omdat de dirigent de performance onderbreekt voor één of andere opmerking aan zangers of orkest. Tussendoor is er commentaar van Antonio Pappano die het Stabat Mater van Pergolesi situeert en vertelt over de sfeer en de toon die in het werk hangt. Anne Netrebko komt uiteraard ook aan het woord en vertelt waarom ze per se Pergolesi's meesterwerk wilde ten gehore brengen. Een kleinere rol is weggelegd voor Marianna Pizzolato die overigens alleen Italiaans spreekt. Netrebko en Pappano spreken Engels en alle interviews zijn ondertiteld in het Engels, het Frans en het Duits. In de laatste tien minuten van de documentaire krijgt u een indruk van de twee seculiere cantata's van de beide diva's op de cd én een impressie van de Sinfonia door de Accademia Nazionale di Santa Cecilia o.l.v. Antonio Pappano.
De kwaliteit van deze productie (cd én dvd) is uitstekend qua beeld en vooral qua geluid en via de documentaire op de dvd weet u meteen wie de artiesten zijn en wat ze motiveerde om deze tour de force tot een goed einde te brengen. Wie interesse heeft voor klassieke muziek, maar niet goed weet waar precies te beginnen, die kunnen we het Stabat Mater van G. Pergolesi als intree warm aanbevelen.

STABAT MATER, A TRIBUTE TO PERGOLESI
Deutsche Grammophon – CD & DVD
Regisseur/Director : Wolf Seesemann
Muziek & Documentaire/Music & Documentary
Deutschland, 2011
DVD: 34min. – 2.35:1 NTSC – Latin/English DD 5.1
Ondertitels/Subtitles: English, Français, Deutsch
Extra: Nel Chiuso Centro, Sinfonia zum Geistlichen Drama, Questo è il Piano, Clips, Weblink


William LIÉNARD
03/12/2014
---