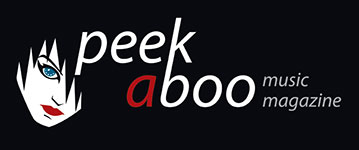 like this digital review
---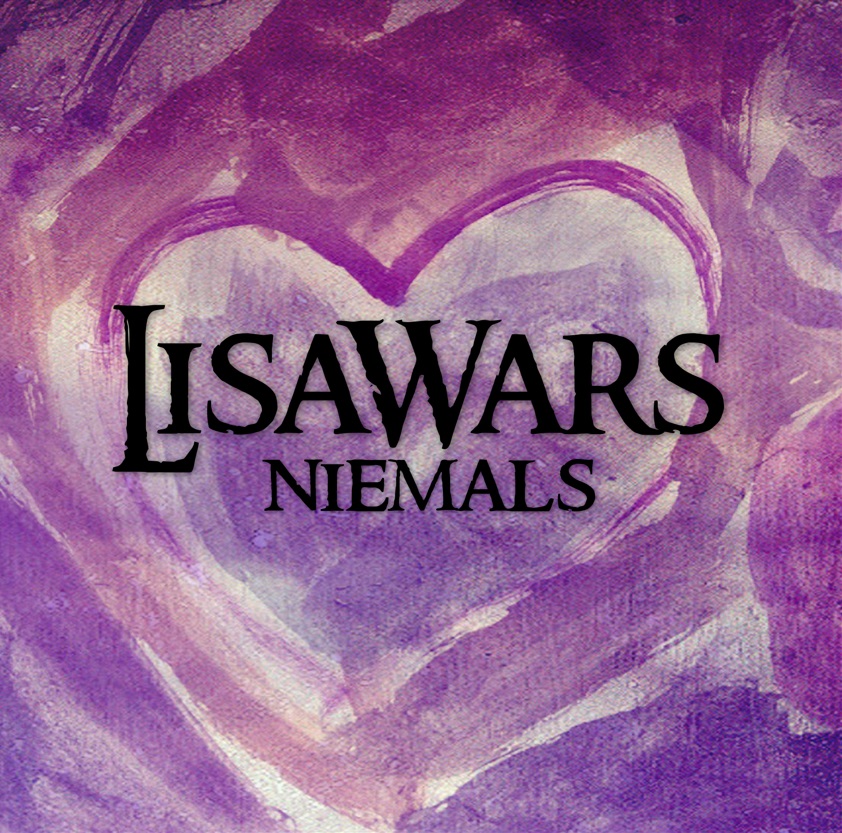 LISAWARS
Niemals
Music
•
Digital
Neue Deutsche Welle
•
New wave
•
Post Punk
[78/100]

Self-released
08/01/2016, Wim GUILLEMYN
---
With a name like LisaWars you might think that we're dealing with a female singer behind a piano or a woman with an acoustic guitar. But no, LisaWars is a duo consisting of Jens (synths) and Micah (guitar and vocals), and a drum machine. Their German music is a mix of new wave, punk and goth. The instruments are minimal, while the lyrics and themes are kind of weird. Anyway, we just love that. Even though the music is wave rock or post-punk, their energy and the vision mostly remind me of bands like Virgin Prunes, Das Ich and Goethes Erben.

Niemals is minimal, while you notice a combination of keyboards with guitars in Auf Der Flucht. A track like Abgründig is almost cabaret. On Nein the singer sounds like a stubborn toddler, and there are no guitars, just a beautiful sound tapestry of synths. In an alternating way, you get songs with and without heavy guitar sounds. Personally, I prefer those without.
As you can read, you will find a lot of musical styles and influences. It definitely is a varied album, but in a way it also misses some profile. Anyway, the voice stands out, and fits well with both the lyrics and the music

In comparison to their previous album (Auf Messers Schneide), Niemals sounds more mature and more direct. Interesting songs are: Lagerfeuer, Nein, Grau, Trink Mit Mir and Auf Der Flucht. They won't move the earth with this record, although it is nice to hear how this duo creates music in a rather unusual way.
Available at www.lisawars.bandcamp.com
Wim GUILLEMYN
08/01/2016
---
Bij de naam LisaWars denk je misschien aan een zangeres die achter een piano zit of wat op een akoestische gitaar tokkelt. Maar niets daarvan, LisaWars is een duo dat bestaat uit Jens (synths) en Micha (gitaar en zang), en een drummachine. Hun muziek is een mengeling van new wave, punk en goth. Het wordt op een dwarse, maar frisse manier gebracht en in het Duits gezongen. De instrumenten zijn minimaal met wat vreemde teksten en thema's. Maar goed, we houden daar wel van. Ook al staat het muzikaal dicht bij waverock of postpunk, herinnert de energie en de visie me vooral aan bands als Virgin Prunes, Das Ich of Goethes Erben.
Niemals is minimalistisch, terwijl men in Auf Der Flucht keyboards met gitaren combineert. Op Nein klinkt de zanger wat als een koppige peuter. Op dit nummer hoor je geen gitaren waardoor de synths ruimte krijgen voor een mooi geluidtapijt. We krijgen bijna afwisselend nummers met en zonder zware gitaargeluiden. Zelf vind ik deze zonder iets beter. Abgründig is bijna cabaret.
Zoals je kan lezen, tref je heel wat muzikale stijlen en invloeden op dit album aan. Dat zorgt weliswaar voor variatie, maar het geheel mist daardoor ook een eigen profiel. De stem is intrigerend en dat valt wel op, enze past zeer goed bij de tekst en de muziek.

In vergelijking met hun vorige album Auf Messers Schneide, klinkt Niemals meer volwassen en directer. Interessante songs zijn: Lagerfeuer, Nein, Grau, Trink Mit Mir en Auf Der Flucht. Een aardschok veroorzaken ze met deze plaat niet, desalniettemin is het leuk om te horen hoe dit duo op muzikale wijze keet schopt.
Verkrijgbaar via: www.lisawars.bandcamp.com
Wim GUILLEMYN
08/01/2016
---