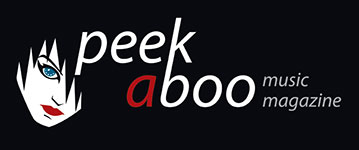 like this cd review
---
SIAMGDA
Oppression
Music
•
CD
Electronics
•
Experimental
•
world music
[80/100]

Ant-Zen
07/01/2016, William LIÉNARD
---
Oppression is the fifth album by the German artist Marc Fischer (a.k.a. Siamgda) and his second for the drone label Ant-Zen. The tracks are recorded in India and Nepal during 2013 and 2014, and the material was mastered by Eric van Wonterghem in Berlin. The tracks are built with a wide range of moods between trance, uneasiness and caution, for which Fischer uses repetitive structures, krautrock rhythms and subtly manipulated musical motifs, based on native sounds. This is not a drone album, but much more an experimental and electronic production which is dominated by ethnic sounds.
Wild Land of Ruins is a quiet, atmospheric and dreamy track with the sound of plucked stringed instruments against a background of simmering synths which never dominate the soundscape. They growl like an upcoming storm and hiss like rising wind gusts, but often they sound like exotic birds in a tropical forest, whereby the stringed instruments attract the most attention: exotic, oriental and mysterious. March over Icy Deserts floats on layered and multifaceted percussion. It is a mantra-like track with bizarre repetitive vocals as the soundtrack for an exorcism ritual or a religious ceremony in an oriental temple, while Lost Runway has electronic (or is it a harp?) and tabla-like percussion with ethereal female voices on top, repetitive and hypnotic, but also hectic and unworldly. In Asian Slave Bazaar, the horny percussion is distorted, with fragments of human voices and noise. Again, it is a repetitive, but especially nervous, feverish and tightly mounted track at high speed. Thousand Arms for a Headless Mind thrives on the warm and reverberant sound of a stringed instrument, complemented with creaking noise, sounding like the alternative soundtrack for a tale from Thousand and One Nights, Arabic rather than Indian, with the sound of distorted voices, but maybe that is an electronic effect. An exotic and hectic track.
Percussion instruments play an essential role in Arab and oriental music, and they return in title track Oppression, accompanied by a repetitive and lonely voice, moaning and groaning, but hypnotic. Halfway through, we hear the sporadic sound of a stringed instrument and even a woman's voice. Fading is dominated by grinding and groaning noise and woody percussion in the background. It is a repetitive and atmospheric track with a menacing and nervous character, while Under the Shadow floats on loud, tin-like percussion and repetitive female voices, oriental and exotic in texture and sound, particularly accentuated by the typical flute music that is introduced in the soundscape: the soundtrack for a party in a caravanserai or perhaps in an oriental harem.
Gory is the loudest track on this album, repetitive, hectic and rather monotonous, with fast percussion and heavy gusts of distorted noise. Last body returns to the oriental sound with Arabic-sounding percussion and a lingering male voice, citing a fragment from Poems of early Buddhist nuns. In the final track Mourner, Marc Fischer chooses a darker sound. In the background we hear murmuring sitar-like synths, accompanied by repetitive percussion and deep reverberating male voices which suggest a prayer vigil of Buddhist monks, monotonous, but also mantra-like, mesmerizing and beautiful.
Oppression by the German instrumentalist Marc Fischer invites the listener on a journey through the exotic landscapes of India and Nepal. It's an album that relies on very diverse percussion, in which electronics and experiment are linked to elements of what we call world music. Original and very special.
Tracklist:
01 Wide Land of Ruins
02 March over Icy Deserts
03 Lost Runaway
04 Asian Slave Bazaar
05 Thousand Arms for a Headless Mind
06 Oppression
07 Fading
08 Under the Shadow
09 Gory
10 Last Body
11 Mourner

www.siamgda.bandcamp.com
www.zazzle.com/siamgda
https://mailorder.ant-zen.com/product/id/2720
William LIÉNARD
07/01/2016
---
Oppression is het vijfde album van de Duitse artiest Marc Fischer (a.k.a. Siamgda) en z'n tweede voor het drone-label Ant-zen. De tracks zijn opgenomen in India en Nepal in de loop van 2013 en 2014, en het materiaal is gemasterd door Eric van Wonterghem in Berlijn. De tracks zijn opgebouwd met een breed scala van stemmingen tussen trance, onbehagen en behoedzaamheid, waarvoor Fischer gebruik maakt van repetitieve structuren, krautrockritmes en subtiel gemanipuleerde muzikale motieven, gebaseerd op inheemse geluiden. Dit is dus geen drone-album, maar veel meer een experimentele en elektronische productie die wordt gedomineerd door etnische geluiden.
Wild Land of Ruins is een rustige, atmosferische en dromerige track met het geluid van getokkelde snaarinstrumenten tegen een achtergrond van sluimerende synths die het soundscape nooit domineren. Ze grommen als aanstormend onweer en fluiten als opstekende windvlagen, maar vaak ook als exotische vogels in een tropisch woud, doch het zijn de snaarinstrumenten die de meeste aandacht trekken, exotisch, oosters en geheimzinnig. March over Icy Deserts drijft op gelaagde en veelzijdige percussie. Het is een mantra-achtige track met bizarre repetitieve vocalen als de soundtrack voor een bezweringsritueel of een religieuze ceremonie in een oosterse tempel, terwijl Lost Runway elektronische (of is het een mondharp?) en tabla-achtige percussie krijgt met een zweverige vrouwenstem bovenop, repetitief en hypnotiserend, maar ook jachtig en onwerelds. In Asian Slave Bazaar is de hitsige percussie vervormd, met fragmenten van menselijke stemmen en noise tussendoor. Het is opnieuw een repetitieve, maar vooral nerveuze, koortsachtige en strak gemonteerde track met een hoog tempo. Thousand Arms for a Headless Mind drijft op warm en galmend geluid van een snaarinstrument, aangevuld met krakende noise, en klinkt als de alternatieve soundtrack voor een sprookje uit Duizend en Eén Nacht, eerder Arabisch dan Indiaas dus, met wat vervormde stemmen, maar wat wellicht een elektronisch effect is. Een exotische en aanhitsende track.
Percussie-instrumenten spelen een essentiële rol in Arabische en oosterse muziek en die komen opnieuw aan bod in titeltrack Oppression, dat voor de rest alleen repetitief stemgeluid krijgt, zeurend en kreunend, maar wel hypnotiserend. Halfweg wordt sporadisch het geluid van een snaarinstrument toegevoegd en zelfs heel even een vrouwenstem. Fading wordt gedomineerd door schurende en zuchtende noise met op de achtergrond houtachtige percussie. Het is een repetitieve en atmosferische track met een dreigend en nerveus karakter, terwijl Under the Shadow drijft op luide, blikachtige percussie en repetitieve vrouwenstemmen, oosters en exotisch qua textuur en klank, wat vooral wordt geaccentueerd door de typische fluitmuziek die naderhand onder het soundscape wordt geschoven: de soundtrack voor een feestje in een karavanserai langs de zijderoute of misschien een oosterse harem.
Gory is de meest lawaaierige track op dit album, repetitief, jachtig en eerder monotoon, met snelle percussie en dikke vlagen van distorted noise. Maar Last Body keert terug naar het oosterse geluid met Arabisch aandoende percussie en een slepende mannenstem die volgens de perstekst een fragment citeert uit Gedichten van vroeg-boeddhistische nonnen. In de eindtrack Mourner kiest Marc Fischer een donkerder geluid. Op de achtergrond ruisen sitar-achtige synths, vooraan horen we doffe repetitieve percussie en diepe galmende mannenstemmen die een gebedswake van boeddhistische monniken suggereren, monotoon een zeurderig, maar ook mantra-achtig en mesmeriserend. Een mooie slottrack.
Met Oppression nodigt de Duitse instrumentalist Marc Fischer de luisteraar uit voor een tocht door de exotische landschappen van India en Nepal. Het is een album dat steunt op zeer diverse percussie, waarin elektronica en experiment gekoppeld worden aan hoedanigheden uit wat we gemakshalve wereldmuziek noemen. Origineel en heel apart.
William LIÉNARD
07/01/2016
---