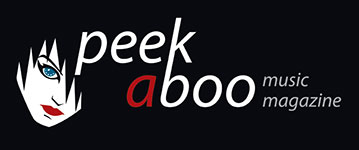 like this cd review
---
JONI MITCHELL
Love Has Many Faces: A Quartet, A Ballet, Waiting To Be Danced
Music
•
CD
Singer Songwriter
[85/100]

20/11/2014, William LIÉNARD
---
Since 2007 (Shine), no new music by American singer-songwriter Joni Mitchell was released and the chance of that ever happening again is small given her distaste for anything to do with the music industry. The now 71-year-old Canadian artist - but for decades living in L.A., California – has accepted to make a thematic overview of her career and the fans will not be surprised that the material is grouped around the theme of love, which Mitchell searched her whole life and rarely found. But just as poverty inspired Vincent van Gogh to create great paintings, the lack of love inspired Joni Mitchell to write unique and impressive compositions, spread over some 19 albums in the past 45 years. From Song to a Seagull (1968) to Shine (2007): all that matters is love.
The brand new four-part CD box Love Has Many Faces: a Quartet, a Ballet, Waiting to be Danced was originally conceived as a ballet about love (on one disk), but that idea was quickly abandoned when it proved impossible to reach that goal with a handful of songs. I wanted the music to feel like a total work, a new work, Joni Mitchell writes in the liner notes of the set, but no matter what I did, at that length, it remained merely a collection of songs. However, Joni Mitchell is a go-getter, always been, and two years later her four-part ballet, based on 53 of her songs, was ready. I am a painter who writes songs, she writes, my songs are very visual. The words create scenes... What I have done here is to gather some of these scenes (like a documentary filmmaker) and by juxtaposition, edit them into a whole new work.
The music is organized into different thematic acts, which allow her songs to interact with one another in a whole new way. The process, she says, was a lot like making a film. I had forty years of footage to review. Then, suddenly, scenes began to hook up. Then series began to form. Instead of it being an emotional roller coaster ride as it was before - crammed into one disc - themes began to develop. Moods sustained. I was getting there... When this long editorial process (two years) finally came to rest, I had four ballets or a four-act ballet - a quartet. I also had a box set.
The oeuvre of Joni Mitchell was given a digital upgrade for this release (the albums up to Blue had already been technically upgraded before), and discloses details that were hardly audible on previous records. The songs sound familiar and fresh and the new arrangements often provide a new meaning. Whether that 's important depends on your personal appreciation, but for new fans it might be the start of a fascinating journey through a unique, harmonious and innovative oeuvre, achieved with the help of great artists from the rock and jazz music world.
The package is a book containing 53 lyrical poems, six new paintings, and an autobiographical text illuminating her recording process.
Joni Mitchell, Love Has Many Faces : a Quartet, a Ballet, Danced Waiting is available on Rhino.
Disk/disc 1:
· In France They Kiss On Main Street
· Ray's Dad's Cadillac
· You Turn Me On I'm A Radio
· Harlem In Havana
· Car On a Hill
· Dancin' Clown
· River
· Chinese Cafe/Unchained Melody
· Harry's House/Centerpiece
· Shades of Scarlett Conquering
· Number One
· The Windfall (Everything For Nothing)
·Come In From the Cold
Disk/disc 2:
· Court and Spark
· No Apologie
· Trouble Child
· Not to Blame
· Nothing Can Be Done
· Comes Love
· Moon At the Window
· Blue
· Tax Free
· The Wolf That Lives In Lindsey
· Hana
· Hejira
· Stay In Touch
· Night Ride Home
Disk/disc 3:
· You're My Thrill
· The Crazy Cries of Love
· Love Puts On a New Face
· Borderline
· A Strange Boy
· You Dream Flat Tires
· Love
· All I Want
· Be Cool
· Yvette In English
· Just Like This Train
· Carey
Disk/disc 4:
· Don Juan's Reckless Daughter
· Two Grey Rooms
· God Must Be a Boogie Man
· Down To You
· A Case of You
· The Last Time I Saw Richard
· Raised on Robbery
· Sweet Sucker Dance
· Lakota
· Cool Water
· Amelia
· Both Sides Now
· My Best To You
William LIÉNARD
20/11/2014
---
Sinds 2007 (Shine) is er geen nieuw werk van de Amerikaanse singer-songwriter Joni Mitchell verschenen en de kans dat dat nog ooit gebeurt is klein gezien haar afkeer voor alles wat met de muziekindustrie te maken heeft. De inmiddels 71-jarige Canadese – maar sinds decennia woonachtig in L.A., California - heeft zich inmiddels laten verleiden tot het samenstellen van een thematische overzicht van haar carrière en het zal de fans niet verbazen dat het materiaal gegroepeerd is rondom het thema liefde, die Mitchell haar hele leven heeft gezocht en naar eigen zeggen zelden gevonden. Maar net zoals ontbering Vincent van Gogh tot grote artistieke prestaties dreef, zo heeft alles wat met liefde te maken heeft Joni Mitchell tot unieke en indrukwekkende composities gedreven die ze in de voorbije 45 jaar over zo'n 19 albums heeft uitgesmeerd. Van Song to a Seagull (1968) tot Shine (2007): het enige wat telt is liefde.
De gloednieuwe vierdelige cd-box Love Has Many Faces: a Quartet, a Ballet, Waiting to be Danced was oorspronkelijk geconcipieerd als een ballet over de liefde (op één disk), maar dat idee werd snel verlaten toen het onmogelijk bleek om met een handvol songs het doel te bereiken. Ik wilde dat de verzameling als een nieuw werk klonk, zegt Joni Mitchell in de hoestekst, maar wat ik ook deed, op het einde was het niet meer dan een verzameling liedjes. Joni Mitchell is evenwel een doorzetter, altijd geweest overigens, en twee jaar later was haar vierdelige ballet, gebaseerd op 53 van haar songs, klaar. Ik ben een schilder die liedjes schrijft, zegt ze over de selectie op de vier disks, ze zijn zeer visueel. De woorden creëren scènes… en sommige van die scènes heb ik hier verzameld (zoals een documentairemaker) en via nevenschikking is dan een totaal nieuw werk ontstaan.
De artieste heeft vier thema's gekozen en de songs zijn zo gerangschikt dat er sprake is van een nieuwe interactie. Het was een beetje zoals tijdens het maken van een film, zegt ze, ik had 40 jaar footage ter beschikking en na verloop van tijd vormden er zich aaneengesloten scènes en vervolgens thema's met een zeer eigen sfeer. Toen het proces achter de rug was had ik vier balletten of een ballet in vier acts, een kwartet. Ik had een boxset.
Voor deze release heeft het hele oeuvre van Joni Mitchell een digitale upgrade gekregen (de albums tot en met Blue waren al eerder technisch opgewaardeerd) waardoor het materiaal details prijsgeeft die op eerdere releases niet of nauwelijks hoorbaar waren. De songs klinken bekend en fris en in de nieuwe rangschikking krijgen ze vaak een heel nieuwe betekenis. Of u dat belangrijk vindt hangt van uw persoonlijke appreciatie af, maar voor nieuwe fans is het wellicht de start van een boeiende reis door een zeer apart, harmonisch en innovatief oeuvre waaraan een hele rij grote artiesten uit de rock- en jazzmuziek hun medewerking hebben geleverd.
De uitgave is een boek waarin de 53 songteksten zijn afgedrukt, samen met afbeeldingen van 6 nieuwe schilderijen en een autobiografische tekst.
Joni Mitchell, Love Has Many Faces: a Quartet, a Ballet, Waiting to be Danced verschijnt op Rhino.
William LIÉNARD
20/11/2014
---