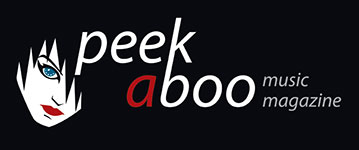 like this cd (ep) review
---
SET BEFORE US
Enigmas
Music
•
CD (EP)
Metalcore
[81/100]

Self-released
01/04/2017, Jurgen BRAECKEVELT
---
The metalcoreband Set Before Us was baptised in the outskirts of Stockholm. In 2012 five good friends started playing covers in a dark basement. Now, a few years later, they already gave humanity two EPs. Hitherto they have toured Europe four times and are working on their first full longplayer.
EP Enigmas was finalized in the autumn of 2016 and inspired the release of the brand new video Earth Destroyer. This is metalcore without any single doubt. Full of aggression, lively guitarwork, scorching rhythm sections. And all of this in a song that lasts just under three minutes. The young violence clearly knows how to handle things.
There are 4 more songs on this EP, piece by piece from the same mold. Tight guitar riffs that make your speakers spark, a scorching pace that bring on images of circle pits. Highborn has a very varied rhythm and musical diversification. The sudden lapses and even stops of the guitar riffs are really beautiful. As if the last note tries to escape from the instruments.
The same goes for Eye To Eye. Very quiet and excellent guitar work turns into a very fast song with bassdrums that thunder through the song with inimitable speed. And, just as any normal human being would expect that it is not possible to go any faster, Clay Heart fulminates from the speakers. Metalcore of the excellent kind.
The young guns who look like a boyband in their pictures know how to set about their work and bring delicious metalcore. The full album in the making will captivate many metallover. We know many of the metal greats eminate from the far North and these boys will fit in that category with panache.
Jurgen BRAECKEVELT
01/04/2017
---
In de buitenwijken van Stockholm werd de metalcoreband Set Before Us boven de doopfont gehouden. Vijf goede vrienden starttten in 2012 met het spelen van covers in een duistere kelder. Nu, een paar jaar later, hebben ze al twee Ep's aan de mensheid geschonken. Ze toerden tot dusver vier keer door Europa en zijn bezig aan de eerste volwaardige langspeler.
De EP Enigmas werd gefinaliseerd in het najaar van 2016 en daaruit is nu de gloednieuwe video Earth Destroyer gereleased. Dat het metalcore is, staat buiten kijf. Het staat bol van agressie, snedig gitaarwerk, verschroeiende ritmesecties. En dat allemaal in een song van net geen drie minuten. Het jonge geweld weet duidelijk van aanpakken.
De EP zelf bevat nog vier andere songs, die stuk voor stuk uit hetzelfde hout zijn gesneden. Strakke gitaarriffs die de vonken uit de speakers doen knallen, een verschroeiend tempo waarbij beelden van circle pits spontaan in de gedachten komen. Highborn is heel gevarieerd qua ritme en muzikale afwisseling. Heel mooi zijn ook de plotse terugvallen tot zelfs stilvallen van de gitaarriffs. Alsof de laatste noot uit de instrumenten wil ontsnappen.
Zo ook Eye To Eye. Heel rustig en puik gitaarwerk verwordt tot een uitermate snelle song met basdrums die onnavolgbaar snel doorheen de song stormen. En op het moment dat een normaal mens verwacht dat het niét snediger kan, dondert Clay Heart door de speakers. Metalcore van de heel goede soort.
De jonge snaken, die er op foto uitzien als een boysband, weten van aanpakken en brengen zalige metalcore. Het full album in wording zal menig metalliefhebber weten te boeien. We weten dat veel metalgrootheden in het hoge Noorden hun heimat hebben en deze boys komen dat rijtje met verve aanvullen.
Jurgen BRAECKEVELT
01/04/2017
---