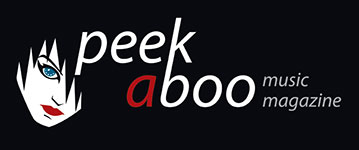 like this 7 inch review
---
CONVERGE
I Can Tell You About Pain
Music
•
7 inch
Hardcore
•
Mathcore
•
Metalcore
[90/100]

10/08/2017, Pierre SCHIFFLERS
---
There is always a long wait between Converge releases but the five years that separated 2012's All We Love We Leave Behind from their new 2-song single I Can Tell You About Pain were unprecedented. The release is set to be an appetizer of sorts for the new full length that will be released later this year and if these two tracks are any indication, the five years will have been more than worth the wait.
The track 'I Can Tell You About Pain' picks up right where Converge left off with a rapid beat played in an odd-time signature, reminiscent of openers like 'Dark Horse' and 'Aimless Arrow' from the band's two previous albums. There is a great sense of urgency and despite the typical difficulty in deciphering vocalist Jake Bannon's lyrics, the music is visceral enough to allow the listener feel the weight of the track's emotional content. This is certainly on the heavier end of the spectrum of what Converge have written. The track is laden with feedback and based on a robust foundation of relentless drums and an aggressive, ominous bass that particularly stands out in the mix. As per usual, the musicianship here is incredibly precise and Kurt Ballou's production allows each instrument to punch through the mix with intent. The lyrics speak of a bitter rupture and not being able to understand one another. They are gripping and cathartic, especially during the song's last feedback-infused breakdown where Bannon yells "You don't know what my pain feels like".
After two and a half minutes of intensity, Converge move on to the single's second and final track 'Eve'. This is a much longer song, clocking in at nearly eight minutes, and feels like an echo to moodier pieces such as 'Jane Doe' and 'Wretched World' from 2001's Jane Doe and 2009's Axe To Fall, respectively. The atmosphere is set with an eerie guitar melody and a deep, low-key group chant that almost feels like a drone and will inevitably draw parallels to metalcore heavyweights Norma Jean on their more atmospheric moments. Drummer Ben Koller's work is particularly strong on this track, seamlessly blending vicious cymbals with a tom-based groove that compliments the aforementioned chants, practically creating a tribal effect. This doesn't last long, however, as Bannon's screech quickly comes to remind us of his presence. Bassist/vocalist Nate Newton performs vocal duties on the chorus and his deep, guttural shouts bring a welcome diversity to the track and act as a reminder of just how much of a cohesive unit Converge is. The structure is simple, repetitive but ultimately hypnotizing. Lyrically, the track urges listeners to be themselves without restraint and points out that we all have dark flaws "In all of us lies secrets / Hidden inside hollow hearts" and that accepting these and being at peace with them is the path to a new beginning ("This is the eve of everything").
Despite being just under 10 minutes long, I Can Tell You About Pain is incredibly relevant. It makes it clear that Converge are at the top of their game and deserve every ounce of credit that they have ever received. I will be eagerly awaiting their ninth full-length, due out later this year.
Pierre SCHIFFLERS
10/08/2017
---