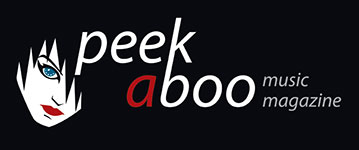 like this vinyl review
---
BETA EVERS + SPATIAL RELATION
Split EP
Music
•
Vinyl
Electro
•
Minimal
•
Synth Pop / Electro Pop
[80/100]

Peripheral Minimal
05/08/2017, Gustavo A. ROSELINSKY
---
Brigitte Enzler, aka Beta Evers, hardly needs any introduction. Either by herself or with some of her projects, including Black Spider Clan, or even through her (now defunct) label Kommando 6, she has amassed an impressive body of work. After last year's outstanding LP "Delusion", released by Daft Records, Beta Evers is back with this 12" EP, a split between herself and New York duo Spatial Relation, the musical vehicle of married couple Lissette and Jacob Schoenly. The EP is released on the Bristolian label Peripheral Minimal.
The three tracks on the Beta Evers side sound like a continuation of the "Delusion" LP, like a way of showing us the full range of her abilities and where she's going next. It starts with the relatively catchy synthpop of "Hiding", only to get darker and more atmospheric on the second track, the mid-tempo dirge "Soundtrack For A Tomorrow", with amazing vocals and eerie synth harmonies. The side ends with the even gloomier "Innerhalb Der Zeit", a beat-less piece of hazy and slightly disturbing music, featuring Heinrich Müller from Dopplereffekt and sang by Brigitte, completely in German.
Side B is definitely more up tempo, and possibly more upbeat as well. Spatial Relation is an electro duo that seems to have picked up from where ADULT. left off after "Anxiety Always", or even before that, in their earlier EPs and singles. The sparse 606 electro beats, the heavily echoed I-don't-give-a-single-fuck female vocals, and the overall production gives it a distinctive 2002-ish, even Electroclash-y feel, which is actually pretty enjoyable, and sits quite well as the more light-hearted cousin of Beta Evers' synth gloom. All in all the EP sounds cohesive, a great addition to the catalogue of this relatively new but really interesting label.
Gustavo A. ROSELINSKY
05/08/2017
---