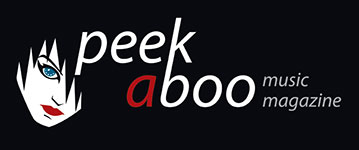 like this vinyl review
---
SUPERNOVA 1006
Unique World
Music
•
Vinyl
Minimal
•
Post Punk
•
Shoegaze
[90/100]

Other Voices Records
28/07/2017, Jurgen BRAECKEVELT
---
Supernova 1006 originated in 2014 as duo: Andrey Yukhovich and Anton Korchevsky in Khabarovsk (Russia). Anton left the band in 2015 and was replaced by Elizabeth Dolgikh. It is now those two, from St. Petersburg, who present us a gem that might be the perfect fusion of post-punk, cold wave and shoe-gaze.
The opener track 'Dante' on this album is a very minimalistic song. Soberly-played analogue machines with a voice that has been put through a vocoder and thus sounds very science-fiction like. With the next track 'Melting', we get the whole lot at once: tempo, a tight repetitive rhythm and tense guitars. Sounding very The Soft Moon-ish. The sound is blissful and airy almost taking you into a psychedelic dream.
More of this in 'Through Me', like walls are closing in on you …you can almost feel the panic … looking for a way out, but the music closes you in. Scary, unobtrusively and slumbering, we continue our trip, with a portion of 'Dope', this hammer song sounds very post punk and cold wave at the same time. Straight bass lines form the skeleton, while touching guitars play, hanging around it as pieces of bloody meat. Then, more shoe-gaze influences surface in 'Crosses', that sounds very mythical. A mysterious voice whispers ominous messages in your ears.
In case you might have fallen asleep, the next song 'Murder' is there to wake you up again gently. A nice rhythm will tickle your shoulder and bring you back to reality but still a very quiet and minimalistic reality. The synths sprinkle their deepest sounds around loosely. 'Indifference' is another piece of cake. Cold wave music of the best kind. I feel like an early Cure-sound is lurking around the corner here. And then again, a solid, straightforward postpunk song will throw you back in time! 'Photons' it's called and sounds eighties to the core. Bone-dry drums and a floating guitar will make you move over the dance floor as if you're not touching it. 'Human' is, in contrast to the other songs, a more complex track, almost as if several songs were accidentally recorded on top of each other. Let's say it's a "special" song.
'Science Of Bones' is a rather short song, like a snack in between this very delicious menu. Right after, we dive back into the abyss with 'Darkness', which is probably the darkest track on this amazing 'Unique World' album. It's like drifting through a misty landscape, in early morning, when dew drips from the leaves like candy syrup from a slice of bread. Midst an immense calm, a bird welcomes you with his cautious first whistles. This is how quietly this song comes alive only to keep you mesmerized for the full 5 minutes until some cold piano notes bring you back. Again, a "special", but good song.
The album closed with 'Inside Of Me', where Electro-punk and cold-wave meet each other again.
In short, with the 'Unique World', our Russians from Supernova 1006 delivered a strong album. A must hear for fans of The KVB, Drab Majesty, The Soft Moon and In Death It Ends. To the readers who are not familiar with those bands mentioned before I would say, check out this album! I'm pretty sure it will enchant you!
Jurgen BRAECKEVELT
28/07/2017
---
Supernova 1006 ontstond in 2014 als duo: Andrey Yukhovich enAnton Korchevsky in Khabarovsk. Anton verliet de band in 2015 en werd vervangen door Elizabeth Dolgikh. En deze twee schenken ons vanuit Rusland, Sint-Petersburg, een juweeltje dat de perfecte versmelting is van post-punk, cold wave en shoegaze.
Opener Dante is een heel minimale song. Sober bespeelde analoge machinerie met een stem die door de voice decoder is gehaald en heel science fiction klinkt.
Met Melting krijgen we meteen alles inééns: tempo, een strakke en zichzelf herhalende ritmesectie, gepijnigde gitaren. The Soft Moon is héél dichtbij in deze song. De sound is zalig zweverig, en neemt je mee in een heel psychedelische droom.
En dan méér van dat in Through Me. Alsof de muren in een kamer heel langzaam dichtbij komen, je paniek voelt,.. je zoekt een uitweg, maar de muziek sluit je in. Schichtig, onopvallend sluimerend. En we gaan verder in deze trip, met een portie Dope. Deze knaller houdt het midden tussen post-punk en cold wave. Strakke baslijnen vormen het skelet, waar de snerpende gitaren als lapjes afstervend vlees rondom hangen. Weer meer shoegaze dan in Crosses, dat heel mythisch klinkt. Een mysterieuze stem fluistert doorheen de song onheilspellende boodschappen in je oren. En af en toe, wanneer je net dreigt te verzinken, krijg je een oplawaai.
Mocht je in diepe gedachten verzonken zijn intussen, dan tikt Murder je voorzichtig wakker. Een lieflijke ritmesectie tokkelt op je schouder, om je langzaam terug te halen naar het hier en nu. Maar wel heel rustig en minimalistisch. De synths strooien weelderig hun diepste klanken in het rond. Indifference is dan weer van een andere orde. Cold wave van de beste soort. De vroege Cure komt hier om de hoek kijken naar mijn gevoel. En dan volgt weer een stevige, rechttoe rechtaan portie postpunk die je even terug in de tijd blaast. Photons klinkt eighties tot op het bot. Kurkdroge drums, een gitaartje dat je over de dansvloer doet zweven alsof je voeten de grond niet meer raken. For Human is, in tegenstelling tot de andere songs, heel complex opgebouwd. Het lijkt alsof verschillende songs per ongeluk door elkaar zijn opgenomen. Een "specialleke" zouden we kunnen stellen.
Science Of Bones is een korte song, een tussengerechtje in dit heel lekkere menu. Daarna worden we weerin totale duisternis ondergedompled. In Darkness is het meest donkere nummer op deze geweldige LP Unique World. Je dwaalt door een nevelig landschap, 's morgens, wanneer de dauw als stroop van een boterham van de bladeren druipt. In een immense rust, verwelkomt een enkele vogel je met een zuinige eerste fluittoon. Zo rustig ontwaakt deze song, om je 5 minuten lang in een houdgreep te nemen. Naar het einde toe kille pianoklanken, die je toch bewust in het hier en nu willen houden. Ook dit is weer een aparte, maar goéde song.
Als toemaatje en afsluiter: Inside Of Me. Hier ontmoeten electro-punk en coldwave elkaar.

Algemeen gesproken schenken de Russen van Supernova 1006 ons met Unique World een heel sterk album. Fans Van The KVB, Drab Majesty, The Soft Moon en In Death It Ends zullen hier wég van zijn. Lezers die alle voorgaande niét zouden kennen: luister naar dit geweldige album en de smaak zal je héél erg inpakken!
Jurgen BRAECKEVELT
28/07/2017
---