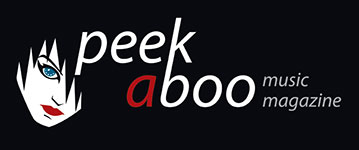 like this cd review
---
KRAFTWERK
3-D Catalogue
Music
•
CD
Electronics
[80/100]

Parlophone
15/07/2017, Paul PLEDGER
---
Delivered in multiple formats designed to evoke a few 'oohs', 'aahs' and 'wows' (as well as a whole heap of 'how much'), 3-D Catalogue rounds up eight discs of material drawn from the live 3D shows performed by Kraftwerk at galleries and museums around the world over the past four years. If you were lucky enough to attend these concerts, performed in batches of eight to allow the quartet to perform their entire mainstream catalogue in full, then the visual formats here will mean more to you than the casual bystander. No audience noise and little in the way of exciting footage, this is all about ring-fencing the whole art experience as a spectacle, rather than just 'Kraftwerk live'.
So 3-D Catalogue builds on the Minimum Maximum concept of many years ago and expands it by another half-dozen discs. There is no new material to speak of but rather new arrangements of old material that already sounds great so why would they bother? And why should we? Of course, Kraftwerk remain an institution, a bedrock of pretty much anything electronically creative post-1977 and still the name to drop when shutting up that irritating pub-bore who proclaims the virtues of today's synth-wielders.
Autobahn begins the chronologically-arranged set and despite being reduced to just 27 mins in length, sounds vibrant enough to pass muster. The two Kometenmelodie tracks particularly benefit from being re-worked - the first movement now sounds like a Radiophonic Workshop interpretation of some eerie '60s sci-fi movie. Radioactivity sounds more contemporary and certainly demonstrates how much of an influence it had on OMD's earlier releases with its choral arrangements and pop melodies on the title-track, Radioland and Airwaves.
Personally, I find the new versions of the iconic Trans-Europe Express and Man Machine a little deflated in places. The shorter segue of the title-track, Abzug and Metal on Metal falls short sonically plus the lack of ear-popping kick-drums on tracks like Spacelab and Neon Lights will grind a few purists' teeth no doubt. Yet the same treatment of Computer World seems to work a treat for the most part, markedly so on It's More Fun To Compute/Home Computer, not so much on the unnecessarily hi-energy treatment of the normally sublime Computer Love.
Electric Cafe is a vastly-improved result with some meaty retracking of Techno Pop and the title-track sequence, alongside the club-hit Telephone Call/ House Phone which shouldn't fail to incite some foot and hip movement. The Mix appears to contain similar versions as found on the previous discs, although there is the bonus of the newish Planet of Visions (Expo 2000) while Tour de France is reduced to five tracks with varying success.
One could argue that this is for the aficiandoes who attended the shows and the Kraftwerk completists, but Hütter has arguably or inadvertently achieved with 3-D Catalogue - a surround-sound reboot of timeless pulsating electronic classics that act as a time-capsule for future generations.
This review also appeared on Flipside Reviews.
Paul PLEDGER
15/07/2017
---