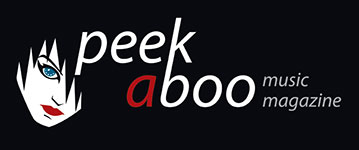 like this cd review
---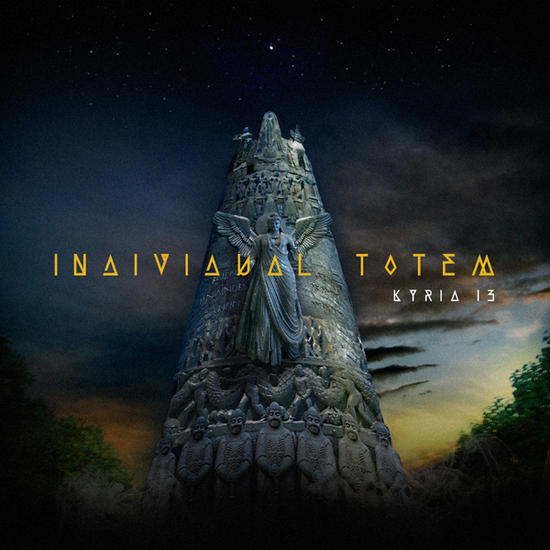 INDIVIDUAL TOTEM
Kyria 13
Music
•
CD
EBM
•
Industrial
[85/100]

Artoffact
17/08/2013, Filip VAN MUYLEM
---
This new CD was so eagerly awaited that two members of our editorial team insisted on reviewing it. So, you get two reviews for the same price (for free...). Read the review by Filip Van Muylem and, below, the review by Peter Dolphen...
I love the artistic SF artwork, to start with. Check out their Facebook page for more info.
Least you can say is that it's filled with a lot of Science Fantasy elements. The first song could be some Project Pitchfork. Slow electro with some German and English vocals, the screamed backings are nice. Wanting to know what Croxxers are, btw. The song has enough potential to keep me thrilled.
The next starts ('Lost Souls') from the same direction, but has a more nu electro and EBM sound (yes, even some Front 242).
Third song 'The great mistake' has more guitars in it and the voice sounds differently. The breaks give the song a mysterious vibe, with a trance under layer. Love it.
'Council of the wise' is a more dream pop orientated song, like in a real SF dream, where the future is technology and everything is possible. The wise are whispering and you float on their wisdom.
'Go to war' starts more like an acoustic song, close to Neo Folk. The soft synths and lamenting voices gives it a sad touch. This is for me one of the best songs on it. Melancholy on top! I think that In Ordo Rosario Equilibrio could make a great version of this one too, at least one Neo Folk band should try to play this song.
'Mindworms' gets back to more guitars and more drums and even more aggression. This one is more some kind of 'Industrogression', like my Belgian friend from Stin Scatzor did a while ago. A great one too!
'Blue sky' is another dreamer, while the break beat of no pressure wakes us up. The future pop mix is great, it feels like Gary Numan anno 2015.
'Astral' starts as a new Nine Inch Nails version of Closer to change into synth pop and with some JM Jarre influences. I could call it dream pop too, so it must be clear that this one goes into different directions, for sure.
'Wintermute' has the typical sound an old record playing on the typical old school material, but again the floating sound and synths reveal the modern times touch. At some point I started thinking about the Queen song called who wants to live forever. A bit too soft for a last song.
To be honest I loved the artwork and the philosophy more than the music, ok: there are some good songs on it, but to me it still is too soft to keep me moved. I could take enough songs out to collect them on an ep and I would be delighted by the result. For now I feel a bit severe on the end result.
Filip Van Muylem
-----------------------------------------------------------------------------------------------------------------------------------------------------
Individual Totem has been in the scene for over 20 years (they released their first cassette "Psycho Coma" in 1992) and are still alive and kicking. Fans of the old school EBM and industrial sound, will definitely be familiar with this band. Since this year, Bernd and Mathias have added an extra hand to the band: Jürgen Mossgraber has joined forces on this new release.
The band produced a sound I like a lot: the industrial of the early years is still alive. Also, the "ballad" Go To War gives me the shivers. It is clear that the band has been writing and working for a long time on this one to have it come in with a bang. We had to wait for 6 years (2007, Mothfly) for some new work, but dear, does this sound just right.
Expect industrial like industrial have to sound like, but expect a twist, a turn and some curves during the ride… Heck, this is an industrial rollercoaster everyone should ride! Expect Individual Totem!
Peter Dolphen
Filip VAN MUYLEM
17/08/2013
---