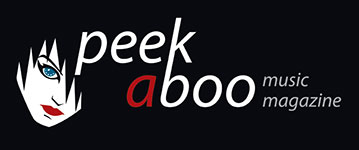 like this cd review
---
KILLING JOKE
Pylon
Music
•
CD
Post Punk
•
Post-Metal
[85/100]

Spinefarm Records
21/10/2015, Wim GUILLEMYN
---
Over the years, Killing Joke has been one of my favorite bands. Thanks to the vocals, the cutting guitar, the dark bass and synths, and of course the energetic drums, they are a band you must also have seen on stage.

They originated in 1978, were described as post-punk and a year later they released their first album. Over the years they added some pop and metal elements to their sound. If a cat has nine lives, then front man Jaz Coleman undoubtedly has them too. With Geordie, Youth, Ferguson and in Raven (who died in 2008), they became immortal as one of the finest bands ever.

You can divide the work of Killing Joke into four main chapters. The first part, with the fantastic Killing Joke, was pure post-punk. The second, a more commercial period, with the album Nighttime as a highlight. Then some Eastern influences (we recommend the brilliant Pandemonium album). Finally, there is the period after the death of bassist Raven, with albums such as Absolute Dissent in which all the previous elements melted into one sound.

Since the second album from 2003, on which Dave Grohl played some drum parts, they found their second life. Pylon fits perfectly in that list, albeit Absolute Dissent was more melodic and MMXII slightly heavier.

Pylon has a connection with albums such as Pandemonium and Absolute Dissent: some songs contain heavy riffs with oriental sounding synths, likeDawn Of The Hive and New Cold War. But the focus on the melody is always present, something we missed on Hosannas From the Basements of Hell. Other tracks, such as the opening song Autonomous Zone and the single Euphoria, contain some poppy elements and catchy choruses.

Euphoria is a fine song, but not the best choice as a single, because it's a bit too predictable. Autonomous Zone is much better. New Jerusalem sounds fresh, groovy and vital, and it's a strong song with interesting drum parts. The same applies to I Am The Virus, with a very recognizable chorus. Big Buzz sounds a bit too light and it is not their strongest composition ever. Delete contains a brilliant riff that can put you under a spell during gigs.

Coleman's lyrics are once again about the world problems, oppression, evil and terror. Pylon is a good album that will please many fans. When you buy the deluxe version, you also get five new bonus tracks: Apotheosis, Plague, Star Spangled, Panopticon and Snake Dance (Youth 'Rattlesnake Dub Remix).
Wim GUILLEMYN
21/10/2015
---
Killing Joke is doorheen de jaren één van mijn favoriete bands gebleven. Dankzij de bezwerende zang, de snijdende gitaar, de donkere bas, de duistere synths en de stuwende drums, is het bovendien een band dat je ook live moet hebben gezien.
Ze ontstonden in 1978, werden omschreven als postpunk en een jaartje later brachten ze hun eerste album uit. In de loop der jaren voegden ze wat pop en metal elementen aan hun geluid toe. Als een kat negen levens heeft, dan heeft frontman Jaz Coleman die ongetwijfeld ook. Met Geordie, Youth, Ferguson en de in 2008 overleden Raven vormen ze sinds mensenheugenis deze band.

Het werk van Killing Joke kunnen we in vier grote hoofdstukken verdelen. Het eerste deel, met het fantastische Killing Joke, dat pure postpunk was. De tweede, de meer commerciële periode, met het album Night Time als hoogtepunt. Daarna de meer zwaardere kant met tevens wat oosterse invloeden (met het schitterende Pandemonium album als absolute aanrader). Daarna is er de periode na de dood van bassist Raven, met albums zoals Absolute Dissent, dat alle vorige elementen tot één (ander) geluid samenbracht.
Sinds het tweede album uit 2003, waarop Dave Grohl grotendeels de drumpartijen inspeelde, hebben ze hun tweede adem gevonden. Pylon past volledig in het rijtje van de laatste releases. Absolute Dissent was iets melodischer en MMXII iets zwaarder.
Pylon geeft aansluiting met albums als Pandemonium en Absolute Dissent: een deel van de songs bevat heavy riffs met oriëntaal klinkende synths zoals in Dawn Of The Hive en New Cold War. Maar de aandacht voor melodie blijft steeds aanwezig, iets wat we op bijv. Hosannas From the Basements of Hell hebben gemist. Enkele andere nummers, zoals de openingssong Autonome Zone en de single Euphoria, bevatten meer poppy gerichte elementen en catchy refreinen. Euphoria is een fijne song, maar geen dijk van een single, want net iets te voorspelbaar. Autonome Zone is stukken beter. New Jerusalem klinkt fris, groovy en vitaal. Een sterke song met interessante drumpartijen. Hetzelfde geldt voor I Am The Virus, met een heel herkenbaar refrein. Big Buzz klinkt wat te licht in vergelijking met de andere nummers en is niet meteen één van hun sterkste compositie. Delete bevat een geniale riff die voor bezwering kan zorgen tijdens de optredens...
Colemans teksten gaan opnieuw over wereldproblemen, onderdrukking, onheil en terreur. Pylon is een goed en evenwichtig album dat veel liefhebbers zal plezieren. Als je de deluxe versie koopt, krijg je er ook nog vijf nieuwe bonustracks bij: Apotheose, Plague, Star Spangled, Panopticon and Snakedance (Youth 'Rattlesnake Dub Remix).
Wim GUILLEMYN
21/10/2015
---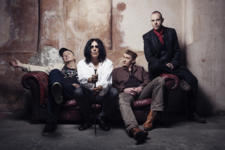 ---