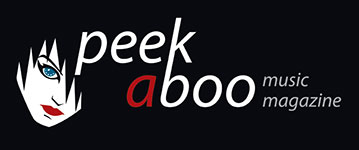 like this cd review
---
JACKSON FIREBIRD
Cock Rock
Music
•
CD
Blues
•
Hard Rock
•
Rock
•
Rockabilly
[90/100]

Napalm Records
02/04/2014, Filip VAN MUYLEM
---
'Cock Rocking' is great Punk Rock'n Roll! Love the tongue in cheek fun lyrics.at some point I was thinking about Iggy Pop's 'TV Eye' and then it just changes into some old school Blues rock! This motherfucker was shaking his head (and will do for the rest of the album). 'She said' really rocks & once again I got this flash of Iggy Pop singing 'TV Eye' around 3:15. 'Yeah'! Love the screaming voice and the rock a go-go feeling! 'Rock Solid' has nice retro guitars & a great drum party! 'Quang Dang' starts acoustic, before exploding into a Beastie boys versus Aeromsith sound. It's crazy to hear how fast they can change their style and do it like only great bands can perform it! Thumbs up! 'Red Light' is yet another motherfucking and cockrocking song with great screaming vocals and great guitars! Really a nasty song, with cool retro sound and some for the guitar lovers! 'Little Missy' sounds a bit like some Ram Jam with 'Black Betty', cool rocking song, don't stop moving on this one, some head banging and one hand in the air. There is a bluesy break to catch some breath before exploding again. I really love their sound! 'Can Roll' starts a bit like a well-known Queen song called 'We will rock you', for sure because of the drums and the sound of the vocals. Love the roaring guitars on this one and the sound is indeed rocking on! 'Going out West' is a bluesy rocker, straight on with guitars who heat the game up! Great rockabilly! They end with 'Sweet Eloise' & 'Red Hair Honey' yet again great rockers and I just use the repeat function...
These guys rock so cool, that you forget time and before you know you have listened to this record at least 3 times in a row! Simply great and I'm very happy if received this one on my desk!
Great cockrocking, guys!
Filip VAN MUYLEM
02/04/2014
---