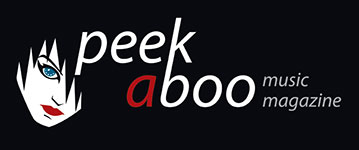 like this movie review
---
STUART BLUMBERG
Thanks For Sharing
Movie
Romantic
[63/100]

Paradiso
02/04/2014, Didier BECU
---
People who love stories about sex addicts can't complain these days if it comes to movies. We still remember the excellent, but heavy Shame and the funny (and brilliantas well) Don Jon. Now there's Thanks for Sharing joining the gang: a nice drama that floats between those two. The director is one Stuart Blumberg. This movie might be his debut as director, but he was also the writer of The Kids Are All Right from 2011 that got nominated for an Oscar. With such a title on your cv, it becomes easier to catch big names for your release. Unfortunately enough this movie never got its deserved attention though, and that's a pity.


Just like alcoholics do, sex addicts also gather in groups. Mike (Tim Robbins) can explain everything in a perfect way, but he's not able to help his own drug addicted son. Adam (Mark Ruffalo) is already "clean" for 5 years, but the old demons show up again when he falls in love with Phoebe (Gwyneth Paltrow). Plus, how do you tell your lover that you used to be a sex addict? Things are even getting worse with Neil (Josh Gad), this medic thinks it's a common thing to film with a camera what's happening underneath the skirt of his boss.


You never feel one moment that Thanks For Sharing is big cinema, but that's not a problem though. We even want to bet more than one beer that soon this movie will disappear in the great unknown, but that doesn't take away the fact that the result is much better than most of his Hollywood-contenders. Blumberg never forgets he's directing a Hollywood-movie, and you really feel that the forced happy end is undermining the end result. Nah good, at least the acting is more than decent. Nobody will be surprised that P!nk who makes her acting debut here is playing an oversexed bitch. In case you're wondering: she can act a little. Of course there is the indestructible Tim Robbins too.


Real sex addicts will probably recognize themselves more in Shame by Steve McQueen, but that doesn't mean that Thanks For Sharing isn't good though. Give it a change!
Didier BECU
02/04/2014
---
Liefhebbers van verhalen over seksverslaving werden de laatste maanden ruimschoots op hun wenken bediend in de filmwereld. Het loodzware Shame en het luchtige Don Jon liggen ons nog vers in het geheugen en nu heb je ook Thanks for Sharing: een tragikomedie die ergens tussen deze twee zweeft. De regisseur van dienst is niet meteen de eerste de beste. Thanks For Sharing is weliswaar het regiedebuut van Stuart Blumberg, maar hij verdiende eerder zijn pluimen als schrijver van The Kids Are All Right uit 2011 die voor een Oscar werd genomineerd. Met zo'n titel op je palmares is het natuurlijk heel wat gemakkelijker om enkele grote namen te strikken. De meest opvallende verschijning is wellicht die van de excentrieke zangeres P!nk die hier haar acteerdebuut maakt. De film brak uiteindelijk maar weinig potten, en dat is een heel klein beetje jammer.


Net zoals alcoholici dat doen, vergaderen ook seksverslaafden in zelfhulpgroepen. Mike (Tim Robbins) kan het wel allemaal goed uitleggen, zelf slaagt hij er niet in om zijn aan drugs verslaafde zoon op te vangen. Adam (Mark Ruffalo) is al vijf jaar van zijn verslaving verlost, maar als hij halsoverkop verliefd wordt op Phoebe (Gwyneth Paltrow) duiken de oude demonen opnieuw op. En tja, hoe vertel je je nieuwe geliefde dat je ooit aan seks verslaafd was en alles ving wat voor het grijpen lag? Met Neil (Josh Gad) is het nog erger gesteld, deze verpleger vindt het de normaalste zaak van de wereld dat hij met een verborgen videocamera onder de rok van zijn bazin gaat filmen.


Op geen enkel moment heb je het gevoel dat Thanks For Sharing grootse cinema is. We durven er zelfs meer dan één pintje op te verwedden dat dit werk vliegensvlug in de vergetelheid zal belanden, desalniettemin is deze prent beter dan de meeste Hollywoodiaanse tragikomedies. Blumberg kan het niet laten om het hele verhaal met een geforceerde happy end te beëindigen. Op zich is dat niet zo erg omdat dit minpunt ruimschoots wordt opgevangen door degelijke vertolkingen. Het zal wellicht niemand verbazen dat P!nk de rol van oversekste bitch vertolkt. Voor wie het zich zou afvragen: ze bewijst dat ze (een beetje) kan acteren. Natuurlijk is er ook nog de onverwoestbare Tim Robbins wiens carrière meer en meer in het slop raakt.


Echte seksverslaafden zullen zichzelf wellicht meer in Shame van Steve McQueen herkennen, dat betekent evenwel niet dat Thanks For Sharing geen leuke film zou zijn. Integendeel. Dankzij de knappe vertolkingen stijgt deze tragikomedie zelfs boven de middelmaat uit. Een kansje gunnen is dus de boodschap.
Didier BECU
02/04/2014
---
---