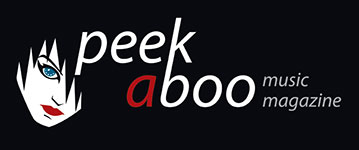 like this movie classics review
---
WALLACE WORSLEY
The hunchback of Notre Dame
Movie
•
Movie classics
Drama
[90/100]

Flicker Alley
01/04/2014, Didier BECU
---
Due to those gigantic CG-effects that dominate our theatres, it's for some hard to imagine: but you can also loose yourself in the world of silent movies, and this for both their visual and cinematographic aspects. One of the world's finest leaders in this genre is the American based label Flicker Alley. The last classic that's been added to their catalogue is The Hunchback Of Notre Dame by Wallace Worsley from 1923. This film adaption from Victor Hugo's novel was an extremely expensive job for Universal: 3 million dollars!


This silent movie has been originally released on nitrocellulose. As feared, almost all versions are these days destroyed. The restored version that's been featured on this Blu-ray is a 16mm-print from 1926, simply because no 35mm-version has survived the test of time. The whole film has been digitally restored and connoisseurs consider this version as being the best. Also included is a score by Donald Hunsberger that is conducted by Robert Israel.


The script from the bell ringer of the Notre Dame or Quasimodo is more than known. Even if the makers put a lot of attention to the touching story, you better watch this movie for its (phenomenal) cinematographic innovations, even if the performance by Lon Chaney is indestructible, and that even after 90 years.


The story is set in Paris from the 15th century. Quasimodo (Lon Chaney) lives in the famous cathedral under the surveillance of Jehan Frollo (Brandon Hurst). Jehan commands the hunchback to kidnap the gipsy Esméralda (Patsy Ruth Miller), but this plan fails because the woman is saved by officer Phoebus (Norman Kerry). The poor Quasimodo has just be crowned as the king of fools, but got later tortured with a whip on the public place. Esmerelda is condemned to death as the folks accuse her of murdering Phoebus, while it was actually Jehan who committed the crime. Quasimodo saves the beauty and runs with her inside the cathedral.


It has to be said that money didn't matter when making this production, a fine example is the fact the whole Notre Dame has been rebuilt. Because of the old images, it's not always easy to see the beauty of these details but of course you can always use your pause button to see how precisely those pioneers of cinema made their work.


The Hunchback Of Notre Dame is also often considered as a movie for the common people. Just like other directors, Worsley also played with the game of shadows, but this fairy tale is miles away from the expressionistic works from German masters. Worsley absolutely wanted to touch the public with his classic version that evokes the usual tear and laughter. That's perhaps the reason why this classic doesn't impress us as much as say works from Lang and Murnau. But as told before, you watch The Hunchback Of Notre Dame because of the love for cinema. I guess it's true that it won't be easy to convince an audience to watch a silent movie in 2014, but someone has to try.


Those who like silent movies definitely will find their way to this release that features lots of extra's: an audio commentary by Michael F. Blake, rare footages from Chaney, the short movie Alas And Alack from 1915 in where Chaney also played a hunchback and a HD Photo gallery that features more than 100 pictures.


The Hunchback Of Notre Dame from 1923 is now out on Blu-ray on Flicker Alley.
Didier BECU
01/04/2014
---
Wegens de gigantische CG-effecten die vandaag de bioscoopzalen overmeesteren kunnen we het ons misschien moeilijk voorstellen, toch kan je je ook aan stomme films vergapen en dit voor zowel het cinematografische als het visuele aspect. Een van 's werelds beste labels op dat vlak vind je in Amerika: Flicker Alley. De laatste klassieker die hun catalogus siert is de in 1923 verschenen The Hunchback Of Notre Dame van Wallace Worsley. De verfilming van het beroemde Victor Hugo was voor Universal destijds een peperdure klus: 3 miljoen dollar!


Deze stomme film werd op nitrocellulose uitgebracht. Zoals te vrezen viel raakten bijna alle versies onbruikbaar. De uitgave die je op deze uitgave terugvindt is de master van de 16mm-print uit 1926, want geen enkele 35mm-versie heeft de tand des tijds overleefd. De gehele prent werd digitaal gerestaureerd en wordt momenteel door heel wat kenners als de beste versie aanzien. Er is ook een score van Donald Hunsberger aanwezig die door Robert Israel wordt uitgevoerd.


Het verhaal van de klokkenluider van de Notre Dame ofwel Quasimodo is ondertussen meer dan bekend. Ofschoon de makers heel wat aandacht schonken aan het verhaal, moet je deze film vandaag vooral wegens zijn filmvondsten bekijken, ook al blijft de rol van Lon Chaney negentig jaar na datum nog steeds indrukwekkend om te zien.


Alles speelt zich af in het Parijs van de 15e eeuw. Quasimodo (Lon Chaney) leeft onder het toezicht van Jehan Frollo (Brandon Hurst) in de kathedraal. Jehan beveelt de bultenaar om de zigeunerin Esméralda (Patsy Ruth Miller) te ontvoeren. Het plannetje mislukt omdat de vrouw door officier Phoebus (Norman Kerry) wordt gered. De arme Quasimodo die eerder tot koning der narren werd gekroond, wordt nu publiekelijk op het plein gegeseld. De arme Esmerelda wordt later ter dood veroordeeld. Zij wordt namelijk ten onrechte van moord op Phoebus beschuldigd, terwijl de echte dader Jehan is. Quasimodo weet de mooie vrouw van de galg te redden en rent met zijn droomvrouw de kathedraal binnen.


Er werd niet op een dollar minder of meer gekeken tijdens de opnames, zo werd bijv. de hele Notre Dame nagebouwd. Wegens de oude opnames is het niet altijd even gemakkelijk om de details te zien, maar een klik op de stoptoets toont ons hoe precies en gedetailleerd de pioniers van de cinema te werk gingen.


The Hunchback Of Notre Dame wordt ook vaak als een film voor het gewone volk gezien. Net zoals alle andere regisseurs dat deden, speelt Worsley ook wel met het schaduwspel, desalniettemin staat deze romantische sprookjesfilm mijlenver van de expressionistische werken die door de Duitse grootmeesters waren bedacht. Worsley mikte duidelijk op de emoties waardoor deze Hugo-verfilming voor de klassieke lach en traan zorgt. Dat is misschien de reden waarom dit werk vandaag minder imponerend oogt dan bijv. de films van Lang en Murnau. Maar goed, zo'n film bekijk je natuurlijk wegens zijn charme en cinematografische meerwaarde, en niet zozeer om zijn verhaal. Zoals dat bij alle stomme films het geval is, zal het niet eenvoudig zijn om anno 2014 de meeste kijkers over de streep te trekken om hun een stomme film te doen ontdekken. We kunnen maar proberen, niet waar?


Wie dat geen probleem vindt, zal zonder meer zijn gading vinden met deze knappe Blu-ray die is vergezeld van heel wat extra's. Er is de audiocommentaar van kenner Michael F. Blake, zeldzame opnames van Chaney, de in 1915 verschenen kortfilm Alas And Alack waarin Chaney al eens een bultenaar speelde en een HD fotogalerij met daarop meer dan 100 foto's.


The Hunchback Of Notre Dame uit 1923 is nu op Blu-ray verkrijgbaar via Flicker Alley.
Didier BECU
01/04/2014
---
---