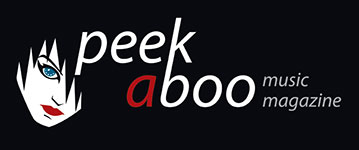 like this cd review
---
SOFT METALS
Lenses
Music
•
CD
Analogue Synth
•
Electro
•
IDM (Intelligent Dance Music)
•
Synth Wave
[94/100]

Captured Tracks
01/04/2014, Pascal VERLOOVE
---
When listening to an album, or songs individually, you can always wonder what would be the best moment, the best place, and who would be the best people to enjoy the music with you.
That could be at a fashion party in New-York, in a club in Berlin, in your sofa enjoying a good cocktail with friends, or all alone with your iPod, walking in the forest at night (the best people, in this case, just being … nobody).
The electronic music universe is especially good to play that game, as synthesizers and similar machines allow the creators to "easily" switch from one mood to another, from one song to another, or even inside a song. Yes, this is something you can also do with drums, bass & guitar … but it will not illustrate this review, obviously.
Lenses, Soft Metal's second album, is actually a perfect example of that variety of ambiances a group can build on just one album. Soft Metals are Patricia Hall and Ian Hicks, an electronic duo that recently moved from Portland to Los Angeles and who, very clearly, both enjoy experimenting many things on many machines. However, experimenting should not let you think they not produce experimental music. All songs are, in the end, extremely well-constructed and will lead you to the place the duo wanted you to go. And when thinking of the "best moment" to listen to this album, the answer will most probably be "at night".
And although Patrcia's sweet, sensual voice is essential to build the emotion on some tracks (just listen to the thrilling When I Look Into Your Eyes and you will understand), they also produce intense instrumentals that do not need any lyrics to become masterpieces. The perfect examples are Hourglass and it's early eighties soundscape, that can remind us of some of the best of Kraftwerk, or the bewitching Interobserver, that closes the album, embarking you on a galactic voyage.
Interobserver is already, by far, the longest track of the album (nearly eight minutes) but you feel you could just let it develop for another half hour or more, looking at the stars in the endless outer space. But all the best things have to end, at some point.
The opening track, that gave its name to the album, on the other hand, shows some shoegazing reminiscence, whereas some of the others songs like Tell Me or the jubilant In the Air make you inevitably want to dance, on something much more constructed than what most clubs probably play all night long. In the Air actually reminded me of GusGus and this very special Reykjavík sound that succeeds in making dance music sound clever. As a matter of fact, GusGus describe themselves as "techno soul" which sounds like an interesting combination that could apply to Soft Metals.
In just eight tracks you will have gone through a complete night trip, with Ian and Patricia, heavily laden with emotions, from the dance floor to the chill-out (what exactly can bring you On A Cloud ?) and you will obviously end up the journey dreaming. And when it's over ? You just play it again …
Soft Metals are currently working on their third album, which, according to them will have a different mood. Measuring the evolution from their self-titled first album to Lenses you can only be thrilled and eagerly waiting for the new material. And if that is not enough and you cannot wait, you can always get a bit more of Lenses with the remix album that they just released.
Pascal VERLOOVE
01/04/2014
---