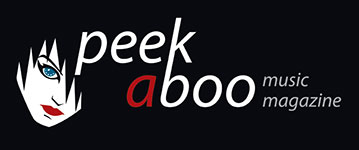 like this movie review
---
ALBERT DUPONTEL
9 Mois Ferme
Movie
Comedy
[60/100]

LumiŤre
28/03/2014, Didier BECU
---
I recently helped a student filling out a questionnaire about my movie experiences. One of the questions was why I was watching film and among the answer there was one that says: "Because I wanna laugh!" I thought this was a rather strange form of spending your life in front of the silver screen, but some day later when I was putting 9 Mois Ferme in our DVD-player, and yes…I couldn't help thinking about that. Indeed, these type of movies are made for this!


Outside France the movie is unknown, but in the land of the Eiffel Tower the picture was nominated for 6 Césars including: Best Film, Best Scenario, Best Actress (Sandrine Kiberlain) and Best Actor (Albert Dupontel). In fact it was Albert who was directing the movie, an actor who is over here known for his role in the highly controversial Irréversible, but 9 Mois Ferme is something total different though. Since the very overrated Intouchables broke all records, France seems to be devoted to make a funny feelgood movie every week. 9 Mois Ferme is one of them. Sometimes funny, but also a bit annoying in the end.


Ariane (Sandrine Kiberlain) is a woman without any feelings. The female judge works 15 hours per day and she's all alone. That's her wish as in the end men are just cowards who run away. At New Year's Eve everything is going wrong. She drinks a glass and gets so drunk that the morning after she can't remember a thing. And yet, she does a lot as some weeks later she seems to be pregnant. Arizane is in desperate search of the father and all tracks lead to criminal Bob Nolan (Albert Dupontel): a killer who eats the eye balls from his victim.


Indeed the script of a very bad B-movie, but it's better as you expect. You can even say that the first half hour is quite hilarious, but that's mainly the merits of Sandrine Kiberlain's acting. The rest of the cast is doing less, especially Dupontel who is overacting too much. Those who watch well will even see Terry Gilliam in a cameo.

9 Mois Ferme is a nice French attempt to make your life better. And yes, just like we told: made to make you smile.

The comedy is out on DVD on Lumière.
Didier BECU
28/03/2014
---
Onlangs hielp ik een student door voor hem een enquête over mijn filmgedrag in te vullen. Een van de vragen luidde waarom ik graag naar films kijk. Tussen de antwoorden stond: "omdat ik graag lach". Ik vond het al bij al een nogal vreemde suggestie, maar kijk: twee dagen later ligt 9 Mois Ferme in de dvd-lader en meteen flitst het idee door mijn hoofd dat mensen wellicht dit soort prenten bekijken om eens flink te schuddebuiken.

Bij ons kent geen kat deze Franse komedie, maar in thuisland Frankrijk werd hij maar liefst voor 6 Césars genomineerd waaronder: Beste Film, Beste Scenario, Beste Actrice (Sandrine Kiberlain) en Beste Acteur (Albert Dupontel). Het is trouwens die laatste die ook de regie op zich nam. Ook al is de acteur vooral bekend van zijn rol in de schandaalfilm Irréversible, tapt hij met 9 Mois Ferme toch uit een heel ander vaatje. Frankrijk maakt sinds het fel overschatte Intouchables komische feelgoodfilms aan de lopende band en 9 Mois Ferme is daar eentje van. Soms leuk, maar op het einde toe toch ook een beetje irritant.


Ariane (Sandrine Kiberlain) is een vrouw zonder gevoelens. Deze onderzoeksrechter werkt vijftien uur per dag en is helemaal alleen. Een man in haar leven hoeft niet, het zijn toch allemaal lafaards die weglopen. Op oudejaarsavond loopt het echter mis. De ijskoude vrouw laat zich verleiden tot een drankje en wordt pardoes stomdronken. De dag nadien herinnert ze zich niks meer van het feestje. Nochtans heeft ze daar het en ander mispeuterd, want enkele maanden later blijkt de vrouw zwanger te zijn. De ontredderde vrouw gaat op onderzoek uit. Wie zou de vader kunnen zijn? Alle sporen leiden naar Bob Nolan (Albert Dupontel), een moordenaar die de oogballen van zijn slachtoffers opeet.


Tja, het scenario zou inderdaad niet misstaan op één andere Nacht Van De Wansmaak, gelukkig is het resultaat minder erg dan je zou verwachten. Integendeel, het eerste halfuurtje is zelfs ronduit hilarisch en dat valt hoofdzakelijk te danken aan de knappe vertolking van ijskonijn Sandrine Kiberlain. De rest van de cast doet het wat minder, vooral Dupontel durft zich bezondigen aan overacting. Wie goed oplet kan een leuke cameo van Terry Gilliam zien.


Deze komedie is een onderhoudend Frans niemendalletje die je de dag nadien bent vergeten, maar zoals we hebben gezegd in het begin: soms dient film louter om eens de lachspieren te masseren, niet?

9 Mois Ferme is nu uit op dvd op Lumière.
Didier BECU
28/03/2014
---
---