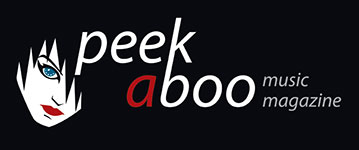 like this cd review
---
TRAFFIC A.M.
A Beautiful Sight
Music
•
CD
Gothic
•
New wave
[92/100]

Plastic Frog Records
23/05/2011, Didier BECU
---
We keep on wondering if a record can be more black than this one, where everything starts with the cover. The title "A beautiful sight" might be hopeful but still the sole colour that gets its entrance to here is the one from the death. It's that sound you can hear in the music that's being created by this new German duo that got fronted by Michael Kissing and Stefan Gonser.
From the very first track "Ocean on the screen" we hear the sound of those lovely staccato guitars which brings us back to a time where once Clan Of Xymox gave us the mighty "Medusa". Even if some tracks like "Waiting" contain a sort of electronic cold-wave feel from modern bands like say, Echo West.
Still, it's the eighties that rule their sound and cynical readers might think that this is the kind of the band that keeps on repeating the echoes from the past.
Well, the influences are there and you don't have to be some genius to discover that bands like The Sound, Bauhaus or even Death In June are part of their record collection, but they do something very original and contemporary with these sounds.
Not modern in the sense that this is just another bloody White Lies-copy. Thank God! No they aren't, as Traffic A.M. are the kind of band who respect the sound from the past but gift this with very catchy songs that stick in the head.
So yes, with Traffic A.M. the cult label Plastic Frog Records has once again, a band under its wing that can make them proud.
Everyone who is in love with the authentic wavesound from the 80's (we know every Peek-A-Boo reader is) should check out this band. Their name: Traffic A.M. !!!
Didier BECU
23/05/2011
---
Zwarter dan zwart kan niet bij deze release waarbij alles reeds bij het hoesje begint. Ook al mag hun cd de hoopgevende titel "A beautiful sight" bevatten, toch is de enige kleur die men hier toegang verleent deze van de dood. Een boodschap die zich ook laat muzikaal laat vertalen door dit nieuwe Duitse duo dat gevormd is uit Michael Kissing en Stefan Gonser.
Vanaf de eerste track "Ocean on the screen" worden er geen doekjes omgewonden dat het soort muziek je hier te horen krijgen deze is van de staccato gitaren die je sowieso terugbrengen naar een tijdperk waar ene Clan Of Xymox hun "Medusa" op de mensheid losliet.
Zo'n groepje dus dat de jaren '80 blijft herkauwen, vraagt een cynische lezer zich af? Ja en neen, je hoort duidelijk dat de platencollectie van deze twee uit bands als The Sound, Bauhaus of zelfs Death In June bestaan maar toch doen ze er iets moderns mee.
Niet modern in de zin dat we hier tot vervelenstoe nog maar een White Lies-kopietje te horen krijgen, maar wel modern doordat dit mensen zijn die overduidelijk hun respect tonen voor het donkere wave geluid van het verleden en er toch hun eigen dingen met weten te doen.
En jawel, met Traffic A.M. heeft het prachtige cultlabel Plastic Frog Records alweer een waveband onder hun vleugels om u tegen te zeggen.
Indien u verliefd bent op authentieke wave uit de jaren '80 (en een Peek-A-Boo lezer is dat!) dan zouden we toch eens naar deze Traffic A.M. luisteren moesten we van u zijn.
Didier BECU
23/05/2011
---