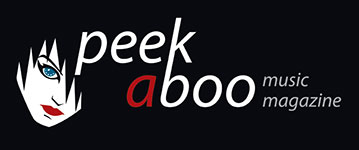 like this cd review
---
VARIOUS ARTISTS
Cryopack
Music
•
CD
Cold Wave
•
Experimental
•
Industrial
•
Post Punk
[74/100]

Infrastition
26/05/2011, Didier PIETERS
---
Nostalgia in a Gold Jiffy Bag , limited to less than 500 copies.
What's inside this gorgeous package, released on the French Infrastition label?
A button, a booklet and 4 cd's containing material released on 4 cassettes between 1980 and 1986 on the K7 label Cryogénisation Report. In addition there is also some extra material of Pour L'Exemple: 4 tracks from the "Untitled" vinyl (1988) and from 1992 the complete "E Pericoloso" cassette.
The Jiffy Bag refers to the tape swapping culture of the eighties and nineties. Simply downloading all the music you liked, wasn't an option to be considered those days!
The cd's:
CRY 00_GUERRE FROIDE _CICATRICE _1980
CRY 001_GEGENACHT _AT HOME ! _1984
CRY 002_GUERRE FROIDE _ARCHIVES _1985
CRY 003_POUR L'EXEMPLE _UNTITLED _1986 & 1988, _E PERICOLOSO _1992
Guerre Froide, Gegenacht and Pour L'Exemple from the north of France (Amiens and Lille) have one thing in common: singer Yves Roger (a.k.a. Yvy Schrapnel in Gegenacht).
What to expect? Cold Wave (Guerre Froide), industrial and experimental music (Gegenacht) and punk/post-punk (Pour L'Exemple). Busy Guy, that Roger.
Personally, I prefer Guerre Froide, probably the band with the most accessible and melodic material. Their sound is determined by dark synths, sharp guitars and an ice-cold voice. You may compare with NEVA (FR), The Neon Judgement and especially Siglo XX.
Best songs on "Cicatrice"? The poetic intro, "Berlin 81" and "Remorquage". On "Archives" my attention was caught by "Eva (Berlin 81)" and "La Chanson D'Ian", especially by the demo-version: listen to that superb guitar that plows through the song (your soul) and that very sad voice: bonjour tristesse!
Guerre Froide is now active again and recently released a fine new album, "Abrutir Les Masses" (2010).
I can be a lot shorter about the ferocious post-punk of Pour L'Exemple. I like their sound BUT there aren't enough good songs here (in total 22) and not one highlight.
At its best Gegenacht can be quite interesting and intense. Sadly enough there is also some very boring and irritating stuff here. Some of the worst songs go on for more than 9 minutes. But sometimes you can hear echoes of early Joy Division/Warsaw and Neubauten. Good experimental music without concessions? Judge it for yourself!
Warning! Don't expect superior audio quality. You get the typical audiocassette sound on these cd's. This doesn't bother me at all but "modern ears" may dislike this.
You can buy "Cryopack" at Wool-E-Shop and people that can't get enough of this kind of stuff, I can also recommend the recent compilation "Koude Golven" and the sublime album "Fausse Conscience" of NEVA.
Didier PIETERS
26/05/2011
---
Nostalgie in een Jiffy-enveloppe, gelimiteerd tot minder dan 500 exemplaren.
Wat zit er in dit fraaie pack, uitgebracht op het Franse Infrastition label en verwijzend naar de tape-ruil cultuur van de jaren '80 en '90, toen er van internet en downloaden nog geen sprake was?
Een button, een boekje en verzameld op 4 cd's: 4 cassettes, uitgebracht tussen 1980 en 1986 op het K7 label Cryogénisation Report en als toetje van Pour L'Exemple ook nog 4 nummers verschenen op vinyl in 1988 en de cassette "E Pericoloso".
CRY 00_GUERRE FROIDE _CICATRICE _1980
CRY 001_GEGENACHT _AT HOME ! _1984
CRY 002_GUERRE FROIDE _ARCHIVES _1985
CRY 003_POUR L'EXEMPLE _UNTITLED _1986 en 1988, _E PERICOLOSO _1992
Het gaat hier om drie Noord-Franse groepen (Amiens, Rijsel) die één ding gemeen hebben: zanger Yves Roger (bij Gegenacht onder het pseudoniem Yvy Schrapnel).
Naast cold wave (Guerre Froide) mag je ook industrial / experimentele muziek (Gegenacht) en punk/post-punk (Pour L'Exemple) verwachten. Een bezig bijtje, die Roger, en niet van één markt thuis.
Mijn persoonlijke voorkeur gaat uit naar Guerre Froide, vermoedelijk ook de groep met het meest toegankelijke en melodieuze materiaal. Sombere synths, ijle gitaren en onderkoelde zang bepalen het geluid van deze band. Vergelijken met Neva (FR), The Neon Judgement en vooral Siglo XX mag hier zeker.
Beste songs op "Cicatrice"? De poëtische intro, "Berlin 81" en "Remorquage". Op "Archives" val ik vooral voor "Eva (Berlin 81)" en "La Chanson D'Ian", ook of zelfs vooral voor de demoversie: dat schitterende gitaartje dat door de song ploegt, die droeve stem, subliem! Vrolijk wordt je hier niet van, zeker niet als je ook echt gaat luisteren naar de teksten. Maar voor wie de "tristesse" wil omarmen is dit bij momenten fantastisch spul!
Guerre Froide is overigens terug bezig en bracht recent nog een goede nieuwe cd uit: "Abrutir Les Masses" (2010).
Over de brute post-punk van Pour L'Exemple kan ik spijtig genoeg een pak korter zijn: een sound waar ik wel van hou maar te weinig goede songs (in totaal 22) en geen hoogtepunten hier.
Gegenacht is op zijn beste momenten interessant en intens te noemen, maar soms ook bijzonder saai en irritant. Je hoort af en toe echo's van vroege Joy Division/Warsaw. Ook Neubauten loert hier en daar om de hoek. Soms veel geschreeuw, occasionele blazers en enkele veel te lange nummers (meer dan 9 minuten alstublieft). Goede experimentele muziek zonder concessies? Oordeelt u vooral zelf!
Waarschuwing! Verwacht op geen van de 4 cd's een goede audiokwaliteit. Je krijgt hier dat typische tape-geluid van 30 jaar geleden geserveerd. Voor mij één van de charmes van dit pack maar moderne oren zullen zich misschien wat ergeren.
Dit leuke hebbeding is nu te koop bij de betere platensmurf en voor wie maar niet genoeg kan krijgen van dit soort spul is ook de recente compilatie "Koude Golven" een absolute aanrader. Nog één tip om mee af te sluiten: "Fausse Conscience" van NEVA!
Didier PIETERS
26/05/2011
---