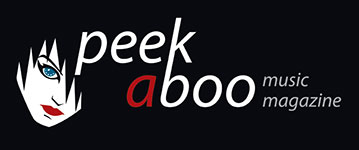 like this vinyl review
---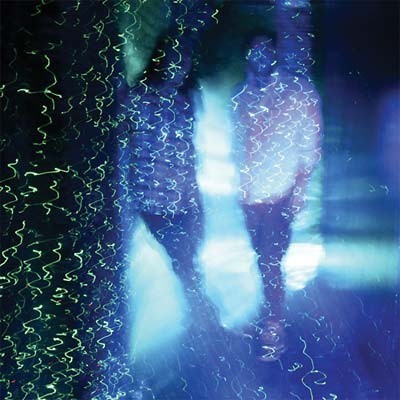 MIST
House
Music
•
Vinyl
Ambient
•
Electronics
[72/100]

01/06/2011, Ward DE PRINS
---
Mist, a duo from Ohio presents its second full-length album (2LP), House in which Sam Goldberg & John Elliot produce relatively accessible instrumental electronic music.
Right from the start you get an nervous electronic composition which has a very full sound through many layers and many peripheral sounds. I call it nervous because of the fairly rapid repetitive nature, but certainly not in a negative way. It is the same nervousness that Philip Glass creates within the film / soundtrack Powaqqatsi. A sound collage that grips and shakes you thoroughly and, like Powaqqatsi, makes you think about the outrageous poverty and unfairness in this world, living in continuous transition. This "House" sounds to me like the 2011 upgrade of the soundtrack. Not classic, but tinged with full electronics.
The full slow synth sounds create a nice full soundscape, but keep you alert and captivated by the rapid pace of basic and haunting tones.
Not until the fourth song, "Daydream" are these rapid tones omitted and an almost bombastic synth sound fills the room and you really get the chance to dream away with the music.
During"Dead Occasion / Ovary Stunts" eighties synth tunes are similarly overlaid with an abundance of low noise electronics to create that full timbre that Mist creates throughout the album. But halfway through this track, the ensemble switches back to the same intensity or nervousness that also features the first songs.
With Mist you may dream away, drown in thought, but every few minutes they'll spontaneously draw your attention back to their creations. Is that' not what it is all about?
A beautiful album but I ask myself what this music would do to you if you did not have enough imagination? Does it become just a typical dreamy instrumental album? I suspect not, and it is only meant for people who like to broaden their minds thoroughly, with or without additional tools...
Ward DE PRINS
01/06/2011
---
Mist, een duo uit Ohio brengt met House zijn tweede full-length album (2LP) uit. Sam Goldberg & John Elliot brengen met Mist relatief toegankelijke instrumentale elektronische muziek.
Vanaf de eerste seconde krijg je een nerveuze elektronica compositie die door de vele lagen en vele randgeluiden een ontzettend vol karakter krijgt. Ik noem het nerveus omwille van het vrij snelle repetitieve karakter, maar bedoel het zeker niet negatief. Het is dezelfde nervositeit die Philip Glass bij me oproept bij de film/soundtrack van Powaqqatsi. Een geluidscollage die je vastgrijpt en door elkaar schudt en, in het geval van Powaqqatsi, je doet nadenken over de waanzinnige armoede en oneerlijkheid in deze wereld, een leven in continue transformatie. Deze "House" klinkt voor mij als de 2011 upgrade van die soundtrack. Niet klassiek getint maar met volle elektronica.
De volle trage synthesizergeluiden creëren dat mooie volle klanklandschap, en de songs houden je bevangen en alert door het snelle en opdwepende tempo van de basistonen.
Pas tijdens het vierde nummer, "Daydream", wordt deze snelle begeleiding achterwege gelaten en mag een haast bombastisch synthesizergeluid de kamer vullen en krijg je de kans echt weg te dromen bij deze muziek.
Zo ook tijdens "Dead Occasion / Ovary Stunts" waar een jaren tachtig synth deuntje met een overvloed aan lagen elektronica en geluiden wordt overdekt om zo terug die volle klankkleur te krijgen die Mist op dit hele album creëert. Maar halverwege dit nummer schakelt het gezelschap over naar eenzelfde intensiteit of nervositeit die ook de eerste nummers kenmerken.
Bij mist mag je wegdromen, wegzinken in gedachten, maar elke zoveel minuten vestigen hun creaties spontaan terug je focus op hun muziek. En daar draait het toch om nietwaar?
Mooie creatie maar ik stel me de vraag wat deze muziek je nog doet als je geen of onvoldoende eigen verbeelding hebt? Wordt het dan een doorsnee dreamy instrumental plaatje? Allicht is mijn vraagstelling fout en is het enkel bedoeld voor mensen die graag en goed hun geest kunnen/willen verruimen, al dan niet met hulpmiddelen…
Ward DE PRINS
01/06/2011
---