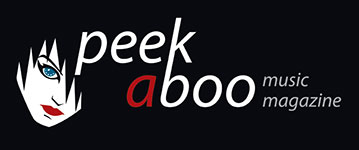 like this concert review
---
COMBAT VOICE
Mons, The Dark Cat

30/05/2011

The return of great Belgian EBM
Concert
[3/100]
29/05/2011, Didier BECU
---
Belgium is a unique country. We know that we reached the famous book of records by being the country that exists the longest without having a government but this indifference seems to reflect itself into its inhabitants, and sadder still: even music fans seems to be affected by the disease. Not that the French-speaking music lovers want to shoot their Dutch soul mates but however small this country might be, there seems to be no cultural exchange at all.
Apart from the fact that Peek-A-Boo sees music as a universal item, one of the main reasons it got founded was to crash those silly language barriers.
The Dark Cat-venue was opened by music freaks in Mons a year ago. You can spot gigs from the dark scene there regularly and tonight it was time for Combat Voice, a new EBM-project created by Richard G. and Bernard F.
The band is new but those two members have long histories. Richard was involved in Combat Noise and Simplicity and has worked on remixes from several bands, including Void Kampf. Bernard of course is the frontman of Mono Electronic Destiny, a band that opened for Nitzer Ebb in Antwerp a few weeks ago.
Yesterday was a very special day for this duo as this free gig was organised to launch their debut album "The last flow" which is available now at Wool-E-Shop and all other good record shops.
It seems like Bernard and Richard already have a loyal following as the venue was packed. It was fantastic for EBM-fans to see that this type of music still moves people, and even better – it was live on stage! The duo likes to describe their music as cold EBM. And whilst the term may sounds quite silly, it does make sense.
As Richard is playing his keyboard, Bernard moves like a snake charmer, slowly letting ou all his demons. We'd thought the energy of early Front 242 and the atmosphere that makes The Klinik so outstanding. Even if "Body Generation" was quite similar to (ha!) Nitzer Ebb.
Even if all the tracks were new to us, songs like "The devil way", "Illusion" or their own anthem "The Combat Voice" had the strength of real classics.
After an hour the fun was over but at the public's insistence, they came back for 2 encores, including a great cover of Fad Gadget's "Lady shave".
Yesterday Combat Voice made Mons feel like it was 1985 again. Not because their sound is dated but it felt like if we were back in the days in where Belgium spread his EBM-wings for its very first time. Brilliant job guys!
Didier BECU
29/05/2011
---