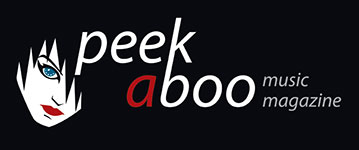 like this cd review
---
MESH
Automation Baby
Music
•
CD
Electro Rock
•
Synth Pop / Electro Pop
[94/100]

Dependent
01/03/2013, Filip VAN MUYLEM
---
After a few sessions I can say this album is a major hit! It has the energy, it feels sad when needed, angry when needed... It all feels so true and to conclude this intro: sounds like we all would love that the new Depeche Mode would sound like! I know from the first time I saw Mesh on stage that some people were saying it was a Depeche Mode rip-off, but the rip-off nowadays sounds better than the original... So no more words are needed!
Just Leave Us Alone is a good starter: the sound is fresh and powerful (some part of the pumping beats reminds me a bit of VNV Nation). This song can surely make it on the dancefloor! Take For Granted has a lot of potential. The beats go well with the angry voice, the synths fit well, too and I love the little break down halfway to start again and get to a higher level. The end is quite spectacular!
Starting with a more Europop sound and even a possible Eurosong contest candidate is You Want What's Owed To You and I love the vibe! The voice takes over my mind and the beats my feet and I love the lyrics! Angryness heads on with Automation Baby. Feel the fire, the energy, full throttle!
After this there is a little break with AB Incidental N°.1. Still wondering why a break after being so energetic? This Is The Time is really a good kicktime song. I loved it and it could turn out to be an anthem or a classic Mesh song that will be in our memories for long time! It is followed by a soft ballad The Way I Feel and that is a nice surprise.
Adjust Your Set is also a bit slower and more cooled down, less anger and aggression: more angels, excuses and sweetness. Born To Lie picks up the energy and goes on as on a speeder with pumping beats. Followed by a short instrumental and some new energy on Flawless. Love the breaks and the fighting style, my God what a great song! Hard to stay quiet on this one and I feel there are some real good livevibes in it, I'm already thinking about this song on stage...
Never Meet Your Heroes could be a true phrase and is a nice song. Another nice ballad is You Could Not See This Coming in the typical Mesh style.
A must have and to end in the same style: we can for sure kick the people who still say that Mesh is a Depeche Mode clone! Mesh is simply Mesh!... and Mesh is after this album for sure delivering already one of the best albums of this year!
Filip VAN MUYLEM
01/03/2013
---