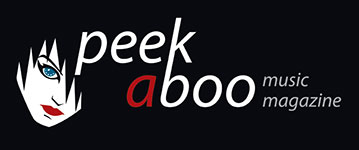 like this article review
---
GUIDO BELCANTO
Van troubadour tot vlaggenschip van de Nederlandstalige muziek
Article
Folk / Ethnic / Tribal
•
Pop
•
Singer Songwriter
02/03/2013, Peter DOLPHEN
---
Guido Belcanto, known by name and fame, but for a long time he was seen as a ratbag within the Dutch music industry. "Too weird" according to the general public opinion, what can you do with a pirate or a transvestite on stage? A long-haired weirdo who pedals his own bicycle-race on a retro bike?
But hey!, thanks to a kind of stubborn assiduity of the artist, our small Flanders finally has kneeled for this charming singer. The Radio 1-hit Toverdrank (a duet with An Pierlé) will have something to do with it, although the whole last cd Een Man Als Ik is filled with genius touches. But hasn't it always been like that?
Listen to old work like Op De Pechstrook Van Het Leven, Aanbid Me Dan, Kom Mee Naar Boven, Plastic Rozen Verwelken Niet, Vlammetjes or the instrumental Balzaal Der Gebroken Harten.
You will notice that this genius has been there for years. A genius that has been through a great transformation... The track Half Man En Half Vrouw (an adaptation of Nick Lowe's Half A Boy And Half A Man) was literally his personal song: stuck between two sexes, a yoke he has thrown off and generated a liberating effect, not in the least for the public opinion...
With his last cd, Belcanto has been touring for a while now and he still splashes around throughout the Flanders fields. A tour that brings him to very varied venues. Large ones like the Brielpoort in Deinze or on open-air festivals like the Paulusfeesten. But more important: also some intimate concerts with a 'small' band.
And luckily, a small and intimate concert like that is organized in Café Bizarre in Dentergem on May 4th 2013. For those who check the calendar of the website of Belcanto: only 2 of those are planned this year!
Peter DOLPHEN
02/03/2013
---
Guido Belcanto: iedereen kent de naam en de faam, maar hij werd lange tijd aanzien als een buitenbeentje in de Nederlandstalige muziek. "Te raar" vonden de meesten hem, want wat moet je met een piraat of travestiet op een podium? Een langharige rare snuiter die op een retro-fiets zijn eigen wielerwedstrijd rijdt?
Maar kijk, dankzij een soort koppige volharding van deze artiest is ons Vlaanderenland eindelijk algemeen gezwicht voor deze charmante zanger (niet te verwarren met charmezanger!). De Radio 1-hit Toverdrank (een duet met An Pierlé) zal er wel voor iets tussen zitten, al staat de laatste cd Een Man Als Ik Vol van geniale vondsten. Maar is dat ooit anders geweest? Volgens mij niet. Aanhoor gerust als voorbeeld ouder werk als Op De Pechstrook Van Het Leven, Aanbid Me Dan, Kom Mee Naar Boven, Plastic Rozen Verwelken Niet, Vlammetjes of het instrumentale Balzaal Der Gebroken Harten.
U zult merken dat u reeds jaren een genie aan u hebt laten voorbij gaan. Een genie dat de laatste jaren een transformatie heeft doorgaan. Het nummer Half Man En Half Vrouw (een bewerking van Nick Lowe's Half A Boy And Half A Man) was lange tijd letterlijk zijn lijflied: vast tussen de twee geslachten, een juk dat ergens onderweg werd afgeworpen en duidelijk een bevrijdend effect heeft gehad, niet op zijn minst op de 'publieke' opinie...
Met zijn laatste cd is Belcanto reeds een tijdje op tournee en kabbelt hij rustig verder doorheen het Vlaamse land. Een tournee die hem op de meest verschillende plaatsen brengt. Grote concertzalen als de Brielpoort in Deinze of openluchtfestivalletjes als de Paulusfeesten. Maar vooral ook een aantal intiemere concerten met een 'kleine' bezetting. En laat nu net zo'n intiem concert plaatsvinden in Café Bizarre in Dentergem op 4 mei 2013. Voor wie de kalender bekijkt op zijn website: er zijn in 2013 slechts 2 'intieme' concerten gepland!
Peter DOLPHEN
02/03/2013
---