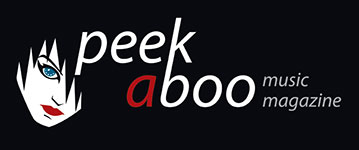 like this cd review
---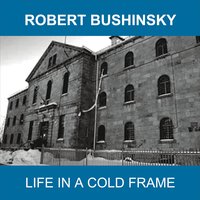 ROBERT BUSHINSKY
Life In A Cold Frame
Music
•
CD
Electro Rock
•
Synth Pop / Electro Pop
[72/100]

Self-released
08/12/2016, Wim GUILLEMYN
---
Bushinsky calls his last release Life in a Cold Frame. It could be the title of an album by Peter Gabriel. And yes, the music refers to the young Peter Gabriel, Gary Numan and The Fixx. The keyboards and synthesizers evoke an 80's feel, although it's quite original. It isn't really singing, it's more like talking.
As mentioned, the keyboard patterns are great. The bass is not limited to the main chords and rhythms, and therefore it is an extra value. Just listen to the short instrumental song that opens the album: So Cold in Saint-Apollinaire, and you know what I'm referring to.The Year That Never Ends is a song with a good rhythm and a catchy chorus. A mix of guitars, synths and the distinctive voice of Bushinsky. On some songs, the vocals have a disturbing effect. Lady Bitter for example is a good song, but the spoken vocals kind of spoil the beauty of it.
Falling Into The White contains electro and gothic elements and is once again well done. Reasons That Has Nothing To Do With You has a fine spherical intro. The throbbing bass makes the track quite enjoyable. The lyrics make sense. Excommunicated begins as EBM and then proceeds as a regular song.
On A Mile in These Shoes, we hear some piano. A simple song that works. Life in A Cold Frame contains some great guitar playing by Masashi Nakamura. The album ends as it began: with an instrumental.
Synths that evoke an 80's feel and clever songs, but vocals that can be improved, that's Life In A Cold Frame in a nutshell.
Wim GUILLEMYN
08/12/2016
---
Bushinsky gaf zijn laatste release de mooi klinkende titel Life in a Cold Frame. Het kon een albumtitel van Peter Gabriel zijn. En in de muziek hoor je ook wat van de jonge Peter Gabriel, Gary Numan of The Fixx. De keyboards en synthesizers insinueren een jarentachtigevoel, maar het is wel vrij origineel in elkaar geknutseld. De zang bestaat eerder uit het monotoon afratelen van teksten dan zingen.
Zoals gezegd zitten de keyboardpatronen vrij puik in elkaar. De bas is ook een meerwaarde en beperkt zich niet tot het louter meespelen van de hoofdakkoorden en ritmes. Luister maar eens naar de korte instrumentale song die het album opent: So Cold In Saint-Apollinaire.

The Year That Never Ends is een song met een mooi ritme en een catchy refrein. Een mix van gitaar, synths en de markante stem van Bushinsky. Op sommige songs komt de zang goed tot zijn recht. Helaas storen de vocals soms. Zo is bijv. Lady Bitter een goede song, maar de gesproken vocals wringen wat. Jammer.

Falling Into The White bevat elektro- en gothicelementen en zit wederom goed in elkaar. Reasons That Has Nothing To Do With You heeft een fijne sferische intro. De ronkende bas is goed op dreef. Hier is de zang wel genietbaar. Ook de teksten zijn betekenisvol. Excommunicated begint als EBM en wordt vervolgens een reguliere song.

Op A Mile in These Shoes horen we piano als begeleiding. Een eenvoudig liedje dat wel een snaar weet te raken. Life in A Cold Frame bevat lekker gitaarspel van Masashi Nakamura. Het album sluit af zoals het begon: met een instrumentaaltje.
Synths die een jarentachtiggevoel oproepen en songs die knap in elkaar zitten, maar met vocals die in sommige songs beter kunnen.
Wim GUILLEMYN
08/12/2016
---