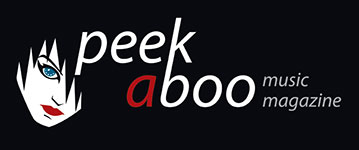 like this cd review
---
KAIPA
5 Remastered Albums 1978-1982
Music
•
CD
Prog Rock
[90/100]

Tempus Fugit
08/12/2016, Wim GUILLEMYN
---
Not many people know Kaipa. Yet, it is a very influential band. In prog rock circles even a very well-known and respected name. Those who follow the scene, surely know The Flower Kings and Transatlantic. In those bands plays guitarist Roine Stolt, who used to be part of Kaipa during the early years.
To celebrate the 40th anniversary of Kaipa's career, 5 albums have been remastered: Kaipa (1975), Inget Nytt Under Solen (1976), Solo (1978), Händer (1980) and Nattdjurstid (1982). The latter two even for the first time on CD.
When you listen to the albums chronologically, you hear Kaipa 5 times, but it always sounds a little different. This is because of the diversity and partly because of the numerous personnel changes. The debut Kaipa is a real 70's prog rock album. The guitar is played by the then 17-year-old (!) Stolt, whose style is reminiscent of David Gilmour: epic and melodic, while Lundin's voice reminds us of Yes.
On Inget Nytt Under Solen they record a 20-minute track for the first time: Skenen Bedar. A bit like Mike Oldfield. The song contains nice keyboard lines and the drums are excellent. The guitar serves the song.
On Solo they no longer compose complex pieces of music. The songs sound progressive and they last somewhere between three and seven minutes. Meanwhile, the lead vocals are done by Mats Löfgren and that gives the music a different identity. Solo is like early Queen and Pink Floyd, more bombastic and more rock than the previous albums. Just listen to Sen Repris and Flytet, which actually form one song. A brilliant piece of music.
After disagreements with Lundin, Stolt leaves Kaipa and forms his own band The Flower Kings. Max Ahman plays guitar on Händer. On Nattdjurstid Mats Löfrgen is no longer present and Lundin sings the vocals. This album sounds more modern, more 80s. It is different from the previous albums and that may be the reason why some fans have dropped out.
These albums are reissued on CD and LP now. A must for prog-lovers. Here you hear the roots of future and current prog rock.
Wim GUILLEMYN
08/12/2016
---
Bij veel mensen zal bij het horen van de naam Kaipa wellicht geen lichtje branden. Toch is het een heel invloedrijke band en in het progrockmilieu een heel bekende en gerespecteerde naam. Wie de scène volgt zal The Flower Kings of Transatlantic wel kennen. In die bands speelt gitarist Roine Stolt, die in de beginjaren bij Kaipa zat.
Om het 40-jarig bestaan van Kaipa wat luister bij te zetten, zijn 5 albums remasterd: Kaipa (1975), Inget Nytt Under Solen (1976), Solo (1978), Händer (1980) en Nattdjurstid (1982). Die laatste twee zijn zelfs voor het eerst op cd verkrijgbaar.
Als je de albums chronologisch beluistert, hoor je wel vijf keer Kaipa maar het is toch telkens anders als gevolg van de verscheidenheid en deels door de vele personeelswissels. Het debuut Kaipa is een echt jarenzeventigprogrockalbum. Het blijft aangenaam luistervoer en een topplaat. Het gitaarspel van de toen 17-jarige (!) Stolt doet bij momenten wat aan David Gilmour denken: episch en melodisch, de stem van Lundin aan Yes.
Op Inget Nytt Under Solen staat een track van meer dan 20 minuten: Skenen Bedar. Een beetje zoals Mike Oldfield dat deed. De song bevat heel mooie keyboardlijnen en ook de drums zijn top. De gitaar staat meer ten dienste van de song, maar opnieuw heel puik. De song evolueert constant en gaat alle richtingen uit.
Op Solo verlaat men dat idee om met heel lange en ingewikkelde muziekstukken te werken. De songs blijven progressief van opbouw, maar duren ergens tussen de drie en de zeven minuten. Intussen is de leadvocal overgenomen door Mats Löfgren en dat geeft de songs een andere identiteit. Solo neigt naar de sound van de jonge Queen en Pink Floyd. Iets bombastischer en meer rockend dan op de vorige albums. Luister maar eens naar Sen Repris en Flytet, die in feite één song vormen. Een schitterend stukje muziek.
De personeelswissels houden niet op en Stolt verlaat na meningsverschillen met Lundin de band voor zijn eigen band The Flower Kings. Max Ahman speelt de gitaren op Händer. Op Nattdjurstid is Mats Löfrgen niet meer van de partij en neemt Lundin opnieuw de zang voor zijn rekening. Dit album klinkt moderner en is meer 80s dan de vorige. Iets anders dan het vorige werk. Misschien is dat de reden waarom het wat minder aansloeg bij de fans, alhoewel het muzikaal een zeer interessant album is.
Deze albums zijn nu opnieuw op cd en lp uitgebracht. Voor de progrockliefhebbers zijn ze een must. Hier hoor je waar de wortels liggen latere en huidige progrockbands.
Wim GUILLEMYN
08/12/2016
---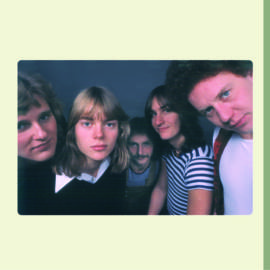 ---