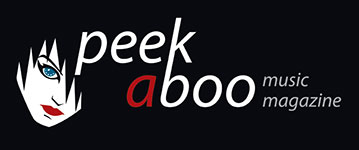 like this vinyl review
---
VARIOUS ARTISTS
Domestic landscape Vol. 2
Music
•
Vinyl
Synth Pop / Electro Pop
[80/100]

Domestica Records
08/12/2016, Peter HESELMANS
---
The Spanish Domestica-label offers Domestic Landscape Vol. 2, a sequel to the first edition. This time the label selected some underrated and rare electronic gems that were recorded between 1982 and 1990.

Opener is In These Times by the Dutch Tranquil Eyes. This track was never released. It is a cassette demo from 1984. The analog beats of the Korg MS20 are dripping from the speakers when listening to this song. The electronic purity and the experimental form from that time will awaken lots of nostalgic feelings. But that can be said about the majority of the songs on this compilation.

The American band Sleep Chamber opts for the industrial path. It was notorious for sexually suggestive lyrics and gigs with bondage and SM. This track was recorded in 1984 and was quite shocking for that time, and it was only appreciated by a small select audience. This band was re-established in 2008 with a new cast.

S.M. Nurse remains one of my personal minimal wave favorites from the 80s. It certainly is not the best song of this Dutch trio that surprised me in 1982 with its gigs on alternative radio programs like Radio Nome and Spleen, both on the Dutch VPRO. Their music was a collage of cut and paste texts with original film and electronic music, sometimes danceable, sometimes completely absurd and experimental.
Effectto Joule makes Italian wave from 1990. The band was heavily influenced by British synth pop acts like Ultravox and Depeche Mode. This song has early electro sounds, but it's all very incoherent, even the vocals are anything but convincing, it's not really my favorite song, but that's a minor point as Robert Lawrence is genius in She Moves Like A Machine, that was released on a tape in 1983. He used various brands and types of syths with dubbing that created a Yellow Magic Orchestra-like sound.
The B-side opens with Parade Of Sinners, and like most other tracks on this LP, this one was issued on cassette only. The project is the work of producer Andrew Száva-Kovats, who is better known for his work for Data-Bank-A. The dark analogue rhythms, combined with media samples from that era, still give an impression of the chaotic music that Andrew made then.

Electrical Noise from 1986, that's indeed the essence of the British trio Twelve 88 Cartel, that comes up with a strong example of what the subculture of the 80s had to offer, and it is one of my favorite tracks on this compilation. The German band Opfer Der Hingabe offers a krautrock-like song with dark beats and a deep bass, which are in perfect symmetry with the rhythmic and even danceable electronic sounds.

We end with the most up-tempo tune on this album, the Canadian Handful Of Snowdrops with the song The Raving of 1984, a band that has a cult status at home and is still around. This electronic wave song is a perfect ending for this compilation LP that is definitely recommended, but only for a select audience. The first pressing of the vinyl only has 400 copies and includes a bonus with complete biographies of all featured bands, with a large number of photos and much additional information.
Peter HESELMANS
08/12/2016
---
Het Spaanse Domestica-label brengt met deze Domestic Landscape Vol2, een vervolg op de eerste uitgave. Ditmaal selecteerde de Barcelonese directie een aantal onderschatte en zeldzame elektronische pareltjes uit de periode 1982-1990.
Opener is het Nederlandse Tranquil Eyes met In TheseTimes. Die track werd nooit uitgebracht en is een cassette-demo uit 1984. De analoge beats van de Korg MS20 druipen van de boxen af bij het beluisteren van deze song. De elektronische puurheid en de experimentele vorm uit die tijd zullen bij velen zelfs nostalgische gevoelens opwekken. Maar dat kan eigenlijk over het merendeel van de songs op deze verzamelaar worden gezegd.
De Amerikaanse band Sleep Chamber dan, die meer het industriële pad op gingen, en berucht waren voor hun seksueel getinte teksten en optredens met de nodige bondage en SM. Deze track dateert al uit 1984 en was behoorlijk choquerend voor die tijd, en werd slechts gewaardeerd door een klein select publiek. Deze band werd trouwens in 2008 heropgericht met een nieuwe bezetting.
S.M. Nurse is en blijft een van mijn persoonlijke minimal-wavefavorieten uit de jaren 80. Dit Nederlandse trio met zeker niet hun beste song op deze plaat, verbaasde me in 1982 met zijn optredens in alternatieve radioprogramma's zoals Radio Nome en Spleen, beide van de Nederlandse VPRO. Hun muziek was een collage van knip- en plakwerk met originele filmteksten en elektronische muziek, soms zelfs dansbaar, dan weer compleet absurd en experimenteel.
Italiaanse wave uit 1990 door Effectto Joule dan. Deze band werd zwaar beïnvloed door Britse synthpopacts zoals Ultravox en Depeche Mode. Dit lied heeft zelfs vroege elektroklanken, maar het komt allemaal zeer onsamenhangend over, ook de zang is allesbehalve overtuigend, niet echt mijn favoriete song dus, maar dat wordt ruimschoots goedgemaakt door Robert Lawrence met zijn in 1983 op cassette uitgebrachte She Moves Like A Machine. Hij gebruikte voor die tijd verschillende merken en types van syths door elkaar en nasynchronisatie, waardoor het geheel een Yellow Magic Orchestra-achtige sound krijgt.
Opener van de B-side is Parade Of Sinners, zoals de meeste andere tracks op deze plaat verscheen ook deze alleen op cassette. Dit project is het werk van producer Andrew Szava-Kovats, misschien beter bekend voor zijn werk bij Data-Bank-A. De donkere analoge ritmes, gecombineerd met mediasamples uit die tijd, geven nog steeds het chaotische muziekbeeld van Andrew uit die tijd weer.
Elektronoise uit 1986, inderdaad. Het Britse trio Twelve 88 Cartel geeft een sterk staaltje van wat er in de jaren 80 op muzikaal gebied in de subcultuur gebeurde en deeze track is één van mijn favorieten op deze verzamelaar. Het Duitse Opfer Der Hingabe brengt een krautrockachtige song met donkere beats en diepe bassen, die in perfecte symmetrie zijn met de ritmische en zelfs dansbare elektronische klanken.
Eindigen doen we met de meest uptempodeuntjes van deze lp. Het Canadese Handful Of Snowdrops met het nummer The Raving uit 1984, een band met een cultstatus in eigen land en een van de weinigen die nog steeds muziek maakt. Hun elektronische wavenummer is een prima afsluiter van deze compilatie-lp en zeker een aanrader, maar toch slechts voor een select publiek. De eerste persing van deze plaat telt slechts 400 exemplaren en bevat een extraatje met de complete biografieën van alle bands, inclusief een groot aantal foto's en veel extra informatie.
Peter HESELMANS
08/12/2016
---