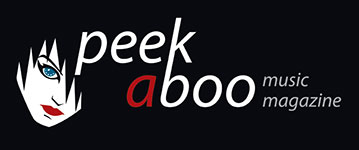 like this vinyl review
---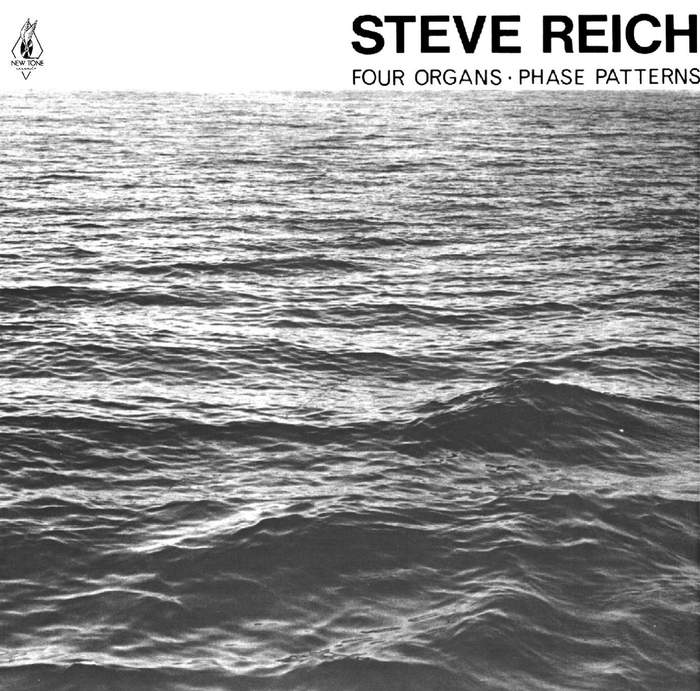 STEVE REICH
Four Organs/Phase Patterns
Music
•
Vinyl
Avant-garde
•
Minimal
•
Neoclassical
[95/100]

Aguirre Records
08/12/2016, William LIÉNARD
---
With Terry Riley and Philip Glass, Steve Reich is part of the trinity of the minimalist tendency in contemporary classical music. Worldwide, his work is performed by ensembles such as the Kronus Quartet and the San Francisco Symphony Orchestra, and by countless internationally renowned artists. When Reich started composing in the 60s, the enthusiasm was much smaller. He performed his work in collaboration with friends for audiences in museums and art galleries, and more than once there was outrage among the listeners, because the loop-like structure of his compositions was not always well received.

Reich recorded Four Organs/Phase Patterns for the French label Shandar. The album was not available for a long time, except on specialist Internet sites for prices between 50 and 80 euros. Thanks to Aguirre Records in Leuven, this recording is available again, albeit only on LP, but let that not be a problem, because Four Organs/Phase Patterns is one of the fundamental works of minimalist music from the 60s.

I am interested in perceptible processes, Steve Reich wrote in 1968, I want to hear those during the musical performance. That is exactly what happens in Four Organs, in which, against a background of rattling maracas, a number of notes from the same chord is constantly repeated in short phases. Over time the tones are incrementally stretched to make the chord sound longer. The pitch is always the same, as is the tempo. In this way, Four Organs sounds like a slowing loop that keeps the listener trapped in an endless circular motion until the chord fades after more than 15 minutes. A phenomenal composition!

In Phase Patterns (16'11"), Steve Reich uses a technique he has developed during experiments with magnetic tape: the synchronicity (or simultaneity) of the notes - on the organ, but more quickly and in a higher register - is disconnected after some time, a method he later applied in Drumming, that we know of the pioneering dance performance by Anne Teresa de Keersmaeker, in which the "dephasing" of the different dancers is made visible in a perfect way. Due to the fast pace, the repetitive nature and the tone shift, Phase Patterns sounds a lot more aggressive than Four Organs, and chaotic as the soundtrack to an endless roller coaster, but at the same time it is again an impressive composition. A masterly work.

A limited edition of 1,000 copies (LP). Be quick!
William LIÉNARD
08/12/2016
---
Steve Reich behoort met Terry Riley en Philip Glass tot de drie-eenheid van de minimalistische strekking in de hedendaagse klassieke muziek. Z'n werk wordt ondertussen wereldwijd uitgevoerd door ensembles zoals het Kronus Quartet en het San Francisco Symphony Orchestra en door een ontelbaar aantal gerenommeerde artiesten. Toen hij in de jaren 60 begon te componeren, was het enthousiasme veel minder groot. Z'n publiek troepte samen in musea en kunstgalerijen, waar hij z'n werk uitvoerde in samenwerking met vrienden, en meer dan eens was er sprake van verontwaardigd toehoorders, want de loop-achtige structuur van z'n composities viel niet bij iedereen in goede aarde.

Reich nam Four Organs/Phase Patterns op voor het Franse Shandar-label. Het album was lange tijd niet verkrijgbaar tenzij op gespecialiseerde internetsites waar prijzen tussen 50 en 80 euro niet ongewoon waren. Dankzij Aguirre Records in Leuven is deze opname ­­­nu opnieuw beschikbaar, zij het alleen op lp, maar laat dat geen bezwaar zijn, want Four Organs/Phase Patterns is één van de fundamentele producties van de minimalistische muziek uit de jaren 60.

Ik ben geïnteresseerd in waarneembare processen, schreef Steve Reich in 1968, Ik wil ze tijdens de muziekuitvoering kunnen horen. Dat is precies wat er gebeurt in Four Organs, waarin tegen een achtergrond van ratelende maracas (in de volkstaal: sambaballen) een aantal tonen uit eenzelfde akkoord in korte fazen voortdurend wordt herhaald. Na verloop van tijd worden de tonen stapsgewijs uitgerekt waardoor het akkoord steeds langer gaat klinken. De toonhoogte is niet veranderd, het originele tempo evenmin. Op die manier klinkt Four Organs als een vertragende loop die de luisteraar gevangen houdt in een oneindige cirkelbeweging tot het akkoord vervaagt na ruim 15 minuten. Een fenomenale compositie!

In Phase Patterns (16'11") gebruikt Steve Reich een techniek die hij heeft ontwikkeld tijdens experimenten met magnetische tape en waarbij de synchroniciteit (of gelijktijdigheid) van de tonen – op orgel, maar sneller en in een hoger register – na verloop van tijd wordt verbroken, een methode die hij nadien toepaste in Drumming, dat wij kennen van de fenomenale dansperformance van Anne-Theresa de Keersmaeker, waarin de 'defasering' van de verschillende dansers op een perfecte manier zichtbaar wordt gemaakt. Als gevolg van het hoge tempo, het repetitieve karakter en de toonverschuiving, klinkt Phase Patterns een stuk agressiever dan Four Organs, chaotischer als de soundtrack bij een oneindige achtbaan, maar tegelijk is het opnieuw een indrukwekkend werkstuk. Een meesterlijk werk.

Er zijn slechts 1000 exemplaren van de lp beschikbaar. Wees er snel bij!
William LIÉNARD
08/12/2016
---