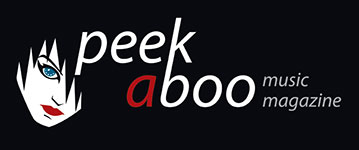 like this cd review
---
TZOLK'IN
Tonatiuh
Music
•
CD
Dark Ambient
•
Folk / Ethnic / Tribal
[93/100]

16/08/2011, Chris KONINGS
---
It's been two years since we heard from the cross-pollination between Empusae and Flint Glass. After the great album Haab' the next one (Tonatiuh) has arrived. This time their inspiration comes from the miraculous world of the Aztec mythology. So our guides are the gods from the world of the Aztecs. The name of the album is the god of the movement of the sun and it's also the intro of the album. Without the solar movement, or rather the earth orbiting the sun, there is no night or day, no photosynthesis and no life on this lump of dirt and no album of Tzolk'in so it all makes sence. Far-fetched you think? Wait, it gets even better...

The cover drawing is the bird-snake god Quetzacoatl and he stands for technology, art and knowledge. Artificial concepts and strangely enough this song sounds well thought out, making clear that they do not go over their concept choices lightly. The next song is far more dark and depressing, logical if you know that it's about the god of the dead and the deepest regions of their netherworld. After all, the Aztecs believed that their world existed out of different layers, that is why they sometimes made their sacrifices in cenotes, making sure they made it to that underworld. For your information, a cenote is an underground river that becomes visible after the ceiling collapsed. Are you familiar with Tlazolteotl? No? Well this lovely lady is the goddess of sin, hate and sexual perversion... Obviously it's the most seductive and danceble song on the album.

Why all these history lessons? Well that's the drawback of the album, without all this information you have no idea what to think of their exploits. It is a shame they did not add a booklet, the way The Anti Group always gave an encyclopedia with background information. Of course you can just enjoy the music as it is, but without the press sheet I would have never guessed there were so many different influences and the fact they can achieve those subtleties with instrumental music is actually incredible.

I love writing reviews like this, they inspire you and then, after just thirty minutes you get this text that makes you wonder where it suddenly appeared from. Tzolk'in. A splendid record and not because it's great dark ambient and contagious ritual tribal. Tzolk'in. Dear reader, this is a concept album unlike any you have ever heard. Tzolk'in. Buy it, Now!
Chris KONINGS
16/08/2011
---
Nederlandse versie vind je hier: Dark Entries Magazine.
Chris KONINGS
16/08/2011
---