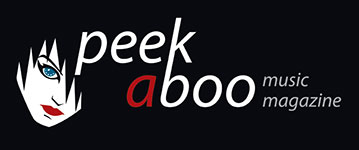 like this cd review
---
ORPHX
Radiotherapy
Music
•
CD
Drone
•
IDM (Intelligent Dance Music)
•
Industrial
[75/100]

Hands Productions
17/08/2011, Chris KONINGS
---
Orphx are a Canadian duo (Rich Oddie and Christina Sealey) that have been dancing the thin line between electro and industrial for the past twenty odd years. In 1993 they made psychedelic noise-scapes inspired by the early industrial culture and the Japanese noise scene. Since they celebrated their first Hands release in 1999 a change towards idm and rhythmical industrial was made and six years after their last album (Insurgent Flows) we hear the same subtle idm constructions characterised by hypnotic static and compelling rhythms.

The first two songs (Compulsion and Contamination) fit perfectly in that description and will drag you into their musical landscape, just like Esplendor Geometrico do in a heavier, murkier soil. Radiotherapy I differs slightly with a slow build-up of tribal rhythms until it bursts to life in some sort of technoid krautrock. Again slow starting is Tensile, so slow it almost becomes boring, but gradually you become immersed in a pandemonium of repetitive deep bass rhythms. Orphx work some real magic here.

Lost Again, Radiotherapy II and Future Past stand out with the heavy use of samples and thick layered production. You're not as driven, as with the previous tracks, but great to flow along with the current. With a title like 1200µRH we can only expect a higher pace and they score a bull's eye with the deep house influence.

If you expect some reinvention, look elsewhere because after their dark techno journeys with the maxi's The Division and Black Light they return to their trusted combination of idm and rhythmic industrial with some drone and ambient influences. Easily playable but it would be nice to hear one or two longer songs, lenghts of twenty minutes like Maeror Tri would make it even more hypnotic and they clearly have the skill. A very strong comeback with only a few hints of doubt...
Chris KONINGS
17/08/2011
---
Nederlandse versie vind je hier: Dark Entries Magazine.
Chris KONINGS
17/08/2011
---