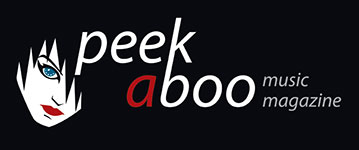 like this movie classics review
---
MARTIN SCORSESE
Shutter Island
Movie
•
Movie classics
[67/100]

21/08/2011, Didier BECU
---
Apart from a good CD or an interesting book, we also like good movies over here so you'll also find movie reviews here in the future.
"Shutter Island" is the latest film by Martin Scorsese who, along with Robert De Niro, combine to make one of the most inspiring duos Hollywood ever had, but times aren't what they used to be.
More and more it seems like De Niro wants to end his filmography on a low while Scorsese has not been the director who brought us pearls like "Raging Bull" or "Good Fellas" for a long time.
Besides, Scorsese already has found his new Benjamin, who is of course, Leonard Di Caprio with whom he made "The Departed" and of course "The Aviator".
"Shutter Island" is the sort of horror film that reminded us of his remake from J.Lee Thompson's "Cape Fear" as once again we're entering the brain of some madman.
Teddy Daniels (Di Caprio) is a marshall who's sent to Shutter Island which is a deserted island where insane criminals are delivered to the atrocities from Dr. Cawley (once again an amazing Ben Kingsley).
Daniels is on the island to investigate an escape from a female patient.
For once, he's quite keen on the job as in that famous institution also lives the pyromaniac who set fire to his house, causing the death of his wife.
What starts as the usual police thriller but as soon as we learn more about Daniels himself, the movie develops into some weird psychological puzzle.
With a running time of more than two hours this movie is at times quite wordy and you don't have to be that much of a genius to get the plot once you're in the middle of the movie.
Of course there's always the genius named Scorsese even if this movie belongs to one of the lesser ones the man has made and such things are always a shame as we knew this man once made movies like "Casino".
Didier BECU
21/08/2011
---