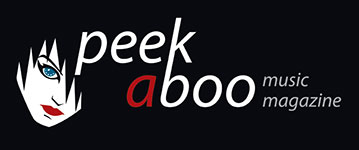 like this book review
---
WILLIAM FAULKNER
The Sound and the Fury

Het geluid en de drift
Book
[90/100]

22/08/2011, Bernadette ALLAERT
---
The Sound and the Fury by William Faulkner is a Southern Gothic Novel published in 1929 and is one of the masterpieces of twentieth-century literature.
The four very different parts of the book are composed in a fragmentary way and the narrative perspectives change. This book demands effort from the reader. But the reader gets a lot in return. To quote the translator of the Dutch edition: the reader becomes explorer and, in a sense, co-writer of the story.
Caddy Compson's story is told by her brothers: weak-minded Benjy, sensitive Quentin and heartless Jason. Caddy married but had a daughter from another relationship. She is outcast from her family.
In part one we sit, as it were, in the head of Benjy. Benjy cannot speak, he observes. It is up to the reader to filter a story out of these observations. Caddy plays, as mother figure, an important role in Benjy's life. Already in the first paragraph of the book, the author sets a moving image. The Compton family sold a piece of land in order to pay Quentin's studies in Harvard. On that land a golf course was laid out. Benjy observes the golfers, and when he hears the players call "caddie", he thinks they refer to his sister.
"Here, caddie." He hit. They went away across the pasture. I held to the fence and watched them going away.
In part two we follow the thinking of Quentin, before he commits suicide. He has a close relationship with his sister and is haunted by the shame she caused. As a reader you are back into the head of one of the characters. One follows Quentin's associative thinking. The chapter contains beautiful passages of the stream of consciousness with which the multitude of impressions which are forced into the consciousness of a person, are described.
She ran out of the mirror, out of the banked scent. Roses. Roses. Not virgins like dogwood, milkweed. I said I have committed incest, Father I said. Roses.
In the third part, the story is told by Jason. At the time of his story the household consists of four persons: the mother, Benjy, Caddy's daughter (also called Quentin) and Jason. Jason is brutal, racist and filled with a deep hatred. He steals the money Caddy sends to support her daughter. This part of the book is mainly written in direct speech.
"From Mother," she says. "Did I get a letter from Mother?" she says, looking at me.
In the fourth part the story is told by a conventional narrator. Three remaining family members (the mother, Benjy and Jason) live in the old house. Again disaster strikes. The decline of the Compton family is a fact. All hope seems lost.
Immediately Ben began to whimper again, and for a while all of them looked up the drive at the square, paintless house with its rotting portico.
The Sound and the Fury is a literary symphony. The author intervened drastically in the chronological structure of the story, but nowhere this evolves towards autonomous storylines which would no longer fit into the whole. The themes and motifs are the binding factors in the story. The speech represents the identity of the characters. The negro servants speak in a different way than the whites and the construction of the sentences with which Benjy's observations are described, differ from the normal syntax.
In the Southern Gothic Novel (an American sub-genre of Gothic fiction) the horror and the supernatural are less common. The genre uses the features of Gothic fiction to describe the social, political and racial issues of the American South. It is about characters with broken minds and bodies. The morality is questioned. One of the major themes is: innocence. In The Sound and the Fury this theme is personified by Benjy. The innocence contrasts with despair and bitterness. Question is however, what is preferable: ignorant stupidity or hopeless knowledge.
The Sound and the Fury is not an easy book. The better editions give more information in prefaces or postscripts. The new (excellent) Dutch translation of 2010 includes a brief but clarifying afterword, and a reading aid in the form of a bookmark. The University of Saskatchewan has published an electronic edition of The Sound and the Fury on the Internet, where the chronology of the book is graphically visualized: www.usask.ca/english/faulkner.
Nevertheless, the complexity of the book may not scare off the reader. The Sound and the Fury is a book to discover. It is a true experience to become the explorer of a captivating story.
Publisher: Vintage
ISBN: 978-0679732242
Bernadette ALLAERT
22/08/2011
---
Het geluid en de drift van William Faulkner is een Southern Gothic Novel gepubliceerd in 1929 en is één van de meesterwerken van de twintigste-eeuwse literatuur.

De vier zeer verschillende delen van het boek zijn fragmentarisch opgebouwd en de vertelperspectieven wisselen. Dit boek vraagt een inspanning van de lezer, maar de lezer krijgt veel terug. Om de vertaler van de Nederlandstalige uitgave te citeren: de lezer wordt ontdekker en in zekere zin medeschrijver van het verhaal.
Het verhaal van Caddy Compson wordt verteld door haar broers: de zwakzinnige Benjy, de gevoelige Quentin en de harteloze Jason.
Caddy trouwde maar kreeg een dochter uit een andere relatie. Zij wordt door haar familie verstoten.
In deel één zitten wij als het ware in het hoofd van Benjy. Benjy kan niet praten, hij observeert. Het is aan de lezer om uit de observaties een verhaal te destilleren. Caddy speelt als moederfiguur een belangrijke rol in Benjy's leven. Meteen, in de eerste paragraaf van het boek, plaatst de schrijver een ontroerend beeld. De familie Compson verkocht een stuk land om de studies van Quentin aan Harvard te betalen. Op die grond werd een golfterrein aangelegd. Benjy observeert de golfers, en wanneer hij de spelers 'caddie' hoort roepen denkt hij dat het de naam van zijn zus is. 'Hier, caddie'. Hij sloeg. Ze liepen over de wei. Ik hield me vast aan het hek en zag ze weggaan.
In deel twee volgen wij de gedachtegang van Quentin voor hij zelfmoord pleegt. Hij heeft een nauwe band met zijn zus en wordt gekweld door de schande die Caddy heeft veroorzaakt. Als lezer zit je opnieuw in het hoofd van een van de personages. Je volgt Quentins associatief denken. Het hoofdstuk bevat mooie passages van de stream of consciousness waarmee de veelheid aan indrukken die zich aan het bewustzijn van een individu opdringen, wordt weergegeven. Ze rende de spiegel uit, uit de wolk van geuren. Rozen. Rozen. Niet maagdelijk als kornoelje, zijdeplant. Ik zei ik heb incest gepleegd vader, zei ik. Rozen.
In het derde deel wordt het verhaal verteld door Jason. Op het moment van zijn verhaal bestaat het huishouden uit vier personen: de moeder, Benjy, de dochter van Caddy (die ook Quentin heet) en Jason. Jason is brutaal, racistisch, en wordt vervuld van een diepe haat. Hij steelt het geld dat Caddy opstuurt om haar dochter te onderhouden. Dit deel van het boek is hoofdzakelijk geschreven in de directe rede. 'Van moeder', zei ze. 'Is er een brief voor me gekomen van moeder?' zei ze, en keek me aan.
In het vierde deel is er een conventionele verteller aan het woord. In het vervallen huis wonen nog drie gezinsleden (moeder, Benjy en Jason). Opnieuw slaat het noodlot toe. De ondergang van de familie Compson is een feit. Alle hoop lijkt te zijn verloren. Meteen begon Ben weer te dreinen, en een poosje keken ze allemaal over de oprijlaan naar het vierkante, verveloze huis met zijn wegrottende zuilengang.
Het geluid en de drift is een literaire symfonie. In de chronologische opbouw van het verhaal wordt op een drastische manier ingegrepen, maar nergens evolueert dit naar autonome verhaallijnen die niet meer in het geheel zouden passen. De thema's en de motieven zijn de bindmiddelen in het verhaal. De taal verklankt de identiteit van de personages. De negerbedienden spreken op een andere manier dan de blanken, en de zinsbouw waarmee de observaties van Benjy worden beschreven, wijkt af van de normale syntaxis.
In een Southern Gothic Novel (Amerikaans subgenre van de gothic fictie) is het horroraspect en het bovennatuurlijke minder aan de orde. Het genre gebruikt de kenmerken van de gothic fictie om de sociale, politieke en raciale onderwerpen uit het Amerikaanse Zuiden te beschrijven. Het gaat om personages met gebroken lichaam en geest. Het moreel handelen wordt in vraag gesteld. Een belangrijk thema is: de onschuld. In Het geluid en de drift wordt dit thema verpersoonlijkt door Benjy. Deze onschuld staat tegenover de radeloosheid en de verbittering. Vraag is natuurlijk wat te verkiezen valt: onwetende onnozelheid of uitzichtloze kennis.
Het geluid en de drift is geen gemakkelijk boek. De betere edities geven in voor- of nawoord uitleg en informatie. De nieuwe (uitstekende) Nederlandse vertaling uit 2010 is voorzien van een kort maar verhelderend nawoord, en in het boek steekt een leeshulp in de vorm van een bladwijzer. De universiteit van Saskatchewan heeft een elektronische editie van The Sound and the Fury op het internet gepubliceerd. De chronologie van het boek wordt er op een aanschouwelijke manier gevisualiseerd: www.usask.ca/english/faulkner.
Toch mag de complexiteit van het boek de lezer niet afschrikken. Het geluid en de drift is een boek om te ontdekken, en het is een ware belevenis om als lezer de ontdekker te worden van een beklijvend verhaal.
Uitgever: Atlas, Amsterdam - Antwerpen
ISBN: 978 90 450 1634 4
Bernadette ALLAERT
22/08/2011
---