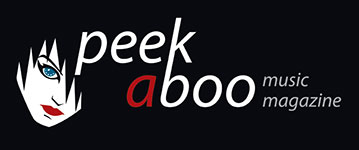 like this cd review
---
IT BITES
Whole New World
Music
•
CD
Pop
•
Prog Rock
[80/100]

Virgin Records
17/11/2014, Paul PLEDGER
---
Caught between cerebral pop and hair-rock, Cumbria's It Bites were rarely in favour with the music press or media in the mid to late '80s. Which may go someway to explain why the band imploded in the early '90s without so much as a Top 10 single or album.
Which is a shame as this expansive (but not expensive) quadruple package demonstrates a considerably talented outfit's deft ability to fuse intricate time-signatures, breezy synth-rock and socially-conscious lyrics. Calling all the hippies? Not quite - across their brief history, It Bites were a little bit mainstream (first album), prog-rock (second album) and leather-clad strutters (final album), before signing off with a competent live album that acted as a cheap 'best of' in 1991.
This collection gathers up just about every Virgin Records release when the band were fronted by Francis Dunnery and on the rise. Of course, you'll know Calling All The Heroes from their debut album, a sprightly radio-friendly shuffle-beat pop number that ably demonstrates It Bites' ability to knock out complex lyrics and drop-dead gorgeous harmonies. Basically, think Tears For Fears if they'd merged forces with Def Leppard on a day trip to Marillion's studio with Thomas Dolby in pursuit - big expressive vocals, dazzling arrangements, some occasional noodling and a bit of rock posturing.
Big Lad In The Windmill gave them leverage towards some sort of financial reward, via that hit of course. But it hasn't aged well. Whole New World is a bit cheesy, a horns-peppered faux-funk effort that wasn't a great choice to be a single, whereas the confident strident All In Red is a cracker. You'll Never Go To Heaven is a pretty epic-ballad and Screaming On The Beaches evokes images of fallen troops in a pointless war but most of Big Lad is pomp-rock by numbers.
Much, much better is the pin-sharp second-album Once Around The World. Boy oh boy, I love this album. I really don't know why - it sounds a bit like Genesis in places, but earlier Gabriel-era stuff, rather than later Collins material. But that was only when It Bites were not being riff-masters on the likes of the singles Midnight and Kiss Like Judas, or crafting superior anthems like the untouchable Black December and The Old Man and the Angel. The title-track is 15 minutes of jazz-funk-prog-rock a-go-go and might cause a few allergic reactions, but there's really little to deter keen bystanders. Look, if I said there's a bit of XTC in the mix as well would that sway you?
For the band's final album, the dreadfully-titled Eat Me In St Louis, Dunnery's charges armed themselves with a heavier sound and drew on both of the previous albums best bits to craft a consistent collection of raw-edged rockers (Leaving Without You, Sister Sarah) and heartfelt ballads (Still Too Young To Remember, The Ice Melts Into Water). Apart from the frankly muddled opener Positively Animal, Eat Me is a damned good rock album, one that surprisingly passed the mainstream by.
Thank You and Goodnight does what it says on the sleeve. It's a farewell, a live document and functional to the point of showcasing a band at the peak of its powers. Add in plenty of b-sides, rarities and extended mixes and you have pretty much everything by It Bites minus the flipsides I'll Meet You In The Spring and The Woman Is An Addict. Odd why these were left off. And aside some appalling spelling errors in the sleevenotes, Whole New World is a must for the fans and the curious alike.
This review also appeared on Flipside Reviews
Paul PLEDGER
17/11/2014
---