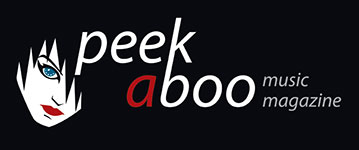 like this movie review
---
JAMES DEMONACO
The Purge: Anarchy
Movie
Action
•
Horror
[82/100]

Universal Pictures
16/11/2014, Didier BECU
---
Let's come straight to the point: The Purge: Anarchy is fantastic, or at least almost fantastic! And did you not read somewhere else that this sequel is pure rubbish? Right, you did, but anyone who claims that is either a curmudgeon or someone who abuses cinema by making a pseudo science of it.
Granted, we were surprised. The first part (2013) was perhaps an unexpected hit, but also the most disappointing hype of that year. The film was almost set in one (boring) location and despite the praise on various forums, The Purge was rather tedious. But it made a lot of money and afterwards director James DeMonaco had a much larger budget for his sequel and you notice that!
DeMonaco has thrown away almost the entire scenario of the first film. The only thing left is The Purge. In 2023 the world looks completely different. In the United States the New Founding Fathers are in power and to bring down the crime rate, they have choosen one night in which everyone can kill whoever he or she wants without being punished. An ideal move, because it's only the scum who is on the streets during the purge, while the rich citizens hide in their converted bunker.
The sequel has become a very exciting cat and mouse game. This time it is not a wealthy family for whom the viewer has no pity, but he follows a loner (Frank Grillo) who is on a mission. During his journey he takes care of a mother and her teenage daughter and a quarreling couple.
You will never hear us say that James DeMonaco is a genius, but he nevertheless nicely managed to deliver one of the most exciting blockbusters of the year. The performances are standard, but the strange, eerie atmosphere works. Several reviewers have compared this sequel with the better work of John Carpenter and that is exactly our opinion too. We already said it: The Purge: Anarchy is fantastic!
Additional material:
Deleted scenes
Behind the Anarchy
Technical Specifications:
Running time : 103 '
Picture: 2.40: 1 - 1080p
Audio : French Dolby Digital 5.1 and English Dolby Digital 5.1
The Purge: Anarchy is released on DVD and Blu -ray. There is also a box available with also the first film from 2013.
Didier BECU
16/11/2014
---
Laten we maar meteen met de deur in huis vallen: The Purge: Anarchy is fantastisch, of toch bijna fantastisch! En had je niet ergens anders gelezen dat deze sequel pure rommel is? Juist, dat klopt, maar wie dat beweert is ofwel een zuurpruim of nog erger: iemand die cinema misbruikt om er een pseudowetenschap van te maken.
Toegegeven, we stonden er zelfs een beetje versteld van. Het eerste deel uit 2013 was misschien wel een onverwachte hit, tegelijkertijd ook de meest ontgoochelende hype van dat jaar. De film speelde zich in één huis af en ondanks de lovende woorden op diverse forums, was The Purge eerder vervelend. Maar het bracht wel een aardige stuiver op waardoor regisseur James DeMonaco over een veel groter budget beschikte voor zijn vervolg en dat merk je ieder moment.
DeMonaco heeft bijna het volledige scenario van de eersteling achter zich gelaten. Het enige wat overblijft is The Purge zelf. In 2023 ziet de wereld er helemaal anders uit. De macht in de Verenigde Staten is in handen van de New Founding Fathers. Om de misdaadcijfers naar beneden te halen hebben de machthebbers een nacht uitgekozen waarin iedereen naar hartenlust mag moorden zonder dat hij of zij daa voor wordt gestraft. Een ideale zet, want het is toch alleen maar het uitschot dat tijdens de zuiveringsnacht op straat loopt, terwijl de rijke burgers veilig (nou ja) in hun omgebouwde bunker schuilen.
De sequel is een ontzettend spannend kat-en-muis-spel geworden. Deze keer gaat het niet om een rijke familie waarmee de kijker sowieso geen medelijden heeft, maar volgen we een eenzaat (Frank Grillo) die een missie uitvoert. Wat precies komen we pas op het einde te weten, en uiteraard verklappen we niets. Tijdens zijn tocht ontfermt hij zich over een moeder met haar tienerdochter en een kibbelend koppeltje.
Je zal ons nooit horen beweren dat James DeMonaco een genie is, maar hij is er toch wel mooi in geslaagd om één van de spannendste blockbusters van het jaar af te leveren. De vertolkingen zijn standaard (lees niet uitmuntend, maar dus wel goed), maar het is vooral dat vreemde, angstaanjagende sfeertje dat The Purge: Anarchy boven de middelmaat uittilt. Verschillende recensenten hebben deze sequel met het betere John Carpenter-werk vergeleken en wat ons betreft is dat de nagel op de kop. We zegden het al: The Purge: Anarchy is fantastisch!
Extra Materiaal:
Deleted scenes
Behind the Anarchy
Technische specificaties:
Speelduur: 103′
Beeld: 2.40:1 – 1080p
Geluid: Frans Dolby Digital 5.1 & Engels Dolby Digital 5.1
The Purge: Anarchy is uitgebracht op dvd en Blu-ray. Er is ook een box beschikbaar met daarin ook de eerste film uit 2013.
Didier BECU
16/11/2014
---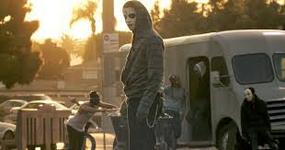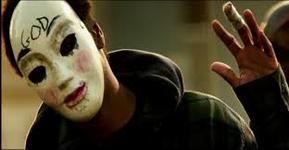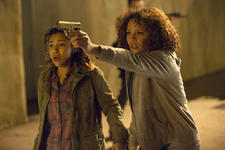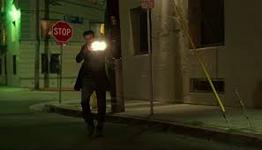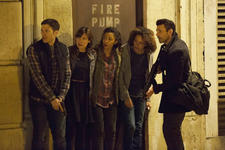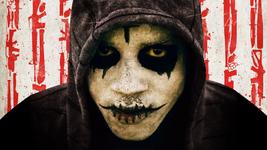 ---