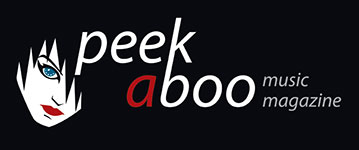 like this interview
---
JOHN CARPENTER
I'm encouraged for the future.
06/11/2014, Didier BECU
---
Since he was a kid, Howard Ralph Carpenter was fascinated by the westerns of Howard Hawks and John Ford and the science fiction classic Forbidden Planet. Intentionally Carpenter would become a music professor, one of those talents that would drift above once he started composing the great soundtracks from his movies. After making two short movies (Captain Voyeur and The Resurrection of Broncho Billy which won an Academy Award for Best Live Action Short Film), Carpenter directed his first picture in 1974: Dark Star. Already then, John Carpenter did everything himself: writing the script, making the soundtrack and of course producing and directing the movie.
The film was noted by Hollywood and two years later Carpenter could, with a tiny budget, direct the action movie Assault On Precint 13, which is according to himself inspired by Howard Hawks' Rio Bravo Hawks. It was the first time he worked with his producer Debra Hill who died in 2005 of cancer. Hill was very important for Carpenter, not only as an inspiration, but she also wrote the scripts for Halloween, The Fog, Escape From LA and Halloween II (directed by Rick Rosenthal who wasn't pleased with Carpenter's guidelines).
The next step was of course Halloween, the movie that has been copied a million times. We always thought this film was the start of the slasher genre, but apparently Mr. Carpenter has some different ideas about it. From one thing we're sure though: it gave us Jamie Lee Curtis, the daughter from Janet Leigh who died as Marion Crane in a shower in a movie made by a chap named Hitchcock. If Jamie Lee Curtis was the favourite actress of Carpenter, then Kurt Russell is his prefered actor with whom he worked for the first time in Elvis.
A year later he finished The Fog, a genius movie that is only disliked by the master himself. After Michael Myers, Carpenter invented another legendary film icon by turning Kurt Russell into Snake Plissken in Escape From New York. The turndown came with The Thing, this remake from The Thing From Another World by Howard Hawks, was in 1982 an expensive production, but everybody wanted to see Spielberg's ET instead. Carpenter had more and more difficulties with Hollywood, Universal was so dissapointed with The Thing that they handed the Stephen King-adaption Firestarter over to Mark L. Lester, this also meant that Jennifer Connelly was replaced by the girl who embraced ET (Drew Barrymore). Later Christine and Starman followed, but after the financial failure that Big Trouble In Little China was, Carpenter was forced to become an independent director again. Some say that both They Live and Prince Of Darkness were his latest great movies (which is not true!)
His 90's movies were mostly known for their failure at the box office as only fans cared about Memoirs Of An Invisible Man, Village Of The Damned, Escape From L.A.., In the Mouth of Madness, Vampires or Ghosts Of Mars. Carpenter waited nine years to come up with another movie, The Ward. A splendid gem no one cared about…
This is all information every fan already knows, but how else can we introduce an interview with John Carpenter?
We know what you think. You start reading this with excitment and then you see only 5 questions popping up. Is that it? Well, recently director Jonas Govaerts corrected me by saying that John Carpenter is not a man, but God. Some days before Halloween we contacted the manager, asking if God would answer some of our questions. Mind you, I think I can come up with hundreds of them, but the manager agreed and said it was okay to ask God five questions. To say it in Godfather-style, it was an offer we couldn't refuse! I know, you would probably have asked other questions. Along with our chief editor I composed a set of five questions you ask the man who made Halloween, The Thing, The Fog or Christine.
Hello John. You made a lot of movies. I think they all have one thing in common: they are made by someone who has a strong belief in himself, never puts any attention to certain rules. Do you follow the current movie scene. If so, do you think that movie makers are taking the risks you took?
JC: I do follow the current movie scene. There are quite a few very talented directors making excellent movies. And many of them take risks. Also, American television has some great work going on. I'm encouraged for the future.
In most of your movies you were director, screenwriter, producer, editor and composer. Was that a conscious choice & if so, why? Can you imagine it being different?
JC: Often, making low budget movies it was cheaper and easier to do all the jobs you mention. I can imagine things being different; I really don't want to work so hard.
You practically invented the slasher movie with "Halloween". What do you think of the slasher genre nowadays? Do you watch it yourself and what's your opinion about it?
JC: The slasher movie was begun in 1960 with Hitchcock's PSYCHO. I didn't invent it. And these days there are few if any slasher movies being made. "Slasher" is an 80's term.
Today's movies are overruled by CG-effects and everybody wants to have the sharpest image with his Blu-ray. What do you think of that hunger to perfection? And do you think you could do what you did if you would be starting now?
JC: I don't think current movies strive for perfection; they strive for spectacle.
A lot of your movies have been remade. You remade "Village of The Damned" by Wolf Rilla. Was that a hommage to Rilla or why did you do it? And your own movies have also been remade a few times. In all honesty I think they're okay to watch, but they miss your touch. Have you watched them yourself (eg Assault on Precinct 13 by Jean-François Richet - 2005)?
JC: Village Of The Damned was an assignment, a movie I made to resolve a contract dispute. And I enjoyed the remake of Assault On Precint 13.
Didier BECU
06/11/2014
---