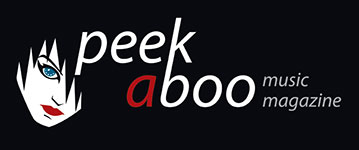 like this cd review
---
VARIOUS ARTISTS
Die Dark Disko Vol.2
Music
•
CD
[80/100]

Upscene
12/11/2015, Didier BECU
---
There are many reasons why people buy compilations. Most do it out of laziness, because they just want to hear in the living room the tracks that are played by the radio. Of course fervent music fans buy such records because they want to discover all sorts of new bands!
Die Dark Disko is such an opportunity, and this already is the second volume, on where you will find seventeen tracks that offer a nice overview of what is going on in the dark scene.

Of course, a compilation also needs some big names and it is Adrian Hates who opens this album with Sinferno. This track of Diary Of Dreams that comes from their brand new album Grau Im Light is extremely danceable, and immediately you know what to expect on the following tracks.

Everything remains dark, but you can dance on Katarsis by She Past Away. Other famous names are Eden Synthetic Corps (indus EBM in pure Skinny Puppy style), the seductive Crazy by Frozen Plasma or the aggrotech beats by Noisuf-X.

But yes, we decided to talk about the smaller bands! The best thing on here is the post-punk synth sound of Vein Cat who combine the best of Sixth June and Din-A-Tod. Owl Vision seems to do what Suicide Commando does, and in a very good way! Hertzinfarkt is funny, and irresistibly. Also definitely worth listening is Torul that sounds like A-Ha with Gary Numan-beats! A must that you can purchase for a very competitive price!
Tracklist:
01 DIARY OF DREAMS "Sinferno (reverse version)"
02 VEIN CAT "Implanted In You"
03 OWL VISION "Holy Sh * t (original version)"
04 EDEN SYNTHETIC CORPS "The Northern Hunter"
05 ES23 "Wake Up (CHROM remix)"
06 Noisuf-X "Big Bang"
07 REAPER "Der Schnitter (SKALA VERTEX mix)"
08 X-RX "Kein Herz"
09 FROZEN PLASMA "Crazy (radio edit)"
10 Preemptive Strike 0.1 "Epos Of The Argonauts (SYRIAN remix)"
11 HERTZINFARKT "Teufel's Tänzer (J.Ö.TZ mix)"
12 SHE PAST AWAY "Katarsis"
13 S.I.T.D. "Richtfest (single)"
14 ESSENCE OF MIND "No Place To Hide"
15 MEPHISTO SYSTEM "On Fire"
16 STENDAL BLAST "Fährmann"
17 Torul "Difficult To Kill"
Didier BECU
12/11/2015
---
Er zijn veel redenen waarom mensen compilaties kopen. De meeste doen het uit luiheid, omdat ze gewoon in de huiskamer de tracks willen horen die door de radio worden grijsgedraaid. Fervente muziekliefhebbers halen natuurlijk zo'n schijfje in huis om allerlei nieuwe bands te ontdekken!

Die Dark Disko is ondertussen aan zijn tweede volume toe en je vindt er zeventien tracks op terug die een mooi overzicht bieden van wat er zich allemaal in de dark scene afspeelt.

Natuurlijk heeft een verzamelaar wat bekende namen nodig en het is dan ook Adrian Hates die met Sinferno Die Dark Disko Vol. 2 mag openen. Dit nummer van Diary Of Dreams dat uit hun fonkelnieuwe cd Grau Im Licht komt is uiterst dansbaar, en hiermee wordt meteen de toon gezet voor de volgende nummers.

Alles blijft natuurlijk donker, maar je kan er ook lekker op dansen, zelfs op Katarsis van She Past Away. Andere bekende namen zijn Eden Synthetic Corps (indus EBM in Skinny Puppy stijl), het verleidelijke Crazy van Frozen Plasma of de aggrotech beats van NOISUF-X.

Maar juist, we gingen het over de kleinere bands hebben! De grote uitschieter is de synth postpunk van Vein Cat dat het beste van Sixth June en Din-A-Tod combineert. Owl Vision lijkt zich in het Suicide Commando-vaarwater te begeven en doet dat meer dan goed. Hertzinfarkt is grappig, en onweerstaanbaar. Ook beslist de moeite is Torul dat klinkt als A-Ha met Gary Numan-beats! Een aanrader die je trouwens voor een zeer scherpe prijs kan aanschaffen!
Tracklist:
01 DIARY OF DREAMS "Sinferno (reverse version)"
02 VEIN CAT "Implanted In You"
03 OWL VISION "Holy Sh*t (original version)"
04 EDEN SYNTHETIC CORPS "The Northern Hunter"
05 ES23 "Wake Up (CHROM remix)"
06 NOISUF-X "Big Bang"
07 REAPER "Der Schnitter (SKALA VERTEX mix)"
08 X-RX "Kein Herz"
09 FROZEN PLASMA "Crazy (radio edit)"
10 PREEMPTIVE STRIKE 0.1 "Epos Of The Argonauts (SYRIAN remix)"
11 HERTZINFARKT "Teufel's Tänzer (J.Ö.T.Z mix)"
12 SHE PAST AWAY "Katarsis"
13 S.I.T.D. "Richtfest (single)"
14 ESSENCE OF MIND "No Place To Hide"
15 MEPHISTOSYSTEM "On Fire"
16 STENDAL BLAST "Fährmann"
17 TORUL "Difficult To Kill"
Didier BECU
12/11/2015
---