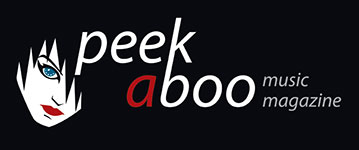 like this cd review
---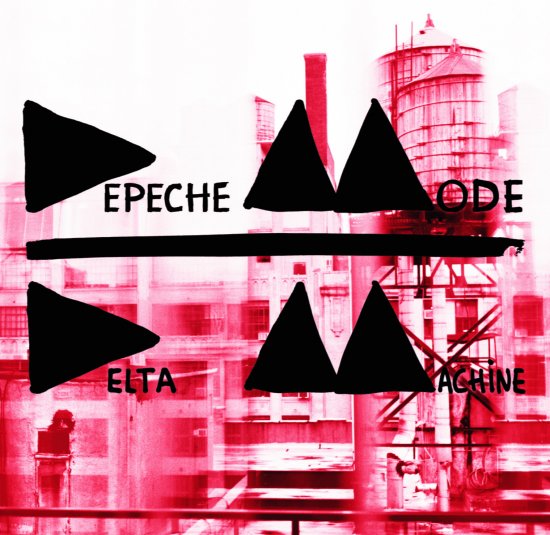 DEPECHE MODE
Delta Machine
Music
•
CD
Electro Pop
•
Minimal
•
New wave
•
Synthpop
[90/100]

SONY MUSIC
26/03/2013, Philippe BLACKMARQUIS
---
Depeche Mode has the synthetic blues. The title of this 13th album sets the tone: "Delta" refers to the blues aspect (the Mississippi Delta) and "Machine", to the synthetic side. In addition, nice find, the initials "DM" correspond to those of the band. Released nearly four years after "Sounds Of The Universe", "Delta Machine" was recorded last year in New York and Santa Barbara. It was produced by Ben Hillier and mixed by Flood.

It is always difficult to review the new album of a very famous band: you need to abstract yourself from your own expectations and from the marketing machine with its powerful subliminal messages. You must focus on the music, only the music. And from this point of view, "Delta Machine" is a very good album: more direct, more organic, more pop-oriented than "Sounds Of The Universe", which was very cinematic. "Delta Machine" revives the atmospheres of "Violator" (especially "Personal Jesus") and of "Songs Of Faith And Devotion": you find this mixture of dark blues, lyrics related to sex, religion and love, all this supported by very edgy analog arrangements and catchy melodies.

"Welcome To My World" starts smoothly, with dub accents. You think that DM has turned dubstep or is eyeing to this style of music like Muse, but no, it's only a wink and the song develops into a typical slow synth-pop song, leading to a beautiful chorus sung in harmony by Gahan and Gore. We already knew "Angel", almost a gospel song articulated around very incisive, nearly industrial synthetic textures. "Heaven" is one of Gore's most beautiful compositions, a true classic based on a piano descent which evokes Lennon and a melody that reminds me of Radiohead ("Karma Police"). "Secret To The End" is the first composition on the album written by Dave Gahan in collaboration with Kurt Uenala, a musician / sound engineer of Swiss origin and the result is good! It is a typically synth-pop track, very well built, almost an archetypal Depeche Mode hit.

Change of atmosphere for "My Little Universe", which sounds very trip-hop and here, we think of Portishead. The singing is quiet, crooning and the song ends in a highly experimental 'minimal techno' craze: fun! Then, again, a 180 degrees turn and it's "Slow" with its downright bluesy guitar intro. Here, the pace is tacking, very sensual and the lyrics, overtly sexual. Hot!

In "Broken", Dave Gahan again demonstrates that he is perfectly capable of writing classic Depeche Mode songs. Everything is present: rhythms, harmonies and melodies. "The Child Inside" is the usual calm ballad sung by Martin Gore, here embellished with beautiful synthetic sounds. "Soft Touch / Raw Nerve" is direct and unadorned: jerky rhythms, straightforward vocals and a clear potential to be a hit. In "You Should Be Higher", signed by Gahan, one is immediately taken by the very sensual rhythm, reminiscent of "Closer" by NIN and the chorus is simply sublime, ethereal and hypnotic. Wonderful!

The intro and arrangements of "Alone" remind me of John Foxx And The Maths, especially in the synth arpeggiato's and melodies. The song begins gently but muscle progressively to close on a carpet of analog sequences. Then it's "Soothe My Soul", an obvious club killer! An irresistible electro beat, combined with catchy melodies and suddenly, you're pushing up the volume and improvising a dance in your living room... This one has already earned its place in the playlist of my next DJ set! The album is closed on a bluesy tone with "Goodbye". But the chorus of the song is a real surprise: it sounds like the Beatles or the Stones ("Goodbye, Ruby Tuesday"), very sixties! I can imagine the public singing this line to infinity at the end of the forthcoming concerts!

As bonus on the Deluxe CD and the double LP, we find the only song written by Gore and Gahan together: "Long Time Lie". It is a slow track, dominated by a bewitching chorus and very raw analog sounds. "Happens All The Time", signed by Gahan/Uenala, is in the same vein, but the programming is a little less successful. "Always" is another ballad sung by Gore and the last song, "All That's Mine", which was already on the EP "Heaven", proves the quality of the Gahan/Uenala compositions; this song would have deserved to be on the main tracklist.

In drawing conclusions, we must recognize that this album is a real success. The compositions are bright, the arrangements are bold and inventive and the sound is perfectly modern. And the atmosphere is dark, very dark! After 30 years of career, the old friends have lost none of their inspiration and seem very happy to be together to hit the road again. No doubt, Depeche Mode is still in fashion... "à la Mode"...

Tracklisting:
1. Welcome To My World
2. Angel
3. Heaven
4. Secret To The End
5. My Little Universe
6. Slow
7. Broken
8. The Child Inside
9. Soft Touch / Raw Nerve
10. Should Be Higher
11. Alone
12. Soothe My Soul
13. Goodbye

Bonus on Deluxe 2CD and 2LP
14. Long Time Lie
15. Happens All The Time
16. Always
17. All That's Mine

The Deluxe versions also offer a beautiful booklet of 28 pages with photographs made by the band's historical artistic collaborator Anton Corbijn.
Philippe BLACKMARQUIS
26/03/2013
---