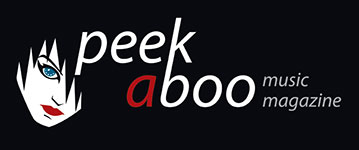 like this interview

---
LA HORDE
We will have real dragons, real giant monkeys, real naked nymphs, real musicians & real NEW SONGS on stage!
23/02/2015, Filip VAN MUYLEM
photos: © Charlotte Henrottin & last one Nouzie Photography
---
La Horde is one of those bands that is loved by the Trolls et Légendes fans. It felt right to inform the people who haven't been to this great festival about them. Right now they are also in recording process …

La Horde is a French speaking band, singing in French and English. Can you tell our readers what La Horde is, what is the philosophy behind the band's name?
Arno: Well... what is la Horde...? La Horde is a powerful bunch of good friends, created by Mathieu and Arno. We used to play some folk music in the streets just to have fun, and month after month, people joined the band to create what is La Horde now. The philosophy? What is it? In fact, the name was found by Pierre Jean, our past manager, so it stayed like that. But, you know, even if we are with 3 or 4 on stage, we are as powerful as a horde.
Mathieu: Well I would say that we are a pagan folk band with a lot of humor, fun and very bad jokes on stage. Take Faun on the one hand; take Beavis and Butthead on the other hand, mix it together and you can have an idea of what we are... For the name, as Arno said, that name was given to us by someone else. The more time passes, the more we become worthy of that name!

You exist since 2008, can you tell us something about the fun, finding your own sound and stage act since then?
Arno: A lot of what we do and play now was build up during rehearsal. And we have a lot of fun when we are working on what we will play on stage. There is a good way for us to do it: the "nooo, we can't do that". At that precise moment, we know that we will do it. We really want to make the craziest things we have in mind possible. And during that process the gig becomes a show.
Mathieu: The fun is always an essential part of the band, and we try to keep it as fresh as we can, if some things can be build and rehearsed, there remains a lot of space for improvisation on stage, every show is different, we manage to talk with the people, so it all depends on how the audience reacts, and how we handle that. For our sound, we love to try and play with what we have on our hands, be it pedals, multi-effects, etc... There is no way we can't use these funny things, because we play "acoustic" music... But the rule remains that everything must be playable without effect, it is the icing on the cake...

Before I forget: is this your first interview in English?
Arno: Yes, it is. So feel free to correct me. As Mathieu uses to say, I'm talking English "like an old Russian whore". But I feel OK with that, it makes me charming. We do not do a lot of interviews. There are some in French, but I don't think they were translated.

Who makes your stage clothes? Can you describe them a bit for those who haven't seen you yet on stage?
Arno: Personally, my underwear is usually "Jules" or "WE". The other part of the costume, we create it ourselves. Well... my girlfriend does. For the shoes, they come from a French seller. We buy a lot of things on markets like there is one at Trolls et Légendes. We like to help and buy things made by a handcrafter.
Mathieu: Our clothes are made by people around us (my ex-girlfriend, in my case), and the rest are pieces that we collect from different markets, medieval events, etc... with the time these have really become clothes that we wear more than clothes for the stage, we are perfectly at ease and could live with these!

Can you tell us something about great gigs you had, nice places you have played? Some funny stories?
Arno: Oh! There are so many good moments with this band. I think I will always remember our first "big" gig in France, on a festival called Cidre et Dragons. It was a huge blast of positive energy for us, and a real kick in the ass to produce our first album. After that, there were stages like Trolls et Légendes and Castlefest, where we had a lot of fun! A really funny story? It was at the festival "les Anthinoises", last year, where we opened our gig with four classical dancers alone on stage, dancing on the opening music of the movie "the Goonies". The organizer knew nothing about what we would do and in the backstage he said:"you really are a band of crazy dudes!" And then we blowed off the stage... (laughs).
Mathieu: Cidre and Dragons remains something extremely important. The band was created there, in the streets, 4 years before that, and we found our real identity there, it was the revelation of what we could achieve... The big gigs are always an experience, we play a lot with the audience, so when there is a lot of people who play the game, it is something to be seen... I made 2400 people jump on Trolls et Légendes, and it is a reminder that has stuck in my head. In Castlefest last year, we asked the people to come in their pyjama's on a saturday morning, and a lot of them did, we then had a giant Wall of Pillows in place of a wall of death. That is where this is a magic band, we have very stupid ideas, but what makes it so great is that people play the game and join the fun!

Making fun, having partys on stage is your core business, so what is the difference between a rehearsal and a gig, as I feel that there is only a mere difference between both?
Arno: In fact, in rehearsal, we work a lot. We have a lot of fun, but before, we work. And you know what is working in the world of music? Well, we play several times the same thing. On a stage, you just have one chance to do it right and you have that pressure that you have to make really funny things, but with a lot of professional spirit. But we make a lot of fun out of both. And on stage, we have the fifth band member with us: the audience!!
Mathieu: To be able to jump in and out of a song to make a joke, we have to know the songs very well, so there is a part where we work on the songs. Then there is a part where we know the songs good enough to start twisting it in all the possible ways without stopping to play it, then we find stupid things to include in the songs, that should work for good timing...But it's always fun to do, we have that kind of anticipation that you can have when you are a kid, having prepared a bad joke, and waiting in the corner for someone to fall in the trap...

Do you improvise a lot on stage or has it all been talked out before, and planned?
Arno: When we play music, we don't improvise a lot, because of the jokes and little winks. Between the songs, yes, there is a lot of improvising, playing and talking with the people in the audience, making jokes of what happened on stage, bands we play with... We try to stick to a sort of a plan, but sometimes we forget about the plan!
Mathieu: The music is rarely improvised. The rest is always open to something that can happen...

When can we expect more music on sound cloud or on a CD? How come it is so hard to find anything of you (and I'm not talking about YouTube, but physical CD's or Soundcloud)?
Arno: We are actually working on a brand new album. It will be our third, the second studio album. And yes, it is not easy to find our music. My fault. I HAVE TO find a couple of hours to finish our iTunes, Deezer ,Spotify and our SoundCloud account, and finish our webshop, and and and... Because we are a self-made band, sometimes things take more time. But it is on my to do list! You can already find our CD's and our merch-stuff during our gigs. Our beloved merch-girl will take all your money with a lot of pleasure.

You will be helped out by Mich (the drummer of Rastaban), can you tell us what happened to your drummer? As Mich is with you on stage, might that be an opportunity to get some people of Rastaban next to him on stage and create an even bigger party?
Arno: I remember Castlefest, when we were with the two complete bands on stage to play one of our song. It was massive! So yes, it happens. We love to play with them, especially with Marine. Now, Mich is with us on stage for some gigs in the first part of 2015. We don't know yet what will happen after that. Wait and see.

For me and you it is pretty easy to imagine how much fun the opening day of Trolls et Légendes is, but can you explain it a bit to the people who will come for the first time or who are still in doubt to try it out?
Arno: In fact, yes, it's a lot of fun, and when working on a stage, it really gets crazy! People, you need to be there at the opening of the doors!! We know it's early, but you MUST BE THERE! And, to people who will come for the first time, I would say: "it's like all first times, it seems to be really big, but the pleasure is bigger!" And for those who are still in doubt... well, if they want to be bored alone at home... missing the biggest show of all times... you know...

What kind of visual spectacle will we see during The Trolls et Légendes?
Arno: There will be real dragons, real giant monkeys, real naked nymphs, real musicians, real NEW SONGS (no joke!!), real star wars monsters, perhaps real guests, but the others real things are surprises. We are working on new songs and new things to make everybody laugh.

How does it feel to be asked to come back at a festival as this one?
Arno: I think it is a good message for the band, to continue to work like we do. When the festival manager has trust in you, it is easier to play! We are really proud to be there.

If you would be able to invite somebody on stage from the past 10 years of Trolls et Légendes, who would it be and why?
Arno: I think someone of the Faun crew. Perhaps Oliver. He is a really good front stage man and I really like the way he play his instruments.
Mathieu: Oliver would be a good choice, but I would also like to work with Nicholas and Naomi of Dandelion Wine, because playing with them is so much fun!

Anything to close this interview? A nice punch line?
Ladies and gentlemen!! Know it's time for you to turn this beautiful page and discover "place the following band here", the one and only!! We really love them, because of all the times we spend together in that special hotel room... By the way, thanks to Pikatchu, no, Peek-a-Boo for the interview and thanks for your attention!
Here you find an overview of what can be found on our website about The Trolls et Légendes-Festival 2015:
Friday:
Naheulband (f), Feuerschwanz (d), La Horde (b)
Saturday:
Eluveitie (ch), Tanzwut (d), Huldre (dk), Nook Karavan (b)
Promo links:
Sunday:
Corvus Corax (d), Rastaban (b), Cuélebre (sp), Cesair (nl)
Promo links:
These bands will play during daytime:
Gny
A great compilation:
La Guilde Folk - Wild Folk Pagan VOL III with Cesair, Rastaban, Cuèlebre … Click here
Filip VAN MUYLEM
23/02/2015
---