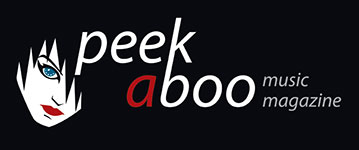 like this cd (ep) review
---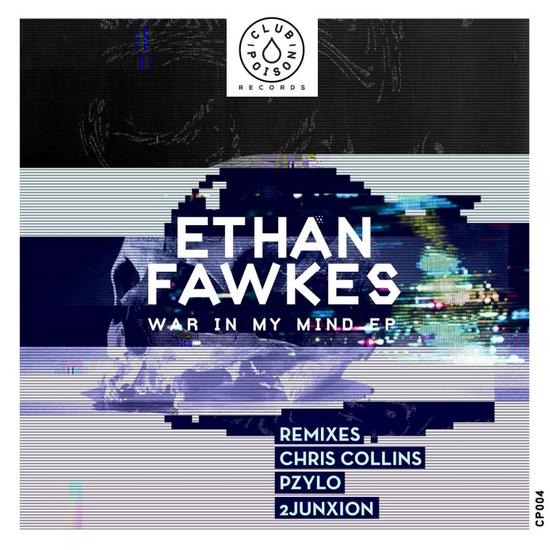 ETHAN FAWKES
War in my mind EP
Music
•
CD (EP)
Industrial
•
Noise
[95/100]

Club Poison
07/04/2015, Britta Tabrit
---
After his album "Symptom of Apocalypse", the Belgian DJ, producer, remixer, writer and singer Ethan Fawkes batters us with a new EP called "War in my mind".
The EP contains 5 tracks, of which 3 are remixes of the song "War for nothing", mixed by Chris Collins, Pzylo and 2Junxion.
Track 1 "War for nothing" is the original version. It demonstrates Fawkes' renowned way to combine TBM and Noise Industrial and to create an explosive mixture of the futility of war and his ability to transmit this via hard electronic strains.
Track 2 is called "Fire in my mind". This song is another TBM crunch that somehow appears to be something like the prolongation of track 1. The rude sounds and the names unite the two songs, that form a monstrous hybrid.
The Chris Collins Propaganda Remix of "War for nothing" interrupts the unity of the first two tracks. Chris Collins pushes the song to a new dimension. More danceable, but not in the least unvicious. If you thought that after track 1 and 2 you deserved a break ,you are seriously mistaken. The martial jaunt continues.
The Pzylo Remix is clearly a dance track. The roaring elements are more or less removed, the main theme becomes pushy. Somehow this is the badly needed relief after the militant stomp of the previous strongholds. But don't celebrate just yet…..
The last remix by 2Junxion is the acid reflux of this destructive meal.
The Acid/Techno combo switches completely to a different world, but never loses sight of Ethan Fawkes' central statement of "War for nothing". An interesting side trip to a congeneric music genre!
All in all Ethan Fawkes' latest EP won't let you down. Two songs that show his brute force once again, and 3 well compatible remixes grouped around the idea of war call into existence another sound-storm at its finest!
Check Ethan Fawkes on Facebook: https://www.facebook.com/ethanfawkes.official?fref=ts
HP: http://www.ethanfawkes.com/
Soundcloud: https://soundcloud.com/clubpoison/sets/ethan-fawkes-war-in-my-mind-club-poison-004
Britta Tabrit
07/04/2015
---