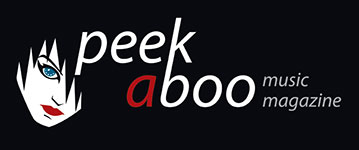 like this cd review
---
CAUSTIC
Industrial Music
Music
•
CD
Industrial
•
Noise
[70/100]

Negative Gain Productions
21/12/2015, Ron SCHOONWATER
---
Of course the title Industrial Music couldn't be any better as this is exactly the kind of music that Matt Fanale makes on Caustic. You surely can refer to Skinny Puppy or Front Line Assembly, especially due to Matt's vocals.

At the the end of closing song Bleached Asshole/The Deafening Beat Of My Heart, Matt goes over the top with his emotions. It reminds me of a Korn song in which the singer spits out his emotions and finally bursts out into tears. But make no mistake: Caustic makes heavy, repetitive noise and ferocious industrial. Not always effective, but fans of the genre will like this. Just listen to Attention Please, Bomb The Clubs, Scream Your Name or Why Because.

However, Caustic is best when sounding different. Fine examples are the subdued Gravity Bong, the ultra violently swinging Michael Fucking Ironside, the provocative Military Fascist Show, the beautifully constructed Fuck In A Suite and the deafening cyberpunk/industrial hardcore of Toxic Waste.

Industrial Music is not really innovative or extreme, but perfect for fans of industrial music. And look, it's even the title!
Ron SCHOONWATER
21/12/2015
---
De titel Industrial Music kan niet duidelijker maken welke muziek Matt Fanale op Caustic maakt. Enige verwijzingen naar Skinny Puppy en Front Line Assembly ontbreken niet. Dat komt mede door de zang van Matt die regelmatig tegen het geluid van de eerder genoemde bands aanschurkt.

Op het einde van de afsluiter Bleached Asshole/The Deafening Beat Of My Heart gooit Matt er nog wat 'over the top'-emotie tegenaan. Het doet heel even denken aan een nummer van Korn waarin de zanger op het einde, na met volle overgave alles te hebben uitgespuugd, in snikken uitbarst. Caustic heeft echter vooral zware, zichzelf herhalende noise, industrial en felheid laten horen. Niet altijd even effectief, maar voor de liefhebbers van dit genre goed te pruimen. Luister maar naar Attention Please, Bomb The Clubs, Scream Your Name of Why Because.

Caustic valt echter meer op als het anders klinkt. Zoals bijv. in het ingetogen, trage Gravity Bong, de ultra heftig swingende Michael Fucking Ironside, de zware beats en provocatie van Military Fascist Show, het mooi opgebouwde Fuck In A Suite en de oorverdovende cyberpunk/industrial hardcore van Toxic Waste.

Industrial Music is niet echt innovatief of extreem, maar voldoet prima aan de eisen die liefhebbers aan industrial music stellen. Laat dat nou net de titel zijn!
Ron SCHOONWATER
21/12/2015
---