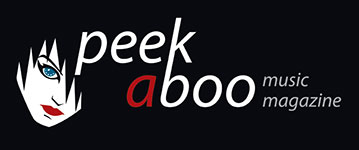 like this movie review
---
RICHARD GLATZER & WASH WESTMORELAND
The Last Of Robin Hood
Movie
Biography
[20/100]

Universal Music
13/04/2015, Didier BECU
---
Films about actors can be masterpieces. Sunset Boulevard is perhaps the best known example, The Last Of Robin Hood is not, because directors Richard Glatzer and Wash Westmoreland made the wrong choices. However there are a lot interesting things to say about the life of Errol Flynn (the Hollywood star who through his roles was almost identified with Robin Hood, hence the title). Unfortunately, the two don't do anything with it, and this film (despite the well-known cast) is nothing more than an ordinary television film, that is hardly worth your attention.
One of the reasons why The Last Of Robin Hood failed is because Kevin Kline is just not strong enough to perform the icon, at least not in this film. Apparently the directors were pleased with a vague impression and wanted to focus on the turbulent life of the actor, especially during his last years when his name was almost daily on the tabloid pages. This is particularly pityful for Susan Sarandon as Florence Aadland, who proves that, despite her age, she is still one of the best Hollywood actresses. She plays the ruthless mother, who drivese her daughter Beverly (Dakota Fanning) in the arms of the much older Flynn. A fake ID says she is 18, but the teen was actually barely 15. She was eventually Flynn's last sweetheart and he even died in her arms.
Such a story would normally evoke cinematic fireworks, unfortunately that is not the case. Max Casella as Stanley Kubrick (Lolita factor) is even quite grotesque. Only necessary for avid fans of Errol Flynn, if they still exist.
The Last Of Robin Hood is now out on DVD by Universal.
Didier BECU
13/04/2015
---
Films over acteurs kunnen soms knappe meesterwerken opleveren. Wellicht is Sunset Boulevard het bekendste voorbeeld, The Last Of Robin Hood zal dat niet worden, want regisseurs Richard Glatzer en Wash Westmoreland slaan de bal behoorlijk mis. Nochtans valt er heel wat interessants te vertellen over het leven van Errol Flynn (de Hollywoodster die door zijn rollen bijna werd vereenzelvigd met Robin Hood, vandaar ook de titel). Helaas doen de twee er niks mee en is deze film (ondanks de bekende cast) niet meer dan een ordinaire televisiefilm die nauwelijks je aandacht waard is.
Een van de redenen waarom The Last Of Robin Hood zo goed als volledig de mist in gaat is omdat Kevin Kline als acteur gewoon niet sterk genoeg is om gestalte te geven aan het icoon, ten minste toch niet in deze film. Blijkbaar nam men genoegen met een sfeerbeeld en wilde men zich niet concentreren op het turbulente leven van de acteur, die vooral in zijn laatste jaren dagelijks de pagina's van de roddelpers haalde. Dat is vooral jammer voor Susan Sarandon, die als Florence Aadland bewijst dat ze, ondanks haar hoge leeftijd, toch nog één van de beste Hollywoodactrices is. Zij speelt de meedogenloze moeder die haar dochter Beverly (Dakota Fanning) in de armen van de veel oudere Flynn drijft. Een valse identiteitskaart beweert dat ze 18 is, maar de tiener is in werkelijkheid nauwelijks 15. Uiteindelijk werd ze Flynns laatste liefje en stierf hij zelfs in haar armen.
Zo'n verhaal zou normaal in puur cinematografisch vuurwerk moeten veranderen, helaas is dat niet het geval. Max Casella als Stanley Kubrick (de Lolita-factor) is zelfs behoorlijk potsierlijk. Alleen maar noodzakelijk voor fervente Errol Flynn-fans, als die nog bestaan.
The Last Of Robin Hood is vanaf nu op dvd via Universal uit.
Didier BECU
13/04/2015
---
---