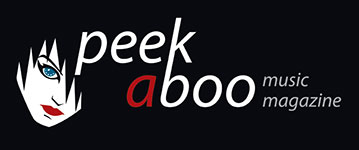 like this movie review
---
SEOK-HOON LEE
Pirates: The King's Seal
Movie
Action
Splendid Films
14/04/2015, Didier BECU
---
Of course you can blame Johnny Depp, but since Jack Sparrow made it to the screen, we are tired of pirate stories. And look at the precise moment that this franchise is on the doldrums, the South Koreans come with an answer to Pirates Of The Caribbean. To be somewhat original, the makers added a giant whale to the story. Advertising guys were inspired and they put Moby Dick on the poster. No coincidence, because soon In The Heart Of The Sea (Ron Howard's version of Herman Melville story) will be in the theatres. Anyway, let us focus on Pirates, because a lot of movie fans are convinced that the future of cinema lies somewhere in Korea. Indeed, sometimes they deliver nice gems, just think of Snowpiercer, but this film by Lee Suk-Hoon is rather a typical Asian adventure film in which martial art rules over the story.
The story is set during the early Joseon Dynasty. The Navy is looking for a whale after it ate a ship and now it has the Imperial Seal in his belly. The pirates know that too, and of course they want to find the animal before the navy doscivers it.
This (almost) infantile story has some swirling special effects, spectacular battle scenes and a host of lovely ladies. With that you can actually (almost) forget that only the packing is worth seeing. Although the story is far from complicated, it remains difficult to see who is fighting who. Pirates is a typical Splendid release, a nice spectacle for the fans of Asian films in which everything has to be hip; you better not think about the cinematic value.
Didier BECU
14/04/2015
---
De schuld ligt natuurlijk bij Johnny Depp, want sinds Jack Sparrow hebben wij het ondertussen wel gehad met piratenverhalen. En kijk op het moment dat de franchise (gelukkig) in het slop is geraakt, komen de Zuid-Koreanen met een antwoord op Pirates Of The Carribean. Om het toch enigszins origineel te maken hebben de makers er een walvis bijgegooid, wat reclamejongens inspireerden om Moby Dick op de poster te kleven. Laat ook dat niet toevallig zijn, want binnenkort komt In The Heart Of The Sea uit: Ron Howards versie van het Herman Melville-verhaal. Maar goed, laten we ons op Pirates concentreren, want heel wat filmfans zijn ervan overtuigd dat de toekomst van de cinema ergens in Korea ligt. Dat levert inderdaad soms leuke prenten op, denk maar aan Snowpiercer, maar deze film van Lee Suk-Hoon is eerder een typische Aziatische avonturenfilm waarin de vechtkunstop het verhaal primeert.
Het verhaal speelt zich af tijdens het begin van de Joseon-dynastie. De marine is op zoek naar een walvis die nadat die een schip heeft opgegeten, het Keizerlijke Zegel in zijn buik heeft. Ook de piraten weten dat en er ontstaat een race om het Zegel als eerste in handen zal krijgen.
Dit (bijna) infantiele verhaaltje wordt opgedirkt met wervelende special effects, spectaculaire vechtscènes en een resem mooie dames, waardoor je eigenlijk (bijna) vergeet dat alleen de verpakking je ogen waard zijn. Alhoewel het verhaal allesbehalve ingewikkeld is, blijft het toch moeilijk om te weten wie tegen wie vecht. Pirates is een typisch Splendid-release; voer dus voor fans van Aziatische spektakelfilms waarin alles hip moet zijn, de cinematografische waarde ervan reken je er beter niet bij.
Didier BECU
14/04/2015
---
---