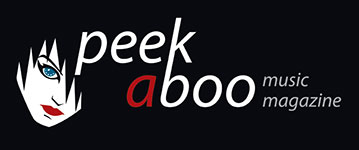 like this movie review
---
CLAUDIO FAH
Northmen - A Viking Saga
Movie
Action
[50/100]

Splendid Films
14/04/2015, Didier BECU
---
Perhaps in the wake of the wildly popular Fox series The Vikings, there is now a feature film about the Vikings. Probably you will not find any people that is treated in such a steroetype way as the Vikings, and the Swiss director Claudio Fäh reinforces that image in Northmen: A Viking Saga. It is obvious that the director of Sniper: Reloaded (no, we do not know that one either) and Hollow Man 2 had not a whit of interest in the real history of those bloodthirsty men. A wardrobe with some Viking appliances, a generous portion of violence, a weak script and a low budget should ensure that this film gets the attention of the Games Of Thrones-fan, at least the fans who are easily satisfied because Northmen: A Viking Saga is just an enjoyable adventure picture that you can hardly call a movie.
A group of Vikings under the leadership of Asbjörn ends up in a storm and strands with a boat on the coast of Alba (now Scotland). They realize that they have landed on enemy territory and therefore they want to return to their safe haven in Danelagh. Of course this is not a trip without danger, because the king of Alba sends his most feared mercenaries after them.
Actually, you already would be able to form an image of the film without seeing it. Fäh indeed uses all the clichés, and his film could actually come from the 90's. The actors are clearly selected for their muscles and the dialogues can be imagined by anyone. And yet, it is precisely that childlike innocence that makes Northmen: A Viking Saga enjoyable. Northmen: A Viking Saga is now out on DVD and Blu-ray via Splendid.
Didier BECU
14/04/2015
---
Wellicht in het kielzog van de immens populaire Fox-reeks The Vikings, is er nu een speelfilm over de Noormannen. Waarschijnlijk vind je geen enkel volk dat zo stereotiep wordt behandeld als de Vikingen, en de Zwitserse regisseur Claudio Fäh doet daar in Northmen: A Viking Saga een mooi schepje bovenop. Het is overduidelijk dat de regisseur van Sniper: Reloaded (neen, wij kennen hem ook niet) en Hollow Man 2 geen sikkepit interesse had in de echte geschiedenis van deze bloeddorstige mannen. Een klerenkast met Vikingattributen, een flinke portie geweld, een mager script en een laag budget moeten ervoor zorgen dat deze film de aandacht van de Games Of Thrones-fan krijgt, ten minste van fans die de lat niet al te hoog leggen omdat Northmen: A Viking Saga gewoon een genietbare avonturenprent is die je eigenlijk nauwelijks een film kan noemen.
Een groep Vikingen onder leiding van Asbjörn komt in een storm terecht waardoor hun boot op de kust van Alba (het huidige Schotland) strandt. Ze beseffen dat ze op vijandelijk gebied zijn terechtgekomen en willen daarom terug naar hun veilige thuishaven in Danelagh. Natuurlijk is dit geen tocht zonder gevaren, want de koning van Alba stuurt zijn meest gevreesde huurlingen achter hun aan.
Eigenlijk zou je je nu al een beeld moeten kunnen vormen van de film zonder hem te hebben gezien. Fäh schuwt inderdaad de clichés niet, en zijn film kon eigenlijk uit de jaren 90 komen. De acteurs zijn duidelijk geselecteerd voor hun spieren en de dialogen kan iedereen bedenken. En toch is het net deze kinderlijke onschuld die Northmen: A Viking Saga genietbaar maakt. Van filmkunst is er weinig sprake, maar wie gewoon op zoek is naar wat hersenloos avontuur (soms moet dat kunnen), zal zich misschien ergeren aan de ondermaatse vertolkingen, maar zich niet vervelen. Voor de liefhebbers is Northmen: A Viking Saga nu uit op dvd en Blu-ray via Splendid.
Didier BECU
14/04/2015
---
---