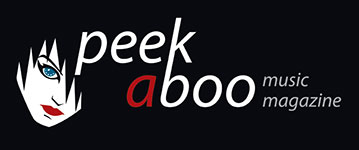 like this article review
---
MIKE MARSH (HARDWIRE)
Ten Albums That Changed My Life
Article
Electro
01/08/2015, Britta Tabrit
---
HARDWIRE is a US Industrial band and the 4 guys decided to be part of Peek-A-Boo's latest column "Ten albums that changed my life". Read what Mike Marsh (guitar and vocals) wants you to know:
Here is my list of top 10 albums that changed my life. I tried to select albums that legitimately affected me in some way, not just favorites. They are in no specific order.
1. Megadeth: Countdown to Extinction
This was the album that introduced me to Megadeth and was my gateway drug into the heavier darker side of metal. From here I found bands like Slayer, Venom, Decide, and Morbid Angel. It's also a massive influence on my playing style.
2. Devo: Pioneers Who Got Scalped: The Anthology
The funny thing is I liked Devo before I really started to know who they were. I already loved the opening song to the Dan Aykroyd movie "Doctor Detroit" and Weird Al's "Dare to be Stupid". Granted, the Weird Al track wasn't a true Devo song, but could have easily been one. I also thought that that a friend of mine, Dave Strand of "The Strand", looked like a younger version of Mark Mothersbaugh. The entire Devo catalogue is fantastic – even the new stuff!
3. Kraftwerk: The Mix
This was a "best of" album for which they re-recorded some of their classic tracks. It introduced me to their ultra-cold sound. It's hard to comprehend sometimes how ahead of their time they were. The climax of Autobahn still gives me the chills!
4. Slayer: Seasons in the Abyss
Here is another massive influence on my playing style. It's an epic Slayer classic. It also didn't hurt that Kerry King was my neighbour when I was in high school.
5. KMFDM: Symbols
This is the one that introduced me to their music and others like them. It's also where I first heard En Esch's exceptional German voice (his spoken word part in Megalomaniac). It's a great album, but my favorite still goes to "Nihil".
6. "Weird Al" Yankovic: Dare to be Stupid
Yes! I like Weird Al – his music was a huge part of my childhood. Who doesn't like him?
7. Die Krupps: III – Odyssey of the Mind
When Ryan and I started Hardwire we didn't know of many bands that had a sound similar to ours. Luckily for us, Die Krupps was one of them. They are the perfect bridge between electronic and metal. They were and still are a heavy influence on our sound.
8. Megadeth: Hangar 18
Yes - more Megadeth and one of the greatest thrash albums ever written. Don't believe me? Listen to it…
9. Beethoven: Symphony No. 9
This is the greatest piece of music ever written. Please give the whole symphony a listen – not just the 4th movement.
10. Rossini: The Barber of Seville
This is a classic and the one that introduced me to opera. It's almost 200 years old and still amazing. Even if you think you don't know it – you do. Check out 'Largo al factotum' and you'll know what I mean.
Hardwire on Facebook: https://www.facebook.com/hardwirehardcore?fref=ts
Homepage: http://hardwirecentral.com/
Britta Tabrit
01/08/2015
---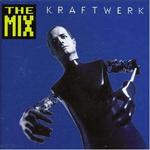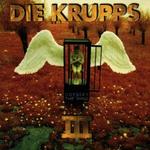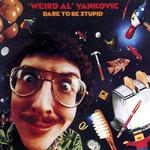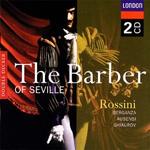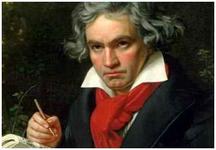 ---