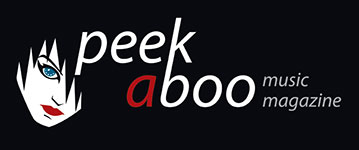 like this article review
---
ROBERT PALMER
Essential albums by Robert Palmer
Article
30/07/2015, Paul PLEDGER
---
Where Robert Palmer's earlier material hovered in blue-eyed blues and soul, Secrets (his fifth album) stripped things back to basics, eschewing strings for simplistic, but effective, rock and roll that demonstrated the man's ear for a hook. The hits began to roll in across the Atlantic, while in the UK his second minor-hit, Bad Case Of Loving You, clawed its way to #61 and began to open doors, albeit slowly. Other highlights include Too Good To Be True and US radio-hit Can We Still Be Friends, although the best pairing was saved for the closure of the album. Palmer's dalliance with calypso, no doubt inspired by his association with the Bahamas and all its trappings, rears its head on the superb What's It Take and a glance into the future can be noted on the leftfield, but danceable, Remember To Remember.
And the future became the present in the form of his first mainstream album success, Clues. Recorded at Compass Point with budding production supremo Alex Sadkin (Paul Haig, Thompson Twins etc), Palmer's creative spark was well and truly lit by neighbours Talking Heads' Tina and Chris, as well as Brit-synth upstart Gary Numan who co-wrote one of the album's quirkier standouts, Found You Now and contributed his own sprawling I Dream Of Wires (with Numan and then-associate Paul Gardiner performing synths and guitars) - it's a sterling effort.
But the most memorable tracks are the singles. You're probably familiar with Johnny And Mary if you're of a certain age - a version recorded by guitarist Martin Taylor accompanied the 'Papa, Nicole' Renault adverts a couple of decades ago but is far greater here. Half-rock, half synth, its attraction is its melancholy and its, oh so pretty, melody - it has to be one of Palmer's most important but under-rated songs (it deserved better than #44). Looking For Clues improved on its predecessor by a full eleven places, earning Robert Palmer his first UK Top 40 hits (and a #1 in Guatemala..) and the occasional bit of nightclub airtime, while radio warmed to his reading of The Beatles' Not A Second Time which is of its time but nonetheless brief enough to demand repeated listening. Clues is a really decent, if short, album and remains, for me, his pre-commercial pinnacle.
An album that spawned a bigger slice of financial reward was the rather confused Maybe It's Live, a muddled heap of live tracks and studio out-takes, save for the smash Some Guys Have All The Luck. The bizarre breathy vocals on this song were inspired by DAF, a hugely popular industrial German duo whose oeuvre was certainly darker and more mysterious than Palmer's world of cut-cloth and tie-pins. You learn something new every day.
The other collections are worth having - Pride/Riptide perhaps the most obvious, or the Tom Moulton-produced Double Fun - but, for me, this particular CD covers most key elements of Robert Palmer's transitional period. Good annotation too.
This article also appeared also on Flipside Reviews.
Paul PLEDGER
30/07/2015
---