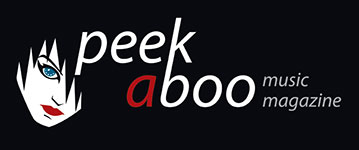 like this cd review
---
XTC
Skylarking
Music
•
CD
New wave
•
Post Punk
[100/100]

21/12/2016, Paul PLEDGER
---
Fans of Swindon's quintessential pop champions will already be familiar with various tales of in-squabbling, butting of heads and the beating-up of hearts during recording sessions for this album - producer Todd Rundgren and songwriter Andy Partridge didn't get on back in '86 and haven't embraced each other much since.

But all musical participants are agreed - Skylarking makes way more sense now than it did three decades ago. This fourth instalment of XTC's ongoing Surround Sound series shows why in some style. A CD and blu-ray set in slipcase format, this new edition with a sparkling new 5.1 mix and a wardrobe's worth of early mixes, instrumentals, corrected polarity remasters, demos, videos and snippets is essential for aficionados and bystanders alike. And yes, for all of Wilson's fairy-dust, it does sound different and better.

During the eighties, XTC had scored considerable successes with the preceding LPs Black Sea and English Settlement, both providing airplay, hits and in the former's case, an ever-growing audience's insatiable demand for their notoriously lively shows. That is until Partridge called time on his desire to tour and subsequently attempt to escape the grinding hamster's wheel of single, album, tour, single, album, tour, die. Thus one of the longest running studio-only acts was inadvertently formed.

After English Settlement and Senses Working Overtime (still their biggest hit by the way), two more albums followed - 1983's lighter, elegiac and thoughtful Mummer and 1984's clumsier and raucous cousin The Big Express - but both were far from the masterpieces the band were capable of but when reassembled with the best bits kept in and the stragglers taken out, prove in part to be engaging and enjoyable. This commercially lean period was briefly interrupted by the band's psychedelic (and fun) sister-act Dukes Of Stratosphear and the dizzy 25 O'clock era.

Initially, Skylarking's sales were terrible in the UK. Number 90. NINETY. No hits, no tour, no chance. For all the stirring strings, summery found-sounds and XTC blueprints of tune after tune after tune, Rundgren's vision of a summer's day on one LP was lost on many. A concept-album that didn't come dressed as a concept-album - now who needed that when synth-pop and DIY indie-pop ruled the purse-strings? Nowadays though, a different story.

Summer's Cauldron, the album's starter, is the bearer of lyrical couplets a-plenty - 'breathing in the boiling butter', 'fruit of sweating golden inca' and 'like a bug in brandy in this big bronze cup' - is quite frankly, the work of genius. Whether it's Partridge's near-Thespian vocab gymnastics, Colin Moulding's swooping sub-dub basslines or Rundgren's skills behind the production desk, this song and the following dozen or so songs fit perfectly together and somehow work just as wonderfully when taken separately. All fourteen (fifteen if you include the thorny Dear God) tracks could have been picked for singles, it's that good an album.

Grass and The Meeting Place were chosen to bring Skylarking's treasures to the nation's ears but neither were taken up in huge numbers - the jaunty Season Cycle and wordier That's Really Super Supergirl are probably more typical XTC fare and might well have given the band that elusive radio-friendly kick-starter. There's the beautifully-descriptive (lyrically and musically) weather-obsessed suite of Ballet For a Rainy Day and 1000 Umbrellas to whet your musical whistle and that's before you've flipped the thing over to suck in the rousing paean-to-poverty Earn Enough For Us. That's a hit right there, screaming to be spun on the airwaves.

And this is where Skylarking morphs into another entity. Side two (or song eight onwards for you digital kids) effectively reverts to type with sharp observations on being penniless, the pitfalls of marriage (Big Day), difficult romances, religion and death - hardly the stuff that music critics, pluggers and your average Joe and Joan wanted to hear around the campfire in the mid-'80s. Moulding's Dying is possibly one of the bassist's most personal songs, based on a true story, a real-life letterbox-format kitchen-sink drama that says a lot in its minimal two and a half minutes. As the expansive songwriter's sleeve-notes explain, Moulding "likes writing about smallness".

The album's closer certainly isn't small - it's positively widescreen. Sacrificial Bonfire sounds like it was composed and arranged by Strauss, Purcell and Byrd, it's lush orchestrations permeating an other-worldly folk-tinged stomper that evokes past times of fires, the fat of the land and, possibly, a spot of fornication amongst the villagers. In fact, Rundgren whipped up the string-laden storm for the finale and Moulding turned a light-bulb moment about man's greed into something of a curtain call.

New 2016 mixes of rare band recordings supplement the main album with Extrovert and Let's Make a Den the highlights. For the rest of the jewels, the Blu-ray will reveal all. Book a day off - you'll need a few hours to get through it all.

It's little wonder that in recent years Skylarking has been ranked highly by fans, peers and publications (Rolling Stone and Pitchfork, for example). XTC's eighth album isn't of its time at all - it's of all time.
This review also appeared on Flipside Reviews.
Paul PLEDGER
21/12/2016
---