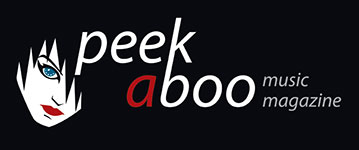 like this cd review
---
VIRGIN IN VEIL
Deviances
Music
•
CD
Death Rock / Batcave
•
Punk
[80/100]

Danse Macabre
16/12/2016, Wim GUILLEMYN
---
In its short existence, this Finnish deathrock band has rejoiced us with a demo (Virgin in the Veil, early 2015) and an EP (Glory Hole, end of 2015). Now there is Deviances and this is nothing more or less than a compilation. In addition, we hear the new track Live Like Suicide that contains a lovely ringing and crunching guitar riff and a nice short bridge. Just two minutes later the track ends. Just perfect. You hear the evolution in the songwriting since 2015. For the rest, we hear Love Stains, Sexual Sin, Decay and Seduction, four songs from Glory Hole. A strong quartet. The album ends with the three tracks from the demo which sound fresh, raw and straightforward.
In case you don't know this band, we recommend Deviances as an excellent introduction. When you love batcave, punk or death rock, you should definitely listen to this material. Want to see the band live? Paris is the place to be.
Available on CD and MP3.
Wim GUILLEMYN
16/12/2016
---
In zijn korte bestaan verblijdde deze Finse deathrockband ons al met een demo (Virgin in Veil uit begin 2015) en een ep (Gloryhole uit eind 2015). Nu is er Deviances en dat is een compilatie van beide. Daarenboven is er een nieuwe track: Live Like Suicide die het album op gang trekt met een zekere snedigheid en een heerlijk galmende en knarsende gitaarriff. De drums spelen daar goed op in en de song bevat ook een leuke korte bridge. Na net geen twee minuten is de track afgelopen. Er is niets tekort en niets overbodig. In de periode van een jaar is er merk je de evolutie qua songschrijven. Voor de rest horen we Lovestains, Sexual Sin, Decay en Seduction, de vier songs uit Gloryhole. Een sterk kwartet waarbij vooral Sexual Sin en Decay hoge ogen gooien. Er wordt afgesloten met de drie tracks uit de demo die fris, rauw en ongecompliceerd klinken.
Voor wie deze band nog niet kent, vormt Deviances een uitgelezen kans om het oeuvre te ontdekken. Als je van batcave, punk of deathrock houdt, dan moet je zeker eens de moeite doen om hiernaar te luisteren. De band zorgt voor een zekere opwinding met deze muziek. Wil je het live meemaken, dan moet je van de winter in Pariijs zijn.

Verkrijgbaar op cd en mp3.
Wim GUILLEMYN
16/12/2016
---