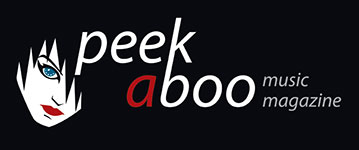 like this cd review
---
VARIOUS ARTISTS
Sam Records Anthology
Music
•
CD
Funk/Soul
[75/100]

Harmless Records
13/08/2015, Paul PLEDGER
---
Following on from the recent Easy Street and Fresh Records anthologies, the oft-understated Sam Records comes under scrutiny ahead of an impending Sleeping Bag collection. Harmless have done well this time - Fresh Records was clumsily handled and had a couple of glaring errors but Sam have had their best mixes plucked for inclusion across the three CDs here.
Little of New York's Sam Records got licensed in the UK with Keep On Dancin' by Gary's Gang the biggest (and some might argue, most lightweight) hit of the lot. Suffice to say, with Gary and his posse included on it, disc one holds all the aces. Easily one of THE soul anthems of its decade, 1975's Woman of the Ghetto covered beautifully by Doris Duke, is a real call to arms and a great opener. Bursting with strings, a dirty bassline and edgy synth touches, Duke has a voice that would end wars given the airtime.
In fact, with just one exception, all of the first disc is jam-packed with bangers. More stone-cold classics include Mike and Brenda Sutton's groovy We'll Make It, K.I.D.'s unstoppable Don't Stop and, sorry Gladys Knight and writers Ashford and Simpson, the superlative version of Bourgie Bourgie from John Davis and the Monster Orchestra. Vicky D's This Beat Is Mine rivals Indeep's Last Night a DJ Saved My Life while Rhyze's two contributions ramp up the BPM's with some straight-up boogie-funk. John Davis's I've Got The Hots For You is pure cheddar, sadly.
The other discs are no less essential. Rhyze, Mike and Brenda Sutton and John Davis were virtual regulars on the roster with mostly pin-sharp contributions, while more-than-credible one-offs and rarities include the Linx/Narada Michael Walden-like Behind My Back by Brit-funker Underground (aka Nigel Martinez of The Real Thing) and the Shep Pettibone remixes of David McPherson's You Can't Stop and Steve Shelto's Don't Give Your Love Away. And then there's the break to end all breaks - some four minutes into I Can't Stop by John Davis, time stands still and the disco populace witnesses around a few minutes worth of the muckiest funk going. Great great track.
Some of the mastering from the vinyl is a tad touch and go but, really, if disco-funk is your bag, Sam Records probably had more great tunes than you can remember. Founder Sam Weiss left behind a considerable legacy, given the strength of the tracks on offer here - it's time to dust off your crisp outfits and boogie on down 'til the break-a-dawn
This review also appeared also on Flipside Reviews.
Paul PLEDGER
13/08/2015
---