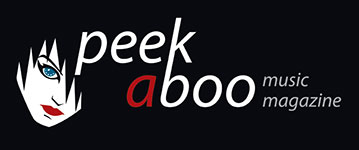 like this concert review
---
THE AGONIST
Alcatraz Club Show: The Agonist, Kortrijk, De Kreun (02/10/2016)
Concert
11/12/2016, Wim GUILLEMYN
---
The Agonist came to De Kreun in Kortrijk last Sunday evening in order to present the new album (Five). Since we are very impressed by Five (see the review) we were wondering how it all would sound live.
First we heard Fields of Troy. The band did it well, as always with full dedication. The highlight of the set was Cold Eyes. Then it was time for the metalcore band Off The Cross that also made a solid impression with live songs like Black Hero and The Final Adjustment.
Then it was time for the main act. The band started with a few older songs before playing new material. It was striking that from the new and older work were mainly heard the most energetic and aggressive songs. The performance was one piece of energy.
The songs that show the more nuanced side of singer Vicky, such as The Moment and Raven Eyes, were not addressed. A pity, because Vicky may be small in stature, she has a solid voice. Instead we heard songs like The Villain, Follow The Crossed Line Thank You Pain, The Ocean... Vicky's clean vocals sounded soft in the mix, consequently, the nuances and emotional voice came less to the for. But this was a prime venue for those who love extreme metal... energetic and witty.
Wim GUILLEMYN
11/12/2016
---
The Agonist kwam zondagavond naar De Kreun in Kortrijk om er zijn nieuwe album (Five) voor te stellen. Aangezien we onder de indruk zijn van Five (zie ook de review) waren we benieuwd hoe dit alles live zou klinken.
Als opener hoorden we Fields of Troy. War de band deed was goed en zoals steeds met volle overgave. Hoogtepunt in de set was Cold Eyes. Daarna was het de beurt aan de mij onbekende metalcoreband, Off The Cross. Die maakte eveneens een zeer degelijke live indruk met o.a. songs als Black Hero en The Final Adjustment.
Daarna was het de beurt aan de hoofdact. Die opende met enkele oudere tracks vooraleer de nieuwe songs aan bod kwamen. Opvallend was eht feit dat uit het nieuwe en oudere werk vooral de meest energieke en agressieve tracks werden gespeeld. Het optreden was één brok energie.
De songs die de wat genuanceerdere kant van zangeres Vicky tonen, zoals The Moment en Raven Eyes, kwamen jammer genoeg niet aan bod. Wel The Villain, Follow The Crossed Line, Thank You Pain, The Ocean… Vicky is misschien klein van gestalte, maar ze heeft wel een enorm stemgeluid. Jammer dat haar cleane zang wat te stil in de mix weerklonk waardoor de nuanceringen en de emotievolle vocals minder goed uit de verf kwamen. Maar dit was een puik optreden voor wie van extreme metal houdt… energiek en snedig.
Wim GUILLEMYN
11/12/2016
---