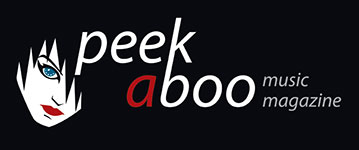 like this cd review
---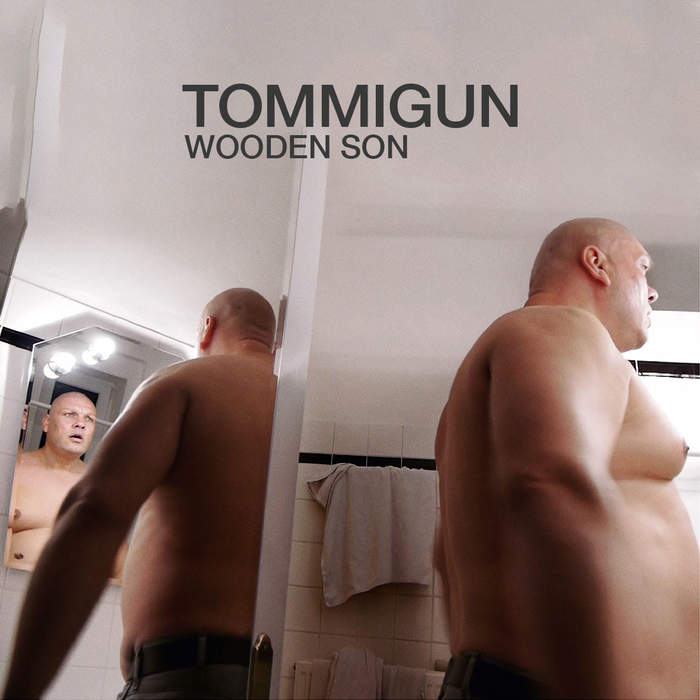 TOMMIGUN
Wooden Son
Music
•
CD
Dark Pop
•
Indie
[75/100]

9000 Records
11/12/2016, Sarah GOMMERS
---
Sometimes you know it for sure while looking at the cover art. Without even hearing one note of the record, your whole system reacts. It's called a blink-reaction. I couldn't wait another day to add this pearl by Tommigun to my vinyl collection. The album opens with Chant, a bizarre way of chanting enforced by deformed voices, coming from the hellhole of the guy on the cover.
The guitar riffs on Turn Over underline the rock image of Tommigun on previous releases. Again, like the opening song, the timbre of the singers is bizarre and diatonic. When you feel that the harmony will be lost, everything turns into harmony again. I love this kind of tension. Whowho: 'would I like it? I'm sure I never will'. The lyrics don't reflect my opinion. A simple rhythm based on a simple snare, putting just enough accent. The song evolves towards a solid drive, creating the energy to beg for more.
The title song has a smart opening tune on the edge of indie pop, enough to wander around in your mind for another day. 'With my own heavy heart…' resonates. To shape Send Me, lead singer and bass drum work together smoothly. And the electronic part adds a dark touch to it.The subtle importance of singer Kaat Arnaert becomes crystal clear. Everything on this album is in balance, it is an impressive achievement of producer Koen Gisen.
Big Wave is the last track on the A-side (see video): you are pushed into the abyss by deep organ sounds and they invite you to accept the dark sides of life. On the B-side, Lady Low is the best song of the album, it sticks in every way. That one piano key in the middle followed by 'I told you so…'. Majestic...
Sarah GOMMERS
11/12/2016
---
Soms weet je het als je de coverart bekijkt, Je voelt de adrealine al door je aders stromen zonder iets gehoord te hebben. Dit fenomeen heet blink en het overkomt mij soms, en het is altijd juist. Dus mijn blink volgend stapte ik naar Consouling om dit kleinood te kunnen bezitten. Het album opent met Chant, een bizarre samenzang, bijna a capella, vervormde stemmen uit het hellegat van de man op de cover.
Het rock verleden van deze band wordt door het gitaarspel van Turn Over benadrukt. De samenzang volgt de teneur van de opener: bizarre diatonische harmonieën. Je hebt het gevoel dat ze er net naast zullen zitten en toch blijft het juist klinken. Ik hou van dit soort spanning. Whowho : 'would I like it? I'm sure I never will'. Deze lyrics gaan in tegen mijn gevoel. Ik hou er wel van. Eenvoudig ritme met een snare die net voldoende accentueert. Deze track evolueert naar een stevige onderliggende drive en geeft je net voldoende energie om smekend 'I want more' te prevelen.
De titelsong heeft een heerlijk openingsdeuntje, op het randje van indiepop, voldoende om te blijven hangen. Het schurend geluid in het midden van de song is heel erg goed gevonden. Het is net die verrassing die het verschil maakt. 'With my own heavy heart…' blijft resoneren. Basdrum en zanger werken samen om Send me vorm te geven. En dat streepje electronica geeft er die donkere toets aan. Hier merk je hoe Kaat Arnaert heel subtiel van op de achtergrond haar stempel drukt. Alles in dit album is gewikt en gewogen, schitterende productie van Koen Gisen.
Big Wave mag de A-side afsluiten (zie ook video). De diepe orgelklanken duwen je de diepte in en nodigen uit om het leven ook eens van die andere kant, de dark side, te bekijken. De samenzang zou rechtstreeks van één of ander monnikengezelschap kunnen komen.
Ik spring naar Lady Low, een track die kleeft, in alle opzichten, hét kippenvelmoment van dit album. Die ene pianotoets in het midden, die maakt het verschil. 'I told you so…' wordt er gezongen en dat is ook mijn afsluiter. Ik heb het je gezegd, mijn blink was juist.
Sarah GOMMERS
11/12/2016
---