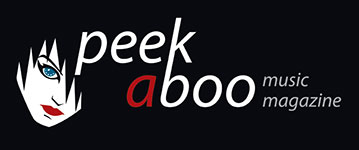 like this cd review
---
RODDY FRAME
Seven Dials
Music
•
CD
Dark Pop
•
Indie
•
Singer Songwriter
[90/100]

AED Records
07/10/2014, Paul PLEDGER
---
Frame's first album in eight years heralds something of a new era, both for the musician on the record and the label releasing the product. Honest Joes AED Records have been dishing out wholesome music by relative unknowns since 2011, save for co-founder Edwyn Collins' luminescent catalogue and occasional stalwart Vic Godard's Caught in Midstream 7" last year. Thus it seems fitting that friends Roddy Frame and Mr Collins have become (in)directly reacquainted again, just like the glory days of Postcard Records in the early '80s.

And just like those heady days of 'young Scotland', the years have been reeled in as though Frame was 19 again - we're talking majestic, here.

Seven Dials was recorded at the label's West Heath Studios and features the Aztec Camera-man fronting a small collective of able musicians and a clutch of truly lovely songs. To say that Seven Dials overshadows his previous album Western Skies is an understatement - it positively romps past the winning post. The unassuming opener White Pony canters past in a typically resonant slow-tempo style with Frame's expressive voice showing no sign of wavering in these later years. And then comes a stream of obvious and immediate would-be singles - there's an element of swoon-some West Coast about Postcard and I don't mean Ayrshire or Pembroke - we're talking Californian all the way.
Brighter days rear their heads in Into The Sun, as does a ridiculously catchy chorus and a subtle change of song direction that only Frame seems capable of these days. Rear View Mirror is perhaps one of the album's dark horses, bathed in a golden glow of Bossa, bass and brush-work, soaked in a lyrical sunset of seemingly unrequited desires.

For Forty Days of Rain, Frame's donned his pop clogs again for an altogether more singalong tune, headed up by hearty harmonica and that jingle-jangle voodoo that he does so well. On The Waves achieves similar uptempo results with a jaunty mid-tempo trademark we've heard many times before across Aztec Camera's catalogue. But the slower ballads win through just as well, particularly on the searching The Other Side, the album's centrepiece (albeit the second-to-last song). Think Killermont Street - it's that good.

No duff tracks, just earnest songwriting from the man whose career has taken a turn for the better lately - his recent renaissance began with 30th anniversary shows for his debut-album High Land Hard Rain and looks set to continue with a set to rival that, as well as North Star, Frestonia and some of Surf. I don't give 10 stars lightly.

If you're quick, you can cop a bonus CD of tracks recorded live in 2007 at the Buxton Opera House by ordering the album from AED Records - there's a rare recording of tricky-to-find b-side The Sea Is Wide as well as more familiar Surf-era classics, Reasons For Living and Western Skies. Tasty.
This review also appeared on Flipside Reviews
Paul PLEDGER
07/10/2014
---